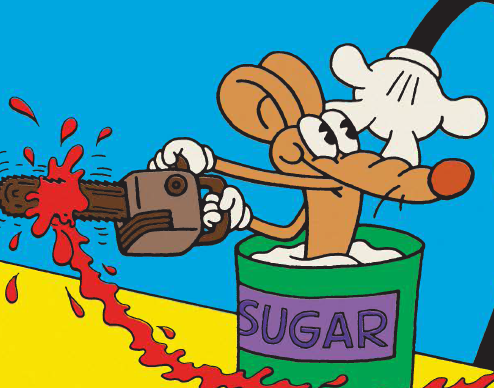 Massimo Mattioli's Squeak the Mouse is an excellent comic; transgressive to the point of sparking litigation. But what does it mean to be 'transgressive' today? To be sold as such? It's one thing to get the joke… but who is it on?
A new exhibition of Milton Caniff's work is underway at the Palazzo Arti Fumetto Friuli (PAFF!) in Pordenone, Italy–but this is one you won't need to travel to see!
Simone Castaldi takes an extensive look back at the career of artist Massimo Mattioli, who spent much of his life innovating Italian comics.