After six days of reports, we're probably all pretty exhausted hearing about this. But probably we can wind down with some relaxing stories that aren't very taxing or disturbing or--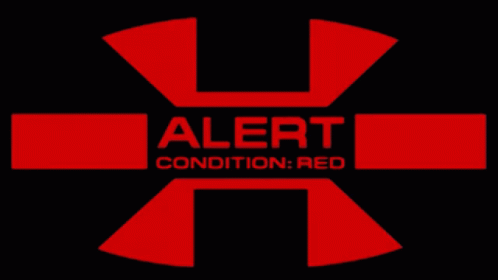 CHARLES BROWNSTEIN ALERT!
Well, that promo image for the CBLDF aged well and now doesn't seem massively sinister...
Who is Charles Brownstein?
For the last 14 years, I have only ever had one answer to that question:
"Oh, Charles Brownstein? He's that guy who was drunk in a hot tub at some comic convention and went fucking berserker. I don't really know what happened after that-- he's still there, though."
And so for fourteen years, that would have been my answer. Until 2020, when … nothing really changed? But suddenly, people realized that going berserker-mode in hot tubs was technically something comics should have frowned upon more 14 years earlier.
So if you were wondering how long it takes comics to realize the difference between right and wrong? Fourteen years. 2029 is going to be buckwild!
What is Alleged to have Transpired in 2005?
There's detailed reporting from 2006 on the relevant 2005 incident from the Comics Journal here, Brownstein's statement is here, and a contemporaneous Newsarama article entitled "Alleged Perpetrator Named in MidOhio Con Sexual Assault Scandal" was reprinted on a messageboard post here.
The basics of the story seem to be that Soma claims she was hanging out at a hotel's hot-tub area at 3 am during "pre-convention prepping and partying"; she tried to leave that hot tub when she was grabbed by Brownstein who affixed himself to her breasts and tried to remove her shirt; Brownstein allegedly ignored her efforts to "pry" him off of her; a struggle then ensued between Soma, Brownstein and a third party, with Soma eventually fleeing.
The CBLDF stated to the Journal that it had hired an outside investigator and taken "appropriate actions"-- but whatever those "appropriate actions" were, they did not seem to include a demotion or termination of Brownstein, and do not seem to have been run by Soma. Or as the Journal stated,
"From Soma's point of view, the board's response must've boiled down to: we conducted an investigation and handled the matter internally. Now go away."
What happened between 2006 and 2020?
One, Soma did not go away, but in fact became a prominent cartoonist in comics, including through collaborations with her husband Michael Avon Oeming.
Two, Brownstein continued to be the CBLDF's executive director.
Three, The question of "why is Brownstein still in charge" came up but it was usually swatted down by Comic Book's Great Men of Freedomness:
Four, work at the CBLDF proceeded. According to the most recent IRS Form 990 on the CBLDF's website, the CBLDF had cash and cash equivalents on hand (and other inventory) of approximately $1,061,164.00, and annual revenues of approximately $872,966.00 per year.
FOOTNOTE: the CBLDF checked No on its 2017 Form 990 when asked if it had a "written whistleblower policy".
Five, the CBLDF made disastrous decisions in 2017, at least from a public relations standpoint, perhaps most noticeably the decision to support a publisher's right to publish a Milo Yiannopoulos memoir.
FOOTNOTE: Yiannopoulos was an alt-right himbo most famous for being a Gamergate provocateur and for his part in a racist internet harassment campaign of a Ghostbusters actress. Yiannopoulos was a brain-disaster whose entire grift famously imploded after he tried to make a deranged-sounding argument to Joe Rogan that sounded a lot like a vigorous defense of pedophilia.
As PR decisions go? Unwise! And perhaps reflective of a flaw with the CBLDF generally-- that the battlegrounds of speech had shifted for many, from questions of "is the government trying to curtail speech?" The world of speech online seemed to invite a very different set of questions than the CBLDF historically has had to think about (e.g., issues involving harassment mobs).
Plus: perhaps free speech itself has become a subject of suspicion (e.g., maybe people are asking, "has 'free speech' become a jingoistic slogan of no-life wretches seeking to wrap the flag around their profound issues with women?"). And perhaps there are also limits to the popularity of any free speech organization given how hostile users of social media tend to be about speech it doesn't care for.
Regardless, the CBLDF's popularity took a further hit when when Cody Pickrodt sued eleven individuals based upon accusations that he had engaged in sex misconduct and harassment.
To many, it was confusing why the CBLDF seemed at first to do nothing to defend the speech those individuals engaged in. The CBLDF's explanation, however, was pretty straightforward: it seemed to believe it was prevented from doing anything officially because of its charter and legal need to operate in according with stated exempt purpose as a 501(c)(3) institution or else risk its tax exempt status. However, as the Journal reported, the CBLDF did get involved in the Pickrott case once an appropriate structure could be created to do so: namely, through a joint effort with SPX, who was in a position to create and administer a special defense fund, which the CBLDF could consult on. According to SPX, this structure had been a "50/50 effort by [SPX] and CBLDF executive director Charles Brownstein, in which they co-developed the effort and were granted approval by their respective boards of directors."
But in sum, the CBLDF could not be mistaken for popular.
Except: of course it isn't-- it's a Free Speech organization!
Even if I personally think there are easy calls like the Milo situation, or even if I might feel a certain way about some of the pornography the CBDLF has defended (... negatively?), I still don't know that I should want a Free Speech Organization to be one that I like.
The desire for a likable Free Speech organization would seem to evidence a frivolous understanding for why you even need such an organization to exist, to begin with.
What Happened in 2020?
Michael Dean has you covered with his article "No Oversight Leads to a history of Sexual Misconduct and Bullying at the CBLDF." A quicker synopsis:
After the Cameron Stewart discussion, Charles Brownstein's history became a subject of renewed scrutiny by Comics Twitter, including due to tweets by Jennifer de Guzman and Steve Flack. Soma, her husband and their community (e.g. Oeming's long-time collaborator Brian Michael Bendis) also became more vocal than previously was the case about how they felt Soma had been mistreated and her concerns mishandled by the CBLDF in 2006, and their concerns further mishandled thereafter behind-the-scenes. 
For example, Soma:
"Brownstein held power, and had influential bodies as his shield, too. I felt like CBLDF was the mob and they mistook me for a snitch."
This set off a further chain reaction where prominent figures like Frank Miller and Jeff Smith suddenly insisted that they too were now offended by Brownstein's presence at the CBLDF (despite  Smith, at least, admitting to having known about the Soma incident previously).
Brownstein's previous defenders seemed to stay quiet. Perhaps it had become politically less tenable to defend Brownstein. Or maybe Neil Gaiman just couldn't find time to defend Brownstein this time because he was *squints at notes* possibly abandoning his excruciating wife and their innocent child, during a deadly pandemic, even flying to another country while Death Itself stalked the entire planet…? *holds notes up with confused face to TCJ editors; puts notes down, shaking head; shrugs and resumes*
Anyways: the good news? Cameron Stewart finally managed to fuck someone around his own age!
The weird twist? It was Charles Brownstein!
Brownstein was ejected from the CBLDF, which then also released an employee named Shy Allott from a Non-Disclosure agreement she'd entered into. Allott then certainly disclosed, telling the Comics Journal a bizarre and disturbing story involving "convention nights in which she was repeatedly forced to share a hotel room with Brownstein." Allott had even asked friends to "investigate my death as a homicide" if something happened to her.
Also revealed in the Journal article is that post-Soma, Brownstein had negative interactions with Shadowline editor Kris Simons (who alleged Brownstein "grabbed my face and kissed me"), a male CBLDF deputy director Mike Scigliano (who alleged that Brownstein harassed him based upon his medical condition), and numerous accusations of Brownstein being generally abusive.
Brownstein gone! Has the problem been solved?
Michael Dean's article makes clear that the CBLDF Board was well aware of Brownstein's misconduct and that the Board and its advisory members include the "best-known and most prestigious figures in the comics industry."
The Brownstein case would thus seem to once again suggest: the problem we are discussing isn't just one person. The problem is comics. The problem is comics. The problem is comics.
Soma certainly mentioned at least one name prominently:
"Chris Staros comes to mind for me, having had spoken to him the day after the assault. He tried to manipulate and intimidate me from pressing charges or demanding resignation."
With Brownstein ejected, three Board members resigned, including former DC Comics head Paul Levitz.
But I don't think we have to worry about Paul Levitz-- he may no longer be at the CBLDF, but that means Levitz can focus his energies on more positive work in comics like *glances quickly at notes, slaps them down on table confidently* being on the Board of Directors of Boom! Studios. *pauses; picks up notes again and stares at them for a very long time; puts notes back down; stares directly into camera for long time with blank expression*.
Boom! Studios: Post your portfolio in the comments to this article, and maybe you can work for Boom! Since Boom! is hiring. Constantly. Constantly hiring, constantly having to find people entirely brand new to the industry willing to work with Boom! For mysterious (though perhaps non-sexually-gross) reasons, Boom! seems to like working with young people who haven't been around the industry for very long.  Boom! Studios: because some of the other publishers aren't much better!
But more importantly: There seems to be an active conversation in comics whether the CBLDF should even exist. And, uh…
Didn't comics need a CBLDF?? Isn't that a thing comics still kind of needed?
Did they solve censorship??
Boom! Studios recently asked that the CBLDF's Free Comic Book Day issue be "destroyed completely" because of these recent events. But: how does a Free Comic Book Day comic book harass anyone? How does a Free Comic Book Day comic book groom women? What possible moral implications does a Free Comic Book Day comic book have? (And if Boom! is concerned about exploitation, couldn't they start by maybe compensating their creators a little better?)  
I think the only answer would be that the comic must be destroyed because it "promotes the CBLDF", but...
On the one hand, the CBLDF and its Board might've gambled the CBLDF's entire mission on everyone in comics indefinitely disregarding the well-being of women. 
But on the other, what's the alternative to the CBLDF?    
Consider Alison Bechdel's Fun Home, Bechdel's memoir concerning her relationship with her closeted gay father. A finalist for a 2006 National Book Critics Circle Award, 2007 winner of a GLAAD Media Award, a Stonewall Book Award, a Publishing Triangle-Judy Grahn Nonfiction Award, a Lambda Literary Award, and an Eisner Award.
In 2015, it was one of the 7 most challenged books in libraries in the United States.
Attacked recently in New Jersey in 2019 when it was included in a high school's 12th grade curriculum. And again in New Jersey in 2020 when two high school's "reviewed a single page" of the 233 page book, restricted circulation, and tried to require "explicit parental permission" for kids wanting to read it.
So, what's the plan to do something about comics censorship without a functioning CBLDF? What's the New Jersey Plan?
Some are persuasively arguing that a completely new organization must be started-- that is certainly the position desired by Soma, it would seem:
"I KNOW WHAT I WANT: DEFUND THE CBLDF. CHOKE OUT the funding from donors, direct it toward other organizations that actually have OUR TRUST IN THEM."
See also, Taki Soma's husband Mike Oeming:
"Imagine cancelling the Cosby Show because of Bill Cosby, getting a whole new cast of writers, producers and actors but then still calling it the Cosby Show. This is what it would be like "rebuilding" the CBLDF. That's why it all needs to be new and spotless to truly help creators."
Not a bad argument!  But I just worry (as a lay person!) that it might be unrealistic to ignore the challenge in just starting a brand new  charity.
I can't guess what "good numbers" should look like for a charity, but the CBLDF's financial numbers (a million in cash reserves?) suggest that some parts of the organization might have been functioning properly. And there's likely to be institutional knowledge that the CBLDF has now that takes a while to build up: what lawyers to call in different states, how to coordinate with other charities, what media sources to approach, how to fundraise, who can be relied upon to show up for fundraising efforts, who the good donors are, etc.
...Who is going to do that stuff on Day One in New-Org 2.0? How much is it going to cost to acquire that expertise? And what's the plan in the meantime, if Gilbert Hernandez's Palomar gets banned again, like in 2015? Or if Jeff Smith's Bone gets attacked, just like how it was the #10 most frequently challenged book in 2013 (until it was replaced in 2014 by Raina Telgemeier's Drama)? Or the next Kieron Dwyer - Starbucks situation?
And if the "problem is comics", why do you think comics has it in them to create anything better?
At what point do you lose faith in this industry? They didn't seem to stand up for Alan Moore, didn't seem to stand up for the women who spoke out against Eddie Berganza, didn't seem to tell Warren Ellis to fucking cut it out. They didn't seem to deal with Charles Brownstein for 14 years.
So: who do you think is going to rise to the occasion when it comes time to create New-Org 2.0? Why do you think that anyone who had it in them to rise to the challenge hasn't already been chased away from comics years ago? From what "pool of talent" are you selecting?  
The logical question in response being, well, who's going to reform the CBLDF either??
And heck, I don't really have a strong understanding of what the CBLDF has been doing all these years or how transferable its institutional knowledge is (i.e. how much Brownstein's process was known to others or documented)-- maybe I'm overstating the value of the Fund in the past or its utility going forward! 
On August 6, 2020, the Hollywood Reporter published "Comic Book Legal Defense Fund Attempts to Rebuild After Chief's Exit", where the current President of the CBLDF seemed to suggest that the current Board was unaware of the "details of Taki Soma's allegations" and that there were just "gaps in oversight."
Even if one were to give these claims any credibility, the CBLDF's pleas of ignorance seem difficult to reconcile with Brian Michael Bendis's earlier claims:
For years I have expressed to this organization that I would not participate with them until they rectified the situation. They never did. They pushed back and covered up and showed up to things like nothing ever happened. It was maddening.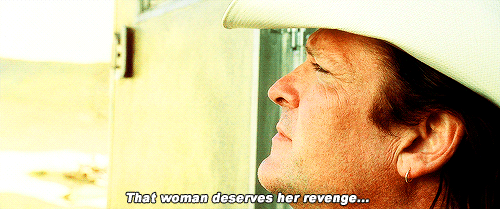 The Soma situation sounds mishandled in 2005/2006 and the Allott situation sounds mishandled thereafter. Women were allegedly failed by the CBLDF. Everyone seems to have been failed by its Board! People are entitled to be angry. Taki Soma and Shy Allott both appear to deserve more than was provided to them, and it does not sound like this has been an easy situation for their loved ones. (Let me be careful to explicitly note: I'm certainly not saying any of these victims are to be blamed for this sorry nightmare we're in. Whoever is to blame for this mess, it's certainly not Soma or Allott.)
And Mike Oeming has raised some legitimate points, in noting the PR, staffing and fundraising nightmare the CBLDF will face, if it tries to continue business as usual going forward. Plus: the added ticking time bomb of there potentially being other people floating out there, still not ready to tell their stories...?
Or perhaps there are things happening behind the scenes. If someone said, "oh, we have an existing anti-censorship organization that deals with books and which can absorb the CBLDF, or somehow form its own comics-related spin-off, and then blah blah blah," I would be encouraged. Maybe those more concrete ideas are out there and being worked on.
But, having not heard them yet, I just find the idea of comics getting rid of one of the very few active charities it has a little disorienting. And so I don't feel as firmly or as confidently about it as others on the internet might.
I know that I'm very sympathetic to those making an argument that sounds like…
"Maybe an organization that has let this situation fester for this long is not savable? How can you ever take something this broken and make it into something worthwhile after it has failed people so spectacularly, for so long? Maybe we have to let this thing die completely and move on with our lives, rather than keep trying to farm poisoned soil."
But my hesitation when I hear those voices, the response that comes to mind for me:
"Hi, sexy: you just described the long-irredeemable North American comic book industry, in its entirety and every single part of it from tip to toe. I'm on board with Letting the World Burn, obviously, but are you really sure that you are?
I hope so! Get the matches, get the gas, I'll get my sunglasses, we're out the door."
But speaking of "Burn it all down"...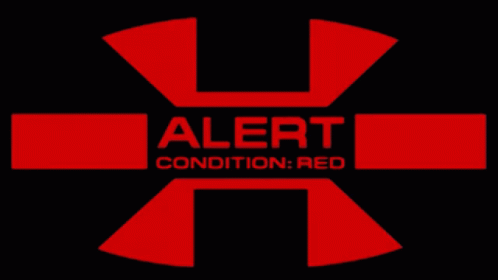 ALERT! ALERT! ALERT!
SCOTT ALLIE ALERT!
MIKE RICHARDSON ALERT!
MIKE MIGNOLA ALERT!
BRENDAN WRIGHT ALERT!
DARK HORSE COMICS ALERT!
ALERT! ALERT! ALERT!
In 2015, Graphic Policy published Janelle Asselin's "Enough is Enough: Dark Horse's Scott Allie's Assault Behavior", a report about how Dark Horse Comics had "alleged harbored a boundary-crossing, biting problem for 20 years-- a problem named Scott Allie."
Earlier that year, Allie had attended the San Diego Comic-con where he (a) moderated an interview with Warren Ellis's friend Joss Whedon (as photographed here), and (b) assaulted and bit comic creator Joe Harris. Asselin's report made clear that in fact Allie's misconduct was well known to Dark Horse prior thereto-- jokes about Allie biting people had been published by Dark Horse itself in 2006.
The article was also clear that Harris's story was one of many because "there is a culture of fear in comics where speaking up is an unpardonable sin." But Harris was willing to speak out, even though speaking out could have severe career consequences. After all, Allie had been a longtime fixture of Dark Horse's editorial staff-- including on their high-profile Hellboy titles-- and he was its Editor-in-Chief at the time of the incident.  
Asselin's article "Enough is Enough" was troubling, and one might think that Dark Horse would respond to the Allie situation by taking action and providing a thorough accounting why action wasn't taken sooner.
Did Dark Horse agree that "enough was enough?"
Possibly not.
Allie allegedly responded to the accusations by calling up Gail Simone and trying to make an emergency lady friend:
"Last time Scott Allie came up, I was the first person he called and I barely knew him."
And Dark Horse founder Mike Richardson responded by seemingly attacking Asselin, claiming that the article was unfair to him and "insulting"... including because he was the "father of three daughters."
Scott Allie continued to work for the company as an Executive Editor for the next two years full-time. And even after he "left" Dark Horse, he continued working for the company as the "freelance" editor on the two highest-profile and most significant titles presently at Dark Horse: Hellboy and The Umbrella Academy.
What Happened in 2020?
Allie's harassment was allegedly worse than was previously disclosed to the public.
On June 24, 2020, Shawna Gore posted an account of being allegedly "assaulted, harassed and retaliated against" by Allie over the course of fourteen years.  The allegations include (but are not limited to) the following:
(1) In or about 1999, Scott Allie allegedly had been "pressuring [Gore] to take our work-based friendship in a romantic and sexual direction," which Gore declined, as she was married and Allie was engaged;
(2) Allegedly, Allie then sexually assaulted Gore in a minivan, while ignoring her begging him to stop;
(3)  Allie then allegedly shared graphic sexual stories with Gore at subsequent work lunches, including a story about how he was once unable to locate a woman's vagina;
(4) Allie supposedly physically grabbed Gore and told her that he didn't think anal sex counted as cheating; and
(5) Sexual harassment allegedly continued for a significant time, becoming in Gore's words, "part of the fabric of our everyday existence" until Allie decided to hire an "occult-based spiritual consultant … [to] develop a magic spell to release him" from his "feelings." According to Gore, "after this, our working relationship began to unravel, and I felt the professional repercussions of his feelings... as books I had been planning on working on were reassigned to other editors."
You may also find of interest Joyce Chin's response to Shawna Gore:
"He was the most viciously misogynistic editor I ever had the misfortune to work with, and I've had to deal with doozies. It was bad enough I didn't want to walk into a comic shop for years after."
Gore made clear that her desire to share her account was motivated by "people in the positions of power in this industry" continuing to speak out in Allie's defense, while ignoring how he had treated her.
How did people in "Positions of Power in the Industry" react?
Mike Mignola, the creator of Hellboy and a long-time colleague of Allie's, issued a statement on twitter on June 24th, stating that "I believe Shawna Gore" and promising to discontinue working with Allie.
Mignola's statement that he believed Shawna Gore may have been surprising to some people. For example, people who had worked with Mike Mignola!
As people rushed to "thank" Mike Mignola, his collaborator of years John Arcudi (in a now-deleted tweet from an apparently deactivated twitter account) made a different claim. As the Daily Beast reported, "according to [Arcudi], [...] Mignola had learned of Allie's assault on Gore in October 2017: Arcudi and another friend had directly told him as soon as they found out. Nonetheless, Allie continued to co-write the third and final arc of BPRD, the grand finale to the Hellboy story cycle that finished in April 2019." 
This was obviously inconsistent with Mignola's lengthier statement on his blog, claiming that "until yesterday I had never heard about Scott's assault of Shawna. I wish I had known. [..] I wish I had asked questions much sooner. [...] Comics need to do better."
Legendary BPRD, Marquis and Baker Street artist Guy Davis was also highly critical of Mignola and Dark Horse, including tweeting the following directly to Mignola:
"I believe Shawna Gore and everyone else who spoke out on Scott Allie in 2015. Why did you continue to work with him, Mike?" 
Davis later tweeted,
"Dark Horse and Mignola knew of Scott Allie's harassment and toxic behavior (which was publicly reported and commented on by DH) back in 2015 and both continued to work with him. DH can't force an editor/writer on a creator, let alone Mike-- so why did they keep working with him?"
Davis also tweeted that he quit BPRD  because of the "toxic work environment" at Dark Horse, though he clarified that he had no knowledge of Allie's behavior until the 2015 reporting.
Other comic pros were similarly not in a rush to thank Mike Mignola. For example, comic creator Amy Reeder tweeted directly to Mignola,
"You were the reason he still had a job, they feared repercussions from you. Maybe he manipulated you, I don't know. All I heard is, they couldn't fire him because it'd cause Mignola to leave and the entire company would fold."
Finally, though not mentioning Mignola, one might find interesting here colorist Dave Stewart's tweets:
"Scott Allie is and was a manipulator and liar. I stopped working with him a couple years ago when I found he was a predator using alcoholism as a cover for his bad actions. I found that out by digging around and asking questions."
(Stewart's account was similar to an account posted by Mike Oeming about Allie: "We just keep hearing more and more, and it's terrifying how blind I feel.")
Stewart faced some push-back on twitter as he had continued working on the BPRD books up to about November 2017 (i.e. after the 2015 reporting) and thus had books with his name on them coming out as late as 2019, but Stewart explained that (a) the 2019 books had been colored years earlier and (b) "2017 was about the time I figured out Scott was not an alcoholic but a predator using alcoholism as a disguise for the trash he was doing."
When challenged about whether he had warned anyone, Stewart also added that he "did the best I could without revealing details about a person who wasn't ready to come forward."
Did Dark Horse Comics respond?
Dark Horse quickly tweeted … to let Mike Mignola know that they supported him.
Dark Horse's first reaction to the news was to tweet a response to Mignola cutting ties with Allie, saying "Dark Horse supports Mike Mignola and this decision." An hour and a half later, Dark Horse got around to tweeting "We believe Shawna Gore" and making some noise about how they promise, oh they promise, that Dark Horse is going to be a good place to work from now on.
Dark Horse's noise, however, was identical to Mike Richardson's statements in 2015. Here was the 2015 statement:
"We at Dark Horse will renew our efforts to make sure that our company is never mentioned with regards to this type of occurrence. As quoted in the article, our goal has always been to provide a positive, safe and respectful environment for its employees, creators and fans."
Here's the 2020 statement:
It is critical that employees feel safe, secure and supported in the workplace. They should feel safe in making these inexcusable actions known without fear of reprisal. Dark Horse Comics will dedicate itself to ensuring that this will not ever happen again within our company.
Did Dark Horse propose Solutions?
Dark Horse laid out certain "changes" that it intended to make "effective immediately" which it claimed would prevent future misconduct at the company.
Let's talk about those "changes," though.
First, Richardson said that Dark Horse would adopt an official "no tolerance policy," promising not to work with employees or freelancers who are responsible for harassment or abuse.
That's cute. Want to guess how many employers that have been sued for discrimination and harassment have had a policy promising that they wouldn't harass or discriminate, pinky-swear?
A policy's a nice piece of paper. But the more interesting question is who's running the operation trusted to enforce that policy and what's their history? Here, that's Mike Richardson.  Consider Mike Richardson's own admissions about his "management skills":
"I knew [Allie] had problems related to alcohol. I also knew he was extremely harsh to those employees working under him. I allowed that behavior to happen."
So, I don't know how much an employee would want to gamble on a little piece of paper being much of an umbrella when it rains.
Second, Dark Horse promises that it will not retaliate against anyone reporting harassment or abuse.
That's cute. But guess what? If they did those things, it's already against the law! Dark Horse isn't promising anything. You're not promising anything if you say you'll obey the law! Because you're supposed to follow the law-- that's why they call it the fucking law.
It'd be like if I showed up for our first date (ladies), and said "I promise not to murder you." That's not a fucking reassurance-- I'm not supposed to murder you. It's frowned upon!
Third, Dark Horse is going to take classes that will teach them not to do abuse.
That's cute. But my personal opinion is that those classes exist for defense lawyers and to be used as a tool to defend the Company in litigation. "We didn't 'do nothing', ladies and gentlemen of the jury-- we took classes!"
Dark Horse has heard your concerns, ladies, and it promises it's going to create a way to defend itself from you going forward! Whee!
Fourth, Dark Horse is going to have staff meetings to "evaluate how successfully we have achieved our goal."
That's cute. Let me explain my opinion on the potential risk here: if you meet with people to have "discussions" about their workplace, the employees who Mike Richardson has potentially abandoned for 15+ years? They're more likely to complain orally… than in writing.
So when things do hit the fan, where's the paper trail?
Suddenly those employees are saying "I didn't think I had to put it in writing because Dark Horse was doing these weird meetings where we had to talk out how things were going". And when those employees speak out, Mike Richardson gets to say "Well, we checked our records and there are no written complaints! You think if it were serious that they'd have sent an e-mail! And you can't possibly believe anyone said something to me-- I find the idea that someone would say anything to me and that I'd do nothing about their oral complaints very insulting!"
Lawyers like documentary evidence. Richardson's move could potentially create less of it.
Richardson's "reassurances" all coincidentally seem to protect Dark Horse, not victims.
And all of his reassurances are based upon you trusting Mike Richardson.
...why the fuck should anybody do that...?
But hey, the CBLDF trusts him-- here's an interview between CBLDF Advisory board member Richardson and famous former CBLDF executive editor Charles Brownstein, about what the Constitution means to them.
Richardson and Brownstein, saving America! Fireworks forever!
Are there Other Voices in Comics We Can Hear on This?
Jay Edidin, Joshua Dysart, Ibrahim Moustafa, Miz Moody, and Aleš Kot all had pointed things to say. However, we should note that even anti-Dark-Horse voices would come under scrutiny, with one voice long critical of Dark Horse, Brendan Wright, accused of sexually harassing and stalking a young editor for over a year.
You might also consider the voices of the anonymous; for example: those posting reviews of Dark Horse on Glass Door (basically Yelp for job-seekers).
For example, a May 24, 2014 review:
"Management is the worst I've seen. Narcissism runs rampant through out management and there are no consequences for their behavior. Morale is so low that employees ask to get fired or laid off. HR and management is shady and not to be trusted- they do everything they can to divert responsibility for their mistakes and place it on to their employees. Being thrown under the bus is a chronic problem for regular employees. Management is broken from the top down[.]
A May 19, 2011 review:
"Upper management is mostly cronies, which weighs down the cash flow and creative flow, pay is not competitive at all, business is basically the owners toy, so often poor decisions are based on nostalgia."
An April 18, 2017 description of a job interview at Dark Horse:
"It was the strangest experience I've ever had professionally. [..] It was so poorly lit and the decor was so minimal I wondered if the company was going out of business. I only saw one other staffer aside from the person who interviewed me, and the staffer looked like she had been crying. [...] It was awful. Even now I still sometimes wonder, what the heck was that all about???"
(Also a hoot: Image Comics' Glass Door reviews, one of which includes the following remark: "There is no HR department. Any complaints about harassment or working conditions were ignored. No one to go to if you had problems with an Image Partner").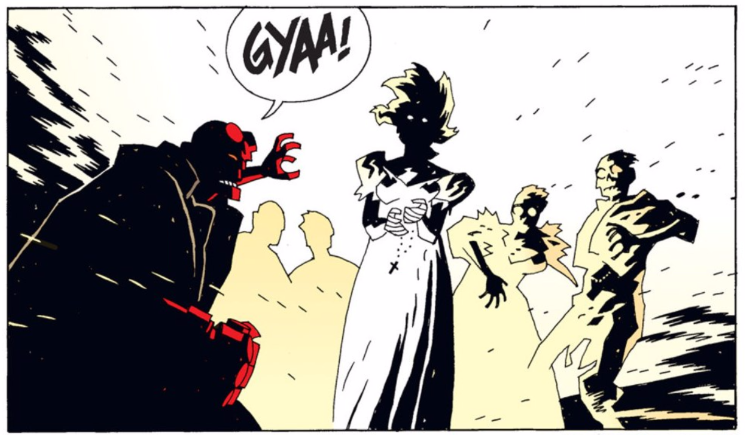 Comic Books...?
Let's just note, in appreciation, that both Taki Soma and Shawna Gore stuck around comics after the respective, terrible incidents that we've described.
Would you have?
I only remember one thing about when Will Eisner died, back in 2005...
I remember Soma's husband Mike Oeming talking online about how he wanted to die the same way as Eisner did, at his drawing table. And at the time, I was pretty moved by that.  I remember feeling the same way-- I remember saying to myself:
"I want to die at Mike Oeming's drawing table, too. I want him to find my body, and have to ask, 'How did this person get in here? Did I leave my door unlocked? Why does this keep happening to me???'"
But that idea when I heard him say that… of feeling like there was something about comics where you'd just want to be around them for the rest of your life… It was nice to think about, back then.
Except then you see summers in comics like the one we're having, where I have to wonder, "Do women ever get to think the way Oeming did? They don't know what some nitwit at a con might do that might sour them on this whole comics thing for years and years! There are so many of the nitwits!"
But then Soma and Gore stuck around, too.
What is it about the comics, do you think?
What sinister magic they must have, hidden somewhere in them, that all of us haven't fled, long ago.
This series will conclude with a special Friday edition.