James Romberger takes a look at 2021's hit biography of Stan Lee from journalist Abraham Reisman and ask: how honest are we willing to get, this time around?
James Romberger catches up with Ralph Reese about what he's been drawing lately.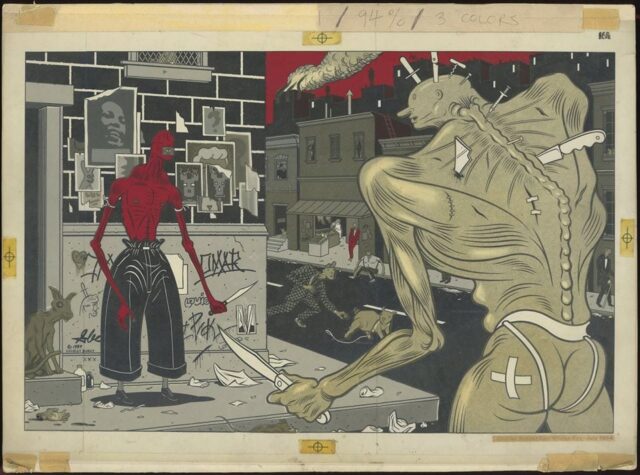 "There was no money.  I think we were actually paid in drugs." — Mark Michaelson, former art director The East Village Eye Lower New York has been the scene for numerous "art movements," and the decade between the mid-70s and mid-80s sure was one of them, especially for the convergence of comics, "art," and punk John Kelly | February 15, 2016
A conversation with the creator of "Dope Rider" and "The Bus."
Talking with the East Village artists about running a gallery, comics, publishers, the importance of color, and collaborating with the late David Wojnarowicz.