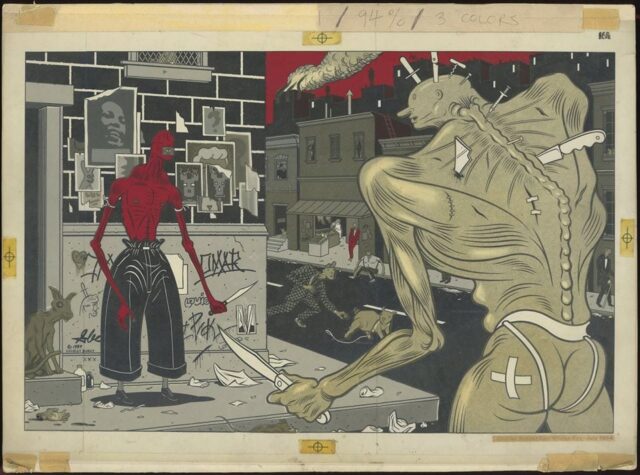 "There was no money.  I think we were actually paid in drugs." — Mark Michaelson, former art director The East Village Eye Lower New York has been the scene for numerous "art movements," and the decade between the mid-70s and mid-80s sure was one of them, especially for the convergence of comics, "art," and punk John Kelly | February 15, 2016
Happy Holidays to everyone, whatever it is you celebrate–or not celebrate–this time of the year.  In the spirit of the New Year, and in an effort to further explore some historical connections between comics and other forms of popular culture, today we will be focusing on some of the Christmas-time covers done by an extraordinary John Kelly | December 22, 2015
The creator of Black Hole talks about Sugar Skull, his creative process, today's comics community, and learning to be an artist.
In this 1992 interview, Charles Burns and Darcy Sullivan discuss teenagers, critics, his work in Europe and the art of psychological horror.
Mind-blowing kisses, bitter tears, manic desperation, luxurious eyebrows, and comic book history in Charles Burns's new graphic novel.