We asked a wide array of our contributors and other comics figures to share their favorite comics from the past calendar year. In the interests of keeping things individual and unpredictable, we let our listmakers choose their own criteria for inclusion, and decide for themselves whether or not their selections needed explanation.
Zainab Akhtar (publisher):
Judas, by Jakub Rebelka and Jeff Loveness (Boom!)
Land of the Sons, by Gipi (Fantagraphics)
Say It with Noodles, by Shing Yin Khor (Catapult)
My Hero Academia, by Kohei Horikoshi (Viz)
Persephone, by Loic Locatelli-Kournswky (Archaia)
Mare Internum, by Der-Shing Helmer
To Your Eternity, by Yoshitoki Oima (Kodansha)
Space Academy 123, by Mickey Zacchilli (Koyama Press)
Kingdom, by Jon McNaught (Nobrow)
Petit: The Ogre Gods, by Hubert Boulard and Bertrand Gatignol (Lion Forge)
Yotsuba&! 14, by Kiyohiko Azuma (Yen Press)
Rich Barrett (critic):
This is the first year in about a decade that I didn't keep up on much of what's new in comics with the exception of elementary and middle school graphic novels. My kids and I read just about everything that came out this year in that category and here's 5 books we liked the most, in no particular order.
The Prince and the Dressmaker by Jen Wang. (First Second) One of the best-looking comics of the year (in any category) and one that should make Jen Wang a superstar. It's a heartwarming and unexpected story about romance, royalty and being yourself that you couldn't imagine anyone in children's lit publishing even five years ago.
The Hidden Witch by Molly Ostertag. (Scholastic/Graphix) A sequel to Witch Boy that's even better than the original and continues to cleverly explore gender roles through the eyes of a boy who is not permitted to practice witchcraft within his matriarchal society.
Wolf's Class by Aron Nels Steinke. (Scholastic/Graphix) A delightful first-day-of-class tale about some anthropomorphic fourth graders and their new teacher. Despite being animals, the kids and their antics are so silly and relatable it reads like cinéma vérité for early elementary school readers.
Be Prepared by Vera Brosgol. (First Second) Brosgol is such an underappreciated cartoonist and she'll make you fall in love with her cute, awkward adolescent self in this wonderful memoir about trying to fit in at a Russian scout camp.
The Creepy Case Files of Margo Maloo: The Monster Mall by Drew Weing. (First Second) Weing draws some of the cutest, nerdy little monsters in this wonderful series about gentrification, urban planning and showing empathy for others.
Jonathan Baylis (writer):
So… 2018 was more of a toddler year for me than a voluminous reading year. And after bedtime, barely able to turn a page, I cuddled up with Rachel Maddow and dreams of Robert Muellers dancing in my head. And I still need the world to stop and my family to go on vacation without me so I can have a nice bottle of wine all to myself so I can read My Favorite Thing is Monsters (from 2017!), but that hasn't happened yet! Still… I probably read more than the average schmuck.
This is what I loved this year.
Wash Day by Jamila Rowser & artist Robyn Smith. (Black Josei Press) I'm a mini-comix guy. Been making them for over a decade. So I love picking up books at the few cons my three-nager allows me to go to. My favorite mini this year was Wash Day by writer Jamila Rowser and artist Robyn Smith. It's a perfect mini-comic and I love that it's a collaboration, as collaboration's my jam. It's simply about a woman from the Boogie Down Bronx (where I was born) who.. washes her hair. But the slow, deliberate pace really clicked with something inside of me (maybe because I'm a neurotic that can't allow himself to slow down and add the same kind of pacing in MY books). And I can't imagine anyone picking this book for me, a 40-something, balding, Jewish guy. It was a lovely surprise and I adored it.
Liz Prince's monthly Patreon diary comics. (Self-Published) Boy, do I love getting comics in my mailbox. I feel like I missed out on really having the home delivery experience when my Crystar, the Crystal Warrior expired after like one issue and I never picked up another subscription after that. But now? I subscribe to Liz Prince's Patreon and every month I receive a 30-to-31 page mini-comic of her journal comics. I relate to Liz's anxiety though not her vegan lifestyle, but I need to see how that other 1% lives, you know? She always cracks me up and I'm showing strips to my wife Ophira all the time. She has collected these into Look Back & Laugh published by Top Shelf, but I like my minis. She does something fun with the covers each month.
That Box We Sit On by Richie Pope. (Self-published) I always try to buy some Ignatz winners when I attend SPX and this one did not disappoint. Two kids sit on a box and pontificate what's inside. It might as well be a Schrödinger Box. A great small press book, that's not quite a mini because of its size, but it's a mini at heart. And it's got a perfect ending, which is hard for a lot of minis.
All the Sad Songs by Summer Pierre. (Retrofit) Summer Pierre is having a moment right now and I am loving that moment. I enjoy hanging and chatting with Summer at the cons and we're more than mere acquaintances, but I had no clue that we were the exact same freaking age. So I'm telling you right now that she wrote this book for me. Not you. Me, you whippersnappers. You don't know what it's like to create mixtapes on cassette and pretend they sound good and know that they will win that person over that you are in love with and they are in love with you too but they don't know it yet and that one perfect song is going to take them over the edge. Ah, mixtapes… you kids today think that word means something completely different. You're wrong.
Alack Sinner – The Age of Disenchantment by Muñoz and Sampayo. (IDW) In the early Oughts, I scoured Ebay and hidden corners of the Internet for all the Alack Sinner I can find. The Fanta series of big floppies, appearances in Prime Cuts and Raw magazines, etc. It wasn't enough, but it was all I could get… in English. I wasn't the only one who loved this noir series. Some people say Ted McKeever and Frank Miller were inspired by it and that Keith Giffen outright stole from it. One person's swipe is another one's homage. Whatever. Now? In 2018, I've got every Alack Sinner ever made in two bricks put out by IDW (the 2nd part in 2018). Why am I not hearing more about this goddamn miracle? What? You flipped through Torpedo or something and now you're done with the genre or something? Idiots.
Stray Bullets by David Lapham. (Image) And speaking of noir, when Stray Bullets went on hiatus, what, 15 years ago? It was a freaking tragedy. Now, Lapham's back and putting this stuff out like clockwork and why am I not hearing anyone talk about it? You like dirty 70s New Hollywood crime drama? This is your book. It's the golden nectar you left in the closet but just rediscovered! It's Pappy Van Winkle and it's yours! Go read it you fools!
Saga by Brian Vaughn and Fiona Staples. (Image) I don't care that your friends (or enemies) who aren't as cool as you are reading this too. It's still the best. Just because some assholes read Sandman in the 90s after you did, doesn't make you an asshole for originally liking Gaiman's opus. It's still great! So is Saga. It's fantastic. Every TPB is a gift. My babysitter agrees with me.
Blammo #10 by Noah Van Sciver. (Kilgore) Blammo is like my Sandman or Saga. I read that book FIRST (well maybe 2nd after Dan Stafford). Go 'way. But seriously. Have you ever really been able to see the growth of a great artist like you can through each issue of Blammo? #9 was a gamechanger for Noah I think and #10 continues that quality, plus color! There are a couple of familial moments with his brother and father that deeply touched me. Blammo's the best.
X-Men: Grand Design by Ed Piskor. (Marvel) – How do you not love Ed Piskor? From Harvey Pekar to his Wizzywig series to the multimedia extravaganza that is/was Hip-Hop Family Tree. (So great to read those comics on the web at BoingBoing about the music and have the videos right there lined up for you to hear it and feel it at the same time). And this X-Men project? Uncanny. He was like, "I can see the thru-line of 300 issues as one story" and I can spit it out as something cooler and more succinct." And he's doing everything. Writing, drawing, lettering, best boy-ing and gaffering that shit. He's bringing a certain new audience to Marvel that they've creamed about having for years. Just let Ed do whatever he wants. He brings it. (Also go catch his Cartoonist Kayfabe show with incredible artist Jim Rugg where they dissect… Wizard Magazine page by page from issue freaking One! You know, when those stupid covers had Logan wearing a wizard cap?
Rookie Moves by November Garcia. (Self-published) So it looks like November already wrote one of my future minis for me. I've been wasting my time doing my internship comics from the 90s when what I really wanted to do was write about my crippling insecurity at small press cons like SPX and CAB. It even basically contains the story where I awkwardly talked with Gabrielle Bell once at Desert Island (It just ends differently where they become friends. Hollywood ending, pshaw.) But really, if I could draw, I would want to draw this exact book. I loved it, and again, thought it was written just for me. I'm super jealous that she seems to feel accepted in this corner of the industry, something I struggle with and feel like I'll never achieve that myself. Waitaseccond, did I say this was one of my favorites? Forget it, now I'm depressed and done. There's your lousy Top Ten.
Full disclosure – I've commissioned work from Noah Van Sciver and Summer Pierre for my auto-bio series, So Buttons, but that's because they are really freaking GREAT. OK, now I'm going to take a nap while my toddler naps and dream of a time that I might actually have time to read Nick Drnaso's Sabrina.
Walter Biggins (editor/scholar):
Here are my five (well, six, and sorta seven) fave comics of 2018, in no particular order:
Olivia Jaimes, Nancy (Andrews McNeel Publishing): Who thought there was anywhere else to go for Ernie Bushmiller's shopworn classic? (Even Scott McCloud's interactive reinvention seems more like a parlor trick—because it is—than a new breath for it.) Yet, here is Olivia Jaimes, making Nancy smart and funny, practically every day. Nancy's as much of an endearing hellion as ever; Sluggo and Aunt Fritzi are terrific foils to her, in part because they respond to Nancy in very different ways. Jaimes's welcome addition is as simple as a Bushmiller line—she brings the strip into the present. Smartphones, social media, and video games are ever-present, as they are in the lives of actual kids. Jaimes maintains Bushmiller's flat, even line but is more visually antic, less prone to repetition and more willing to add background details. Her comics make me do something that Bushmiller has never, ever done—laugh out loud.
Hugo Pratt, Corto Maltese: Tango and Corto Maltese: The Golden House of Samarkind (IDW): In its English-language reprints of Pratt's masterpiece, IDW is doing the Lord's work. This year, we see 1974's The Golden House of Samarkand and 1977's Tango. They share Pratt's moody compositions, slightly off-kilter pacing (we seem to realize that something's happened a half-beat late), deep shadows, endearingly clunky line work, loads of characters, ever-convoluted plotting, and the most lyrically attractive use of smoke in comics. But the differences are instructive. Samarkind hopscotches across the globe, uses dream sequences, and seems to still be introducing major characters three-fourths of the way through the book. Tango, which is half as long, takes place entirely on the night streets of Buenos Aires, is committed to realism (or at least naturalism), and is relatively restrained character-wise by Pratt's standards. (There's only two shadowy conspiracies here.) Both are great. Tango's a good intro to the Corto Maltese universe; Samarkind is a dive into the deep.
Lisa Hanawalt, Coyote Doggirl (Drawn & Quarterly): I once overhead someone asked a friend to describe the Grateful Dead to him, and the guy responding simply said that they were a "San Francisco country band." The first guy nodded. I think I understand that now, though I didn't then. The Dead were deeply steeped in country music—well, what country music meant in 1968, anyway—from the black Delta blues to the white Appalachian bluegrass, and all points in-between. But the Dead was also just as deeply a product of its particular locale, and all of the popular-culture nodes of San Francisco at the time. They wrote of outlaws and brakemen and down-and-outers, but they were cosmic and acid-laced about it. You can't extract "San Francisco" from "country" with them—note that the guy didn't say they were "a country band from San Francisco"—for each inflects the others. Anyway, Coyote Doggirl is a San Francisco western, in the best way possible, with a dose of feminist punk thrown in to spike the punch even further.
Jason Lutes, Berlin (Drawn & Quarterly): An Altman-esque portrait of a city both in its prime and teetering on its collapse, Berlin's ambition is met by Lutes's astonishing skill as a portraitist and architectural designer. This comic is a wonderwork, in which pre-Nazi Berlin is as vivid a character as any of the protagonists within it—and precisely because of their presence. Dense with the weight of history but compositionally light on its feet. He did it. It was worth it.
Chris Reynolds, The New World: Comics from Mauretania (New York Review Comics): Reynolds draws with such a thick, black line that his comics evoke woodcuts, like they are folktales set in stone, imprinted on us through centuries of tradition, and thus readily accessible and understandable. But they're the opposite of that—cryptic, melancholy, mesmerizing, with stories that get stranger and somehow less revealing the more you read them. And, among other things, this may be the book Seth was born to design.
* * * * *
Best book that's not quite a comic but not quite not a comic, by a cartoonist genius who's done comics for both children and adults, who has done both comics deeply simple and deeply dense as this one, and who is as uncategorizable as this work (and, full disclosure, I know a bit):
Eleanor Davis, Why Art? (Fantagraphics).
*******
Walter Biggins is a book editor at the University of Georgia Press, and the co-author (with Daniel Couch) of Bob Mould's Workbook (Bloomsbury, 2017).
Robert Boyd (critic):
When I started writing about comics in the late '80s, it was possible for me to read every important English-language work. Now, reading all the potentially great comics in any given year is impossible unless that's all you do. I've been reading year-end "best of" lists all week and have been embarrassed by how many comics on the lists I haven't read. With that in mind, keep in mind that the list below is a subset of the good comics published 2018. It is not in any particular order.
Berlin, by Jason Lutes. I almost gave up on this one. I can't believe the story kept Lutes' interest so long. The story became strangely more relevant as he drew it.
Piero, by Edmond Baudoin. (NYRC)
All the Sad Songs, by Summer Pierre. (Retrofit)
I, René Tardi, Prisoner Of War In Stalag IIB, by Jacques Tardi. (Fantagraphics)
Your Black Friend and Other Strangers, by Ben Passmore. (Silver Sprocket)
From Lone Mountain, by John Porcellino. (D&Q)
One More Year, by Simon Hanselmann. (Fantagraphics)
Soft X-Ray/Mindhunters, by A Degen. (Koyama)
Drawn to Berlin, by Ali Fitzgerald. (Fantagraphics)
The New Yorker Cartoons, by Johnny Ryan (Secret Headquarters)
Live/Work, #1 and #2 by Pat Palermo. (Adhouse)
Yellow Negroes, by Yvan Alagbé. (NYRC)
And I nominate New York Review Comics as publisher of the year. But they had some great competition.
Robin Brenner:
I am a comics enthusiast who prefers bound volumes (graphic novels) to single issues. This is true for me both as a reader, who wants more story per volume, and as a librarian, who collects almost entirely comics in book form.
As a teen librarian, I am on the lookout for comics that appeal to teens in subject, artistry, characters, and representation. So while I (and honestly a number of my older teens) enjoy adult-content fare, my favorites are those that build a connection with young readers as well as give them either mirrors to see themselves or windows to the wider world.
Runaways by Rainbow Rowell and Kris Anka. (Marvel) YA novelist superstar Rainbow Rowell and Kris Anka make an excellent team to reboot this beloved early 2000s series. Younger readers have grown up with superheroes on screen rather than on the page (remember, today's youngest teens were only two years old when original first volume of Runaways dropped), so it's grand to have a snappy, thoughtful, teen-centric superhero title to hand them.
Check! Please by Ngozi Ukazu. (First Second/Self-published) Check! Please pulls together elements I crave: humor, heart, vulnerability, identity, sports action, and stress baking. Like queer folks of all ages, teens look for romances that give them hope rather than drag them back to gritty reality. A slow-build romance with snappy character design, dramatic editing and pacing, and did I mention heart?
That Blue Sky Feeling by Okura and Coma Hashii and Got for It, Nakamura! by Syundei. (Viz & Seven Seas) I and my teens love manga's wacky romantic comedies and know full well that realism in gay romance is not why you pick up most manga series. Thus the happy surprise that these two manga offer sweet queer romance and deftly avoid problematic tropes. That Blue Sky Feeling is especially welcome given its from an out gay creator. Teens are keenly aware when a story feels inauthentic, so after so many frothy manga fantasies, it's lovely to find new titles that are much more grounded.
On a Sunbeam by Tillie Walden. (First Second/Avery Hill/Self-published) This sci-fi epic shows off Walden's extraordinary visual world-building and attention to detail while telling an emotional tale punctuated by silence. The length and limited color palette suit the emotional pull of the characters' journeys and the vistas of space shine.
Sleepless by Sarah Vaughan and Leila del Duca. (Image Comics) I grew up a fan of fantasy political intrigue, and Sleepless brings together all of the scheming, magical twists, romance, and beautiful costumes one could ever want. With the majority of the characters, including both leads, people of color, it also visually and culturally shifts the traditionally white high fantasy population toward much needed diversity.
Speak by Laurie Halse Anderson and Emily Carroll. (FSG) Speak has been a modern classic of YA literature since it was published almost 20 years ago. Emily Carroll's style is the perfect match for Anderson's landmark exploration of how to reclaim your voice after sexual assault. Both versions make me cry, which is no small feat.
Photographic: The Life of Graciela Iturbide by Isabel Quintero and Zeke Peña. (Abrams) This gorgeous black and white biography of photographer Graciela Iturbide leans in to how a life can be made up of waiting, of images, of decisions, and of memories. Zeke Peña's lines enrich the stories in and around the included photographs, and Quintero's poetic, precise language completes the portrait of a woman and her works.
Upgrade Soul by Ezra Clayton Daniels. (Lion Forge) While this may not seem like a story that will leap off the shelf into teen hands, you'd be surprised. YA novels are filled with cautionary tales about the volatile combination of scientific ambition and people determined to improve humanity. Upgrade Soul, beautifully paced, deploys meticulous art to lead the reader toward looming tragedy.
There are a number of ongoing series that have included wonderful work this year. While the comics industry lists have ways to recognize series, series that span longer than a year lose out on awards in the book industry. This year, there's been so much richness in Saga, Giant Days, Lumberjanes (including the newer stand alone titles), and the satisfying conclusion to The Nameless City trilogy. The Teen Room in my library is crammed full of series in all formats, from prose to comics, and with so many of us loving the slow unfolding of story arcs it's important to recognize the beauty in the middle of the journey.
Andy Brown (publisher):
Well of course my best of list would be filled with books by Conundrum Press but I can't choose between my babies so here is another list.
No best of 2018 list in comics can ignore the monumental achievement Berlin by Jason Lutes. I've been following this series and stopped at one point so I could have it all collected to read through in one sitting. I didn't realize it would take over 20 years! The thing that strikes me which doesn't get mentioned often enough is that Lutes channels the writing of the High Modernists, but in comics.
Also, this year saw the Collected Dirty Plotte by Julie Doucet. Having spent twenty years living in Montreal I saw firsthand Doucet's influence on so many cartoonists, but it is amazing to see the work today, still ahead of its time!
I loved Chlorine Gardens by Keiler Roberts so much I went out and bought all her other books.
A masterpiece which got less attention, was Andy by Dutch artist Typex, recently translated into English. Each chapter of Andy Warhol's life is drawn in the style from the time. A virtuoso performance.
One of my all-time favorite artists is also Dutch, Joost Swarte, who released the French edition of New York Bookin 2018. This is all the work Swarte has done for The New Yorker magazine, including covers and process drawings.
Staying in Europe, I discovered the work of Swiss artist Anna Sommer, who's brilliant and disturbing book L'Inconnu (The Unknown) was released in German at the Erlangen Comic Salon, which hosted Canadian publishers this year. I got to meet Anna at the festival and Conundrum will bring out the English version in 2020.
Finally, I picked up The Tiny Report #5 from Robyn Chapman at SPX. It reminds me of the old school Comics Journal, or Factsheet Five but in a classy minicomic form.
Jeffrey Brown (cartoonist):
I always have a hard time with these end-of-the-year best of lists, because I can never remember what came out when, or when I read what, or even what I read. Life is just one unending continuum of making and reading comics. So this is really just a few thoughts about a few comics I read this year.
A Bubble by Geneviève Castrée. (Drawn & Quarterly) I guess this is a picture book as much as a comic, but it's the last completed work we get from Geneviève Castrée, and it's perfect and self-contained, and a bittersweet reminder of how good all of her art was, and how much she is missed.
A Perfect Failure and One Dirty Tree by Noah Van Sciver. (Fantagraphics & Uncivilized) I always enjoy reading Noah's comics. A little sad to see the end of the Fante Bukowski books, but glad to see Noah continue to make all kinds of different stories.
Dirty Plotte: The Complete Julie Doucet, by Julie Doucet. (D&Q) Julie Doucet had always been a big influence and inspiration. I have an original page of hers on my wall that I look at every day while I'm drawing, and any excuse to revisit her comics is the best.
Dog Man: Lord of the Fleas by Dav Pilkey. (Scholastic) I'll be honest, if I didn't have a five year old son, I don't think I would've read these. Normally, reading comics out loud to someone is kind of a pain, but these have been great. Only one came out this year so far, but there's another coming out just before Christmas, and I hope a couple come out next year, too.
That's my list. Everything else is either not the best, or I haven't had the chance to read it yet.
Billy Burkert (cartoonist):
Art Comic, by Matthew Thurber. (D&Q) Not 100% sure I'm smart enough to understand a lot of what was happening/referenced in this comic, but so what. Still a really interesting thing that I want to read a few dozen more times.
Brat, by Michael DeForge. (Koyama) As always, DeForge seems to try something completely different and new with every page/scene. In Brat, everything he tries works incredibly well.
Captain Harlock: The Classic Collection, by Leiji Matsumoto. (Seven Seas) Sheds all of the noise and nonsense you'd expect in a sci-fi work, and just leaves the tasty meat. And if you liked it, you can get the Queen Emeraldas books from last year, the Yamato book next year, and hopefully some Galaxy Express 999 reprints soon...
Cherry, by Inés Estrada. (Kilgore) A whirlwind of a "do whatever the hell you want" story full of really interesting drawings and scenes. Says and does only what it needs to, and nothing more.
Copra: Round Five, by Michel Fiffe. (Bergen Street Press) A fully-formed, living and breathing world of characters, influences, ideas, design choices, etc that don't seem like they should work together but really really really do. Pretty certain that every action comic wishes it was this incredibly well-done.
Frankenstein, Junji Ito. (Viz) A beautiful brick of horrific nightmare comics. Where else are you getting your comics about people's insanely long necks? To me, these things ooze stress and anxiety, but in a good way.
NYE Piss Rodeo, Night School, Cloud, HellCop, etc etc etc, Tom McHenry. (Self-published) I don't even know the official names of all these things that Tom is churning out, but they all read like a continuous, cohesive thought about… everything, I guess. Hilarious, smart, and in abundance. I really hope a huge book of all these things exists one day.
Poochytown, by Jim Woodring. (Fantagraphics) How do you even talk about Frank comics without perfectly failing to describe them? Everyone should be reading them instead of almost everything else.
Songs of the Field (An S.F. Supplementary File), by Ryan Cecil Smith. (Self-published) Ryan Cecil Smith is the heir apparent to Leiji Matsumoto's throne. Every S.F. comic is a mastery of comic production, where it's clear the author is both hilarious and absolutely loves to draw.
Sunday (& Parallel Lives), Olivier Schrauwen. (Fantagraphics & Self-published) Alien transmissions, delivered via comics. I think you could re-read these constantly, and be blown away by how inventive and interesting they are every time.
Ryan Carey (critic):
This was a good year for challenging comics that pushed the medium's envelope in new, unexpected, even necessarily uncomfortable directions. Certainly career-defining works such as Jason Lutes' Berlin and Julie Doucet's Dirty Plotte richly deserve every accolade they're bound to receive, but for this list I'd like to concentrate on wholly new and original works that caused me to consider new ways of looking at comics, art, the world, or any combination thereof. Not so much a numerical "top 10," any of these selections are what I would consider to be fine representations of why and how the medium is ushering in a new age of frankly limitless potential.
Mike Taylor's In Christ There Is No East or West (Fantagraphics Underground) is a triumph both conceptually and physically, boasting incredible production values (love that massive fold-out poster!) befitting the challenging, highly personal material it presents. A metaphysical inward journey that limns the mental landscape of Taylor personally as well as society as a whole, illustrated in a breathtaking array of styles that range from the deliberately "scratchy" to the finely-detailed, this is a book that asks a lot of probing questions and then leaves you in the deep end to work out the answers on your own.
Sarah Romano Diehl's From Crust Till Dawn (self-published) continues her dream-like exploration of her own past, and establishes this ongoing series as one that is all about the business of re-writing the rules of how memoir comics are done --- honing in on the essential feelings and core truths of the various instances in her pizza-delivery past moreso than any of the exact details, this is probably the most realistic invocation of how memory actually works than I've seen since I don't know when. Diehl's loose, expressive illustration is getting more confident with each release, too, and the riso-printed color palette she employs is pitch perfect.
Sarah L. Jackson's The Woman Minotaur (self-published) likewise explodes the notion of memoir from within, albeit with a heavy dose of metaphor thrown in, painful memories "buffered" by the insertion of the fantastic and grotesque into the proceedings. And while we're talking about "fantastic," Jackson's arresting, vaguely Steadman-esque watercolor art is certainly that. A visual tour dee force through a harrowing emotional landscape that you can't turn away from now matter how uncomfortable the journey.
Alex Graham's Cosmic BE-ING #6 (self-published) is not only the most darkly funny read of the year, but proof positive that Graham doesn't need her stand-in protagonist Angloid to tell a truly memorable story, as her creepy-ass clowns in their creepy-ass sky castle who go to creepy-ass soulless jobs and have creepy-ass interactions with one another are every bit as intriguing as her metaphysically-challenged doppleganger ever was. Graham is a special talent fully coming into her own, with a singular outlook and an equally-singular way of expressing it.
The long-running monograph series Frontier (Youth In Decline) continues to impress, with issue number 17, Lauren Weinstein's Mother's Walk, being its most exemplary release yet. Weinstein establishes a visual vocabulary entirely her own in this elliptical exploration of the thoughts, feelings, and ideas that accompany the act of bringing new human life into the world. Exceptionally fluid, even and especially where circumstance would seem to dictate it should be disjointed, this is a lot more than simply the most heartfelt read of the year --- it's also one of the most formally ambitious and artistically intuitive. Everybody's been talking about this one, and those conversations are sure to continue for a very long time.
Eleanor Davis' Why Art? (Fantagraphics) has also been the subject of much "buzz," and again it's easy to see why : essentially an illustrated short story that addresses its central question both obliquely and thoroughly by largely allegorical means, it reads as something akin to a stream-of-consciousness rumination on the nature of creative expression itself, using art to examine the idea, even the necessity, of art itself on levels that range from the conscious to the subconscious to the unconscious. This is a work that isn't simply read, but experienced and felt and worked through. Astonishingly self-assured expression from one of the most gifted cartoonists of our time.
Laura Lannes' John, Dear (Retrofit/Big Planet) is without question the most soul-shattering release of 2018, its ingenious marriage of physical, psychological, emotional, and sexual abuse with established tropes of the "body horror" genre carving you out and leaving you leaving you as hollow as its protagonist --- and don't even get me started on the sheer power of Lannes' gorgeously-dark graphite illustrations. She's channeling something held so deeply inside here that I honestly don't know how she got through the making of it without having a complete nervous breakdown --- certainly reading it will bring you right up to the threshold of one yourself. In a word --- devastating.
Alex Nall's Lawns (Kilgore Books) is my pick for the best of the bunch in a year filled with books that attempt to capture the tone and texture of this preternaturally-confusing "cultural moment." Written in a disarmingly straight-forward and non-judgmental manner that eschews the easy editorializing of its fellow travelers (I'm looking at you, specifically, Sabrina) and illustrated in a manner that evokes comparisons to the best of classical "cartooning" while being something entirely its own, this is a smart, insightful, at times deeply funny look at "Trump's America" that never mentions the orange wildebeest-in-a-suit himself because it frankly doesn't need to. Vaguely Lynch-ian at the margins, absolutely, but in a manner that informs the work rather than detracting from it.
Lale Westvind's Grip Vol. 1 (Perfectly Acceptable Press) is my pick for most formally accomplished book of the year, as well as the most visually exciting. A non-stop whirlwind of conceptually-grounded action that pairs super-heroics with the real-life heroics of working women (especially those in the blue-collar trades), this is sequential feminist genre fiction at its most confident and fully-developed, each page literally impossible to peel your eyes from and presented in four riso-printed colors that accentuate the pace and tempo (which is well and truly breakneck) flawlessly. Lots to think about, looks to look at, lots to enjoy.
D.R.T.'s Qoberious Vol. 1 (self-published) stands above, and apart from, anything else published in this year or any other, an artifact from another dimension where everything we thought we knew simply doesn't apply. An entirely different read every time you go through it, certain themes such as physical bondage and disability and emotional/psychological alienation from both the world at large and oneself are constants, but the manner with which one engages with their presentation is never the same twice. The cartooning itself is exemplary --- washed out colors over vaguely "cartoony" human/sheep hybrid figures give the proceedings the look of faded animation cels, while mysterious geometric shapes and symbols vie for one's attention and interpretation. Not so much a narrative as a road map to a landscape composed purely of possibility, this is the work of someone with more to say than the act of artistic creation may be able to convey, but he's packed his slim volume with more sheer conceptual and thematic density than perhaps any single cartoonist has attempted before. More than just a "standout" work, this is absolutely staggering.
Okay, that went on a bit longer than expected, but these works --- as well as others --- have me feeling a lot more optimistic about where comics are at, as well as where they're going, than a lot of folks seem to be. By and large it's an exciting time to be reading, commenting on, and creating work in this medium, as the arbitrary boundaries silently imposed for so long are being shattered left and right with precision and intent. No sacred cows seem to be left standing, and I for one couldn't be more excited.
Joe Casey (writer):
Bloodstrike: Brutalists, Copra Versus & Negativeland, by Michel Fiffe. (Image, Copra Press)
Street Angel Goes To Juvie & Street Angel Vs. Ninjatech, by Jim Rugg. (Image)
The Green Lantern, Wonder Woman: Earth One, Heavy Metal (Various Strips), by Grant Morrison. (DC Comics & Heavy Metal)
RJ Casey (critic):
These are the comics that made me feel something this year — in alphabetical order by artist's last name and not including any Fantagraphics titles, because I work there.
Sabrina by Nick Drnaso. (D&Q)
Qoberious Vol. 1 by D.R.T. (Self-published)
Passing for Human by Liana Finck. (Random House)
John, Dear by Laura Lannes. (Retrofit)
Winter Olympics coverage by Edward Steed. (New Yorker)
Chattering #1 by Walker Tate. (Variety Pak)
"Bergmann's Battle" from Victory Journal #14 by Jacob Weinstein
Frontier #17 by Lauren Weinstein. (Youth In Decline)
Grip Vol. 1 by Lale Westvind. (Perfectly Acceptable)
Our Wretched Town Hall by Eric Kostiuk Williams. (Retrofit)
Honorable Mentions: Dead Dead Demon's De De De De Destruction by Inio Asano, "Biopsy" by Rebecca Kirby, "A New Tattoo" by Sara Lautman, Young Frances by Hartley Lin, Voices in the Dark by Ulli Lust, "Shetland Squadron" by Steven Weissman, "Daphne Duck" by Garrett Young
Henry Chamberlain:
1. Amongst The Liberal Elite by Elly Lonon and Joan Reilly. (Powerhouse Books) To be able to take a popular column made up of clever repartee and turn it into a graphic novel is quite remarkable.
2. Prism Stalker by Sloane Leong. (Image) For a comics critic who also both writes and draws comics, I am confident in sharing with you what sets Ms. Leong apart. If the cartoonist is particularly driven, the transition can be made from bohemian poet to career path. In this ideal case, the work retains that same idiosyncratic vibe and integrity.
3. Berlin by Jason Lutes. (D&Q) This is the omnibus we've been waiting for, the complete Berlin! It has been twenty years in the making and looks wonderful all in one place.
4. Art Comic by Matthew Thurber. (D&Q) Mr. Thurber actually works out his satirical narrative to such a precise degree that it reaches a peak of whimsical perfection.
5. Windowpane by Joe Kessler. (Breakdown) In a fit of petulant bravado, Mr. Kessler will take a gob of primary colors and fling them like a bolt of lightning. A blast of these harsh basic colors will blow up some characters to bits. Others will be saved for a proper decapitation. All in a day's work.
6. The Furnace by Prentis Rollins. This work does indeed bring to mind and compare favorably with the best of the original Twilight Zone. That's a tall order but this is an exceptionally unique work. I don't take making such comparisons lightly and I have no problem striking down false claims that occur quite often. So, yes, this is the real deal with its finely modulated pace and attention to detail.
7. M.F.K. by Nilah Magruder. This is one of the most unusual and mysterious comics I've ever read.
8. Alpha: Abdjan To Paris by Bessora and Barroux. (Bellevue Literary Press) Alpha, our main character, while symbolic of all immigrants struggling against the odds, readily engages the reader with his own set of specifics. In this way, the creative team truly gives a face to a problem demanding our attention.
9. The Dead Eye and the Deep Blue Sea by Vannak Anan Prum. (Seven Stories) There are more slaves today, well over 40 million, than at any time in human history. A new book, a graphic memoir, by Vannak Anan Prumu provides a most vivid and compelling testimony
10. The Winner by Karl Stevens. (Retrofit) Mr. Stevens is engaging in the fine old tradition of presenting a portrait of the artist and having the reader take of it what they will. In this case, there is much to take and much to celebrate.
Helen Chazan:
2018 was a year where I was much more excited about comics than I had been in a while, but it was also a year where I had less time to read comics. I am nearly certain that I haven't read "the best comic of 2018" yet, but I've read many that I wouldn't want to see omitted from any best of the year list. Here are a few, and some words about them.
The Bacchae Vol. 1, by Sarah Horrocks. (Self-published) The first issue of this is exactly the kind of thing I want comics to be. I love Sarah's comics and I think she's on to some next level stuff here. She's really got an inspired take on the vibe of Euripides, and the colors and textures in this comic alone are way cooler and more exciting than 90% of everything else right now. Really excited for more.
Windowpane, by Joe Kessler. (Breakdown Press) A lot of the comics on my list could be described as "video game influenced," but Windowpane is the only one where the story paused at one point so the kid could pick up coins from the grass as a reward for completing a quest. It's also the only comic I read this year where I had to reach for analogies to Dubliners and Yukio Mishima books to explain why it hit me the way it did. And really pretty too!
Cutie Honey, by Go Nagai. (Seven Seas) When I think about my favorite manga, there's usually a horrendous image seared in my head from it. The horse on fire in Barefoot Gen, the kid on the cross in The Drifting Classroom, the last page of Devilman… anyway, Cutie Honey has a bit like that for me. Honey's disguised herself as a statue to evade some bad guys, but she can't turn back. Sooner than you can say Aphrodite of Knidos, a randy old man and a kid are groping what they think is an unusually lifelike statue. This goes on for like two chapters and it's weird and unreal. I'm probably not a huge fan of the mindset that made this comic happen, but there's a lot going on there and it's a blast to read.
Superextrapaz, by Andrea Pazienza. (Repubblica/L'Espresso) Found this series of yuge art books being sold pretty cheaply at news vendors while I was in Italy this summer, hate to be a tease but these books are phenomenal. Zanardi blew my mind, and some of the art in these books blew my mind just as much. It's a delicious little peek into the world of a brilliant artist us foolish Americans are barely catching up with now, full of pretty girls, animals, sight gags and sublime images. Not prohibitively expensive to import, either. I hope that North American publishers haven't given up on Pazienza yet. He's a gem.
Soft X Ray/Mindhunters, by Alex Degen. (Koyama) I almost feel wrong putting this here, because I don't think I know quite what this book is up to yet. It's a thrill to read though, so I couldn't ignore it. Degen has come to such an incredible, fully realized idiom, at this point he might be to '90s anime what Jim Woodring is to Looney Tunes type stuff.
Dead Dead Demon's Dededede Destruction, by Inio Asano. (Viz) Asano's the cartoonist most likely to make me cry on the regular, and this is his best drawn comic ever. Demon's is much more sedate than Goodnight Punpun, but I can feel the shoe slowly dropping. What a treat.
The Pervert, by Remy Boydell and Michelle Perez. (Image) I'm sure a lot of people are going to mention this one but, holy hell the world needs this comic right now. Boydell and Perez wage a two-person war on the ignorance that gave us SESTA/FOSTA, armed with great cartooning and cute furries. Also, it's the only comic this year that gives us a meaningful glimpse into the dark side of Jon Arbuckle's sex life. You can keep your Lit Sluggos, I'm here for the queer furry ennui.
Andrea Colvin (editor)
1. On a Sunbeam by Tillie Walden. (First Second, Avery Hill, Self-published) I am an avid (maybe a little obsessive) Tillie Walden fan, and On a Sunbeam—in its webcomic iteration—was the gateway drug. I've been a huge evangelist for book and will crow about to whoever will listen. Though this book is, when boiled down, a delicate story of first love, it's Tillie's casually detailed worldbuilding and unique imagination that will draw you in.
2. The Unsinkable Walker Bean and the Knights of the Waxing Moon by Aaron Renier. (First Second) I feel like I've waited an eternity for this follow up to 2010's The Unsinkable Walker Bean, but it was well worth it. Aaron picks up right where he left off in book one but adds new characters, new magic, new jeopardy, and whole new worlds to Walker's continuing plight. This is one I'll return to again and again.
3. The Prince and the Dressmaker by Jen Wang. (First Second) There's not much to say about this amazing story that hasn't already been said, so I'll use an anecdote instead: When I handed the book to my eleven-year-old daughter she took one look at the cover and said, "No, thanks, it looks like a romance." "Well," I replied, "it's really about a boy who wants to wear beautiful dresses." She perked up: "So he's trans? Well that's more interesting." It is indeed.
4. Hey, Kiddo by Jarrett Krosoczka. (Scholastic) I admit to being reluctant to crack this one open because I didn't feel prepared for the difficult emotional journey I assumed reading this book would be. It sat on my reading pile for a good month before I finally picked it up. But once I did, I couldn't put it down. There were hard moments, yes, but overall this is an uplifting story, and a lesson (for me and everyone else) that the hard parts of life don't have to be the parts that make you who you are.
5. Crush by Svetlana Chmakova. (Yen) The third book in Svetlana's Berrybrook Middle School series is the best one yet. Not only are these the most diverse and representative books for kids I've ever seen that are not about being diverse and representative, but Svetlana's method of following different characters in each book (and letting us see our old favorites in bit parts), shows young readers the variety of experience there is. And each of her characters is nuanced, and each is unique.
David Dissanayake (publisher):
Ice Cream Man, by W. Maxwell Prince, Martín Morazzo, Chris O'Halloran, and Good Old Neon. (Image) A wonderfully weird and disturbing jem of a book, Ice Cream Man was one of the most delightfully surprising books of 2018. A Twilight Zone-esque anthology in structure, each issue of the series tells it's own closed story, with only the Ice Cream Man who floats on the periphery of each tale linking them together. Each story is more bizarre and unsettling than the last. I have long been an advocate for this storytelling structure in serialized comics, and Ice Cream Man does it better than any other book out there.
These Savage Shores by Ram V., Sumit Kumar, Vittorio Astone, and Aditya Bidikar. (Vault Comics) Full disclosure, I work for Vault Comics. Further full disclosure, that has nothing to do with why I included this book on my list. These Savage Shores is where Western horror meets Indian Myth. Think Alan Moore's From Hell meets Bram Stoker's Dracula, blended with Indian mythology, in a story set in colonial India, expertly told by two phenomenal Indian creators operating at the very top of their game.
Kingdom by Jon McNaught. (Nobrow) A new McNaught book is a rare and wonderful thing. His work is gorgeous, ponderous, and both quiet and dense simultaneously. Kingdom exemplifies McNaught's skill at gorgeously rendering reflections upon the more mundane parts of life that we rarely think about twice, like the silent moments of exploration on a beach during a summer vacation, or the ways we used to play when bored as a child. His panels and pacing effortlessly establish and guide you through the rhythms of his characters' lives in a way that will make you notice the quiet rhythms in your own.
Upgrade Soul by Ezra Clayton Daniels. (Lion Forge) There isn't much to say about Ezra's masterpiece that hasn't already been said. It is just that, a masterpiece of storytelling that is inevitably going to be on almost every "Best of 2018" list. It's such a staggeringly impressive work that trying to describe it here feels like doing it a disservice. I will say that it tackles the immensity of aging, mortality, identity, and self-hood, and in a way that's both harrowing and utterly beautiful.
Mister Miracle, by Tom King, Mitch Gerads, and Clayton Cowles. (DC) It's become a cliche at this point to talk about how big an impact Mister Miracle had this year, almost like talking about how adored Saga is. "Yeah, everyone loves it, we get it." Still, it has to be said, Mister Miracle was utterly superb. King & Gerads perfectly distilled, in superhero form, the anxiety that permeates America in 2018, while also paying proper tribute to the bombastic Kirby classic. It's subject matter, despite the capes, was incredibly intense. How does the universe's greatest escape artist escape a life of post-traumatic stress, on-going war and suicidal thoughts? How do we continue on when Darkseid is?
The Wild Storm by Warren Ellis, Jon Davis-Hunt, Ivan Plascencia, & Simon Bowland. (DC) No one is talking about this book which confounds me. Warren is firing on all cylinders here, and Jon Davis-Hunt matches Ellis' intricacy, sarcasm, and complexity like few artists can. To be clear, The Wild Storm is not a superhero comic. The Wild Storm is about futurism, waring intelligence agencies, and, of course, whiskey-loving aliens. It's is far from what you might expect from Jim Lee's original group of properties that helped define 1990's superhero comics, for good or ill. Warren is weaving a story that feels completely fresh and isn't retreading the territory he already covered in his now two decades-old work on some of these characters. The Wild Storm is a master class on how to tell fresh stories with old characters, and we should all be paying closer attention.
Alex Dueben:
1. The Complete Dirty Plotte by Julie Doucet. (D&Q)
2. Berlin by Jason Lutes. (D&Q)
3. The Ghost Writer by Jules Feiffer. (Norton)
4. Belonging by Nora Krug. (Scribner)
5. Flocks by L Nichols. (Secret Acres)
6. Wet Moon: Book 7, Morning Cold by Sophie Campbell. (Oni)
7. Why Art? by Eleanor Davis. (Fantagraphics)
8. The Three Escapes of Hannah Arendt by Ken Krimstein. (Bloomsbury)
9. Che: A Graphic Biography by Jon Lee Anderson and Jose Hernandez. (Penguin Press)
10. Tie: Hawkeye: Kate Bishop by Kelly Thompson, Leonardo Romero, et al. and Oh S#!t It's Kim & Kim by Magdalene Visaggio, Eva Cabrera, et al. (Marvel & Black Mask)
Toussaint Egan:
1) LAAB #0: Dark Matter by Ronald Wimberly. (Beehive Books): For an entire generation of readers, the daily syndicated newspaper represents their first introduction to comics, the ur-text from which all other forms of interest for the medium springs. Cartoonist Ronald Wimberly takes this format, the broadsheet paper, and transforms into one of the most fascinating 'books' to come out this year. A comic criticism zine that owes as much to the artistic precedent of Emory Douglas as it does to the satirical bite and wit of the German weekly Simplicissimus, LAAB #0: Dark Matter is a remarkable and confident work that taps the ideological fault-lines of mythological blackness and the cultural construction of being to extract nothing short of pure ichors of critical wisdom and possibility.
2) Yellow Negroes and Other Imaginary Creatures by Yvan Alagbé. (New York Review Comics): I first learned of French comics artist Yvan Alagbé's latest work per an endorsement from my friend and fellow Comics Journal contributor Shea Hennum and I have to say, thank God for his good taste. The black felt-tip strokes, charcoal shading and gestural contours of Alagbé's comics ache with sobriety and sensuality, ennui and righteous fury. The inner lives of the downtrodden, the marginalized, and the undocumented leap from off the page in a stark palette of black and white that otherwise bellies the depth and dimension of their scope. I am an American, with only a fledgling impression of the cultural and political intricacies of modern-day France, but Alagbé's Yellow Negroes and Other Imaginary Creatures spoke to me through words and images of such profound empathic appeal, it's almost like magic.
3) On a Sunbeam by Tillie Walden. (First Second): Words fail me in attempting to convey the full breadth and beauty of Tillie Walden's latest book, but I'll try. Set between two separate points in time, On a Sunbeam is at once a whimsical mystery of circumstances set in a surreal boarding school in outer space which gradually gives way to an endearing and intimate portrait of star-crossed love set against the backdrop of a ruthless and beautiful universe dotted with impossible labyrinthine structures and teeming with fish-shaped starships. How could a love so tenuous, so cosmically coincidental, brave such extraordinary circumstances? You'll have to read it in order to find out, but I promise you this, you'll be thankful that you did.
4) Judas by Jeff Loveness & Jakub Rebelka. (BOOM! Studios): In the private journals he kept before his death, Mark Twain once wrote, "But who prays for Satan? Who in eighteen centuries, has had the common humanity to pray for the one sinner that needed it most?" For writer Jeff Loveness and artist Jakub Rebelka, there's no sympathy for the Devil, but rather for the man whose fate was bound inextricably to that of the Christ's from the moment they first met. Judas is a harrowing and exculpatory fable of one man's dark odyssey of the soul across the penumbral plains of hell, a story that skirts precariously up to, beyond, and back acrosz the precipice of blasphemy to seize exultation and atonement on behalf of one of history's greatest "villains."
5) Ghost in the Shell: Global Neural Network by Max Gladstone, David López; Alex de Campi, Giannis Milonogiannis; Genevieve Valentine, Brent Schoonover; Brenden Fletcher & LRNZ. (Kodansha Comics): When I first read Global Neural Network in October, I called it nothing short of the most interesting installment to come out of the Ghost in the Shell series in over a decade. Two months later, I stand by that statement emphatically. Global Neural Network is a phalanx of stories that probe at under-seen corners of Masamune Shirow's cyberpunk universe, eliciting its own questions regarding technology's ever-expanding role in the mediation of human civilization. If more Western storytellers were willing to take after Global Neural Network's example, the longevity of the Ghost in the Shell franchise as a whole would be assured for years to come.
Avi Ehrlich (publisher):
Cartoonists Benji Nate and Michael Sweater getting married at SPX
2. Thee Collected Cyanide Milkshake by Liz Suburbia (Gimme Action) The comic zines making up this collection are why I give a shit about indie comics today. If you like anything that Silver Sprocket publishes, go read what inspired the better parts.
3. Silver Sprocket getting shout-outs from "big time" press like The New York Times, NPR, and The Comics Journal. This including two publications that my parents have heard of. Oh and scheming our way into having a store-front! Listening in as people tell their friends about our comics fills me with a joy I didn't know existed. Are we a "real publisher" now?
4. Indie comic community banding together on "#defend the 11."
5. I got some good toothpaste this year. Mint is bullshit, you can have any flavor to still get that clean mouth feeling without a spinning-star-kick avalanche of mint to the mouth. Almond, banana, pineapple, grape, orange, strawberry -- all better than mint.
My only warning is to avoid the clove-flavored toothpaste, which I appreciated for not being mint, but still bad and available in Seattle at Gnartoons creator James Stanton's house above the fireplace for some reason.
Daniel Elkin:
Kindling by Xia Gordon. (2dCloud)
Your Mother's Fox by Niv Sekar. (Shortbox)
Tongues #2 by Anders Nilsen. (Self-published)
Follow Me In by Katriona Chapman. (Avery Hill)
The Winner by Karl Stevens. (Retrofit/Big Planet)
Vanishing Act by Roman Muradov. (Fantagraphics)
Greenhouse by Debbie Fong. (Self-published)
How To Make A Sandwich by Vicky Leta. (Self-published)
The Lie and How We Told It by Tommi Parrish. (Fantagraphics)
Generous Bosom #3 by Conor Stechshulte. (Breakdown Press)
Kiana Endres (publisher):
On a Sunbeam, by Tille Walden, (First Second/Avery Hill/Self-published) WOW. Beautiful art with a beautiful story! I'm a sucker for teenage love stories AND space travel; Tillie Walden really made the world in this book seem very real and very important.
PP911 by Julia K. (Cold Cube Press) A searing roast of indie fuckboys and some other things she thinks about in lots of short strips. It's honestly one of my favorite things I've ever read.
Woman World by Aminder Dhaliwal. (Drawn and Quarterly) This one follows multiple women in a single community in a world where all the men died out a generation or so ago. I laughed out loud a bunch of times while reading and then make all my friends buy it immediately.
The Lie and How We Told It by Tommi Parrish. (Fantagraphics) Tommi Parrish's painted graphic novel about two friends trying to save their dying friendship. The paintings are amazing, there are two different types of paper (and a story within a story!) in the book, and it will definitely hit you right in the feelings.
Sabrina by Nick Drnaso. (Drawn and Quarterly) INCREDIBLE. This book is insane and it sort of feels less like a graphic novel and more like a regular novel. The internet makes everything worse and this book is kind of about that.
Austin English (critic, cartoonist, publisher):
Von Spatz, by Anna Haifisch. (D& Q) Haifisch's work touches on the golden age of comics past and a potential beautiful future that she already inhabits. Her work would be at home if found in a used bookstore as some faded 60s paperback by a forgotten, but perfect, gag panel artist or as a dreamed up futuristic society's version of sharp humor. Every Haifisch drawing feels like the final perfect edit of the Snoopy we never dreamed possible, and this excellent book is a great introduction for the uninitiated.
All Killer No Filler by EA Bethea. (Self-published) With this self-published zine, there's no need to do mental gymnastics imagining a publishing industry that may, someday somehow, print something transcendent. That work is here and Bethea printed it herself.
The Complete Dirty Plotte by Julie Doucet. (D&Q) The only comic that matters gets its due. Publications that do not include this tome on their best of lists are invalid.
The Weaver Festival Phenomenon by Ron Regé Jr. (Self-published) Maybe someday Ron Regé will make a bad drawing or a bad book, but it's not this one. It's easy to take an artist like this for granted, but I think the extra serving of beauty available in this book, based on a novella by Banana Yoshimoto, should be a shock to the system for even the most jaded Regé fan. The production design alone feels electric/magnetic.
The best book I haven't read all the way through yet is The Whistling Factory by Jesse McManus.
Andrew Farago, Curator, Cartoon Art Museum:
The Prince and The Dressmaker, by Jen Wang. (First Second Books)
Be Prepared, by Vera Brosgol. (First Second Books)
Woman World, by Aminder Dhaliwal. (Drawn & Quarterly)
X-Men: Grand Design, by Ed Piskor. (Marvel Comics)
All the Answers, by Michael Kupperman. (Simon & Schuster)
Jared K. Fletcher:
10. "Diss Track" by Brandon Graham. (Self-published) 2018 was a year when the #metoo movement reverberated through the comics community, just as it has through the rest of American culture. We've now seen more than a few of these familiar cycles, with a victim coming forward via social media, the outing of the perpetrator, the backlash, and the cancelled projects and appearances. It's usually capped off with an unsatisfying non-apology, but only Brandon Graham took the time to apply his cartooning skills to craft something so tone-deaf and ill-conceived as a comics "diss track" for his response to concerns raised online about his behavior within the comics community. In it he spends more than three pages taking shots at his accusers and fellow creators, diming out other backbiters, and, because he can't seem to help himself, throwing in details about his sexual exploits that add nothing to the conversation except to fill the reader with disappointment at seeing how one prominent comics creator responds to these serious issues. Particularly when he's been so outspoken against other creators for the very behavior he finds himself accused of.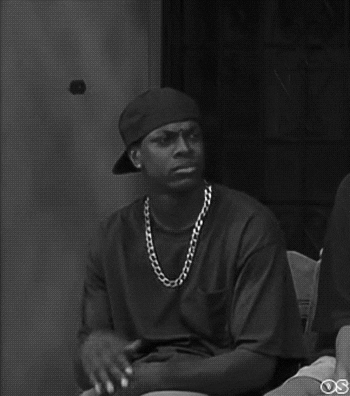 9. Alter Ego #153 edited by Roy Thomas. (Twomorrows) A moving and informative tribute to Flo Steinberg, this issue covers her early days at a fledgling Marvel Comics where she worked as a gal friday for Stan Lee, as well as the changes she saw in the company when the popularity of its comics took off. It's filled with anecdotes from Steinberg about the many freelancers she had to wrangle and the relationships she built with the creative people she crossed paths with. There's also a lot of great stuff on her own foray into publishing with Big Apple Comix and its powerhouse lineup of artists. It ends with a group of comics notables contributing funny stories, fond remembrances, and a lot of love for Fabulous Flo. This issue also reprints the famous 1971 Rolling Stone article about the Marvel Comics office and the people working there at the time, which is filled with old pictures of the bullpen, a bizarre interview with Jim Steranko, wonderful Marie Severin stories, and Stan Lee dispensing some of his finest hucksterisms. The entire issue is a fond look back at a different time for Marvel Comics and the small group of people working there. It offers a personal window into what it was like to work for Stan Lee inside of a tiny rundown midtown office overwhelmed with fan mail.
8. Barrier by Brian K. Vaughan & Marcos Martin. (Panel Syndicate, Image) Comics looooves to put barriers between the reader and the actual comic. They do it all the time, and they've even invented new methods in the digital era to frustrate interested readers and discourage new ones. You like digital comics? Not anymore -- not when you have to buy them from a different app and then load the comic into a reader and pay Amazon so they can then pay slave wages to their employees so they don't have to give Apple a cut. Apple can fuck right off and find a better way to pay for those safety nets outside their factory windows. Amazon will keep that 30% and you nerds can figure out how to work this out. God forbid it be simple. So Brian K. Vaughan and Marcos Martin are doing everything they can to make getting this book under your eyeballs as easy as possible. You want it online? Just download it from the Panel Syndicate website. Name your price. You want a physical copy? The first issue was free on Free Comic book day this year. Just the names Brian K. Vaughn and Marcos Martin next to the word FREE should be enough to get you in the door. These two are a proven peanut butter and chocolate combo of comics creators, and Barrier is another great treat from them.
7. Street Angel Goes To Juvie by Jim Rugg & Brian Maruca. (Image) Jim Rugg and Brian Maruca released two more oversized Street Angel hardcover comics in 2018. Juvie was my favorite; let's be honest, most of us enjoy a good prison tale. Rugg uses all parts of the buffalo as he covers every page from the first endpapers to the back cover with a variety of styles, storytelling techniques, and color palettes that all add up to a uniquely wonderful Jim Rugg cartooning experience. These guys have made five of these Street Angel hardcovers with Image, and it's the perfect delivery system for shorter stories coupled with Rugg's design ambitions. Street Angel has been around long enough to go through many different publishing formats, but these hardcovers read like it has achieved its perfect form.
6. Love & Rockets #5 by Los Bros Hernandez. (Fantagraphics) Any issue that advances the Maggie and Hopey saga running through this new volume of Love and Rockets should be particularly celebrated. The cover doesn't pull any punches with its disdain for the situation in which we find ourselves in 2018's America. We are all Maggie now -- insert your own personal metaphor for the crumbling shit around your aging body. Thankfully for us, Love and Rockets marches on. All the hot-button issues of race, gender, immigration, and sexuality have been running through Love and Rockets since the beginning. This current climate isn't new to the citizens of Hoppers. Love and Rockets has always been out here. Los Bros just continue to deliver cartooning of the highest caliber. These guys never fall off. So celebrate Los Bros while they continue to build on their long-running, always-growing, and thoroughly wonderful sci-fi punk luchador queer romance narratives. Don't ever take Love and Rockets for granted.
5. LAAB #0 by Ron Wimberly. (Beehive Books) Comics doesn't have a lot of real artists working in the medium. I mean artists. Not just people who can draw. Not a penciller or a cartoonist. Actual artists. People who want to use comics to talk about the important topics of race, culture, art, commerce, and politics as only they can. People who have something thoughtful and important they want to communicate to the reader using both words and pictures. The kind of people who make their own oversized newspaper and fill it with essays, interviews, and full-color reproductions of some of their best illustrations and short comics. People motivated enough to Kickstart that kind of project with a cover that screams "fuck Disney" in a year when all that most folks can do is debate the next DisneyMarvelStarWarsPixar movie on social media. People who want to leave you with something to think about. One of those rare people is Ron Wimberly. He's got some real shit he wants you to think about with LAAB, and we should be paying attention.
4. Young Frances by Hartley Lin. (Adhouse) Fans of Pope Hats can rejoice as the comic is finally collected for the first time in one volume. Now the gift of comics excellence can be spread freely as you hoard your ADHouse single issues, unwilling to lend them out for fear that you would never see them again. The book is that good. The New Yorker-style cover invites you into an anxiety-fueled millennial coming of age story about the kinds of young women who read the New Yorker. Drawn in something close to the "atomic style" of European cartoonist Yves Chaland, the clean brushwork and detailed backgrounds fill the pages with a sense of depth and strong composition that shouldn't be overlooked. These are dense pages, but they are also balanced and never feel overwhelmed with information. It's tremendously skillful cartooning on full display from Hartley Lin. The millennials finally have their own Optic Nerve. As an aging millennial myself, I've been waiting for a book like this for a while.
3. Lone Wolf and Cub Gallery Edition by Goseki Kojima & Kazuo Koike. (Dark Horse) Every comics company has come around to publishing their own version of these expensive, oversized, artist-focused hardcover collections of classic comics. I'll commend Dark Horse for not only publishing the only manga volume of this kind that I'm aware of, but also for doing it with Lone Wolf and Cub, a masterpiece of manga that deserves all the attention this new edition will bring to Goseki Kojima's masterful cartooning and rich brushwork. The original art has all been scanned in complete with margin notes, tape stains and all. Printed on a heavy paper stock, each page is accompanied by its flipped English-language reproduction on the left -- so it's spread after spread of rich Kojima art in all its brutal samurai sword-slashing glory. I like my samurai manga the same way Ol' Dirty Bastard liked it, raaaaaaw.
2. Stray Bullets: Sunshine & Roses by Dave Lapham. (Image) Dave Lapham returned to his comics magnum opus a few years ago, and since then he has been steadily grinding out some of the best crime stories in any medium. I can't understand why more people don't talk about how good this book is. My only complaint is how long it took them to start collecting this long arc into trade paperbacks. Stray Bullets is absolutely one of the best long-running crime stories that comics has to offer, and Sunshine and Roses has been another worthy addition from a veteran cartoonist doing the book he does best. Lapham puts in the work: page after page of eight-panel grids takes you through some of the best storytelling you can find in comics these days. Who else is stacking up pages like this? Month in and month out, Lapham delivers the goods. The characters and settings -- a seedy '80s Baltimore of low-level crooks, pimps, drug dealers, hustlers, monsters, liars, children, booze, guns, drugs, sex, and money -- all look and feel real. The stakes are always rising and the situation is always getting worse. The relationships are authentic and often uncomfortable. The violence is sudden and always brutal. If you like crime stories of any kind, you should be reading this comic because it has everything you're supposed to want according to your Netflix algorithm. Stray Bullets isn't in your streaming queue but if there was a just and fair God it would be.
1. Dork by Evan Dorkin. (Dark Horse) Evan Dorkin is the hilariously funny, insanely talented, neurotically self-loathing cartoonist genius behind Milk and Cheese (also reprinted this year) that comics needs now more than ever. But as funny as M&C is, for me, Dork is my favorite of all his works. Dork is a red pill for any cartoonist. Evan Dorkin will Morpheus you hard. It starts right on the opening title spread with the Monopoly riff "Get out of comics, free" card that he's so known for. Dorkin doesn't pull any punches as he eviscerates the comics industry, toxic nerd culture, music snobs, pop culture, himself, his career, and his mental health. It's all there, and it's brutal and gorgeous and honest and funny. Dorkin draws his hand off as he fills page after page with 20 panels of gag comics for the FUN strips, mixed in with the classic Fisher Price Theater stories, The Murderer Family, a few bonus Milk and Cheese pages and the Devil Puppet stories. They're all there; it's a dense book, crammed with as many words and lines Dorkin can fit onto the page. No square inch is left un-funny.
Colleen Frakes:
Draw Stronger: Self-Care For Cartoonists and Other Visual Artists by Kriota Wilberg. (Uncivilized Books) Best because it is necessary. Every artist should own a copy, or at least borrow it from the library and memorize the stretches to keep from getting a repetitive stress injury.
How the Best Hunter in the Village Met Her Death by Molly Ostertag. (Self-published) Ever been in a relationship where everything is good, except something is just off and you feel like a monster for even feeling that way? It's a metaphor. (Content warning for nudity, sexual themes, violence, and blood)
My Boyfriend Is a Bear by Pamela Ribon and Cat Farris. (Oni Press) Sometimes it's not a metaphor! Sometimes a bear is just a bear, and a reader just wants a fun, silly and totally unexpected romance comic.
To Know You're Alive by Dakota McFazden. (Self-published) As the cartoonists that I think of as part of my generation are getting older and having kids, I'm not seeing a lot of cute stories and poop jokes. It's refreshing to see them creating work about the emotional struggles of parenting, and how you balance that with the emotional struggles of a creative life.
"Being an Artist and a Mother", by Lauren Weinstein. (The New Yorker)
Erica Friedman (critic):
2018 has been a bumper-crop kind of year for English-reading manga fans. Classics we thought we'd never see translated are popping up like weeds, while innovative new manga are being licensed by a wider variety of publishers than ever before.
All four of the demographic genres (for boys, girls, women, men) of Japanese manga have seen their share of blockbusters this year. The segment of the market I refer to as "the fifth column," e.g., targeted more loosely and eclectically at anyone who might be interested is practically in gold rush phase of growth. New genres, new niches within genres are gaining ground every day.
In short, there's never been a better time to get into manga than right now. To get you started here is my Best Manga of 2018 curated specially for TCJ's readership.
Golden Kamuy, by Satoru Noda & Eiji Yasuda. (Viz) Set in the early 20th century, Golden Kamuy is the tale of a Japanese soldier and an indigenous Ainu girl searching for treasure in the Hokkaido wilderness. As Twitter manga put it, "Come for the history, stay for the food." The story provides a compelling mixture of history, anthropology, cuisine and action. Ainu girl Asirpa is a crowd favorite. The art is filled with stylistic features common to manga for adult men - smoothly drawn action, bold lines, dramatic use of light and shadow, and emotional visuals to emphasize the stark realities of war...and delicious-looking food. Golden Kamuy is clearly a crowd pleaser. Fans of history and food are in for treat with this manga.
Devilman: The Classic Collection, by Go Nagai & Zack Davidson. (Seven Seas) Published in English by Seven SeasOne of the very first magical superheroines in manga who did not require a man's assistance (and frequently excelled despite the men around her,) shape-changing android Honey Kisaragi, aka Cutey Honey, set standards for superheroines in manga for decades. Honey fights the criminal gang Panther Claw and their evil mastermind Sister Jill with the power of love and justice and spends her days as a student at Saint Jogakuen, but don't let that any of that fool you - this manga is both bizarre and extraordinarily violent. I'm a particular fan of Nagai's "creepy uncle" approach to manga. His art tends towards the grotesque and panders heavily with nudity, bondage, torture and a little light (but extremely unattractive) lesbianism This adventure tale isn't so much allegory as a 2"x 4" of heavy-handed symbolism to the back of the head and and the bodies pile up quickly.. Cutey Honey is a don't miss-classic.
Attack on Titan, by Hajime Isayama& Sheldon Drzka. (Kodansha) If you have not yet encountered the shockwave of popular culture known as Attack on Titan, you've come to the right place. This combination of zombie story and socio-political commentary blasted onto the manga scene in the late 2000s, establishing itself as a classic almost immediately. The art starts off crudely and although the Isayama's skill develops, the focus is less on the line work than the mood. Faces frequently are portrayed in suspended shock. The visible musculature of the Titans dominates every volume. With horrific violence and very little peace to break it up, this is a story of the end of humanity and the band of fighters who want to understand what happened and why before it destroys them. The story is coming to an end, which makes this a really good time to pick it up and watch as a 50-meter tall Titan slowly rears over the city walls and carefully, deliberately eats its defenders.
Sailor Moon Eternal Edition, by Naoko Takeuchi, Alethea & Athena Nibley. (Kodansha) Twenty-five years ago, Naoko Takeuchi created a story of a lazy, clumsy, crybaby of a girl who changed manga and anime forever. To celebrate this silver anniversary, Kodansha Comics is putting out a large-format version of the Japanese "perfect" edition of Takeuchi's classic, with holographic cover, color pages that have never made it into the manga since it first appeared. With original covers for this edition by Takeuchi, this is a simply gorgeous iteration of an enduring manga series. The story is a simple fight-based manga, the kind we're used to from boy's manga. Sailor Moon, along with her Sailor Guardians - each with powers bestowed by their zodiac aligned planet - meet, defeat and befriend the enemy until they face the ultimate boss. They must power up with each new threat which allows for regular upgrades to theirs costumes and merchandisable items. This fighting fantasy has endured for a quarter century because of lovable characters and enduring themes of friendship and powering up until you can love the enemy enough to defeat them.
My Solo Exchange Diary, by Kabi Nagata & Jocelyne Allen. (Seven Seas) The sequel to the blockbuster My Lesbian Experience with Loneliness is a fascinating intersection of three quickly growing manga niches: queer manga, essay manga (similar to Indie comic autobiographies) and medical manga. This autobiographical essay details a lesbian artist's difficult struggle with crushing depression, the aftermath of an eating disorder and her new-found international fame after the success of her first book, coupled with her desire for a "normal" adult life. Art in this volume is allegorical, and the three-color format becomes symbolic of the narrator's mood. The story is by turns hopeful and devastating, as Nagata reveals the ups and downs of her actual life. This is not an easy read, nor a comforting one, but it has struck a chord in millions of readers worldwide and has to be considered a groundbreaking book for manga in the west.
Battle Angel Alita, by Yukito Kishiro & Stephen Paul. (Kodansha) Sometimes a classic is actually worth the wait. In the junkheaps of Scrapyard, a scientist creates a cyborg of a young woman. Without memory, Alita seeks to discover what she can of her past, her life and her humanity, as she protects the weak and victimized. This science fiction classic is being reprinted in a gorgeous hardcover deluxe edition with color pages. Whether you've seen the movie or not, or you're a fan of the classic anime OAV, or any of the manga editions, Kishiro's tale is timeless dystopian work, with the kind of detailed art that one can get lost in for hours.
My Hero Academia by Kohei Horikoshi & Caleb D. Cook. (Viz) Izuku Midoriya has nothing to recommend him until a chance encounter with with legendary superhero All Might gives Izuku the ability to make his dream of becoming a superhero a reality. The "boy's manga" formula of competition against increasingly powerful opponents works well here, and the powers themselves encourage strategy over brute force. There's no pretense to realism in the art and it would be out of place in any case. My Hero Academia scratches the itch of superhero story and a young man's coming-of-age story for something less than literary, but still immensely satisfying.
Wotakoi, by Fujita & Jessica Sheaves. (Kodansha) Hirotaka Nifuji essentially blackmails coworker and fellow anime/manga enthusiast Narumi Momose into dating him. Unable to escape Nifuji and pretty much done with the dating scene anyway, Momose agrees. This unsavory set-up leads to what is a reasonably touching adult romance story. The tension of being "outed" as an otaku pairs nicely with the tension of being a working adult trying to date, and creates a snappy, sympathetic story. With a focus on real adult life, the art is tight and fitting for a manga that is meant to appeal to adult sensibilities, but reaches readers of all genders and ages. If fantasy leaves you cold, but the everyday mortifications and the triumph of love and life fill your ticket, this is for you.
Invitation from a Crab, By panpanya & Ko Ransom. (Denpa) Invitation From a Crab is a unique, surreal and ever-so-slightly dark tale of the paranormal that resides within an average life. The city we're familiar with has never looked so strange as it does here. And yet, everything is completely recognizable. With illustrations that combine western and eastern artistic techniques and both real and unreal scenarios, panpanya speaks to all of us, and about all of us. Originally published in an eclectic magazine with a presumed female audience, panpanya's protagonist is androgynous, the chapters building on psychological disruption and set in a world in which the unusual and inexplicable sits side by side with the average and normal. This is the perfect book for someone looking for something outside the ordinary.
Frankenstein: Junji Ito Story Collection, by Junji Ito & Jocelyne Allen. (Viz)Master of existential horror Mary Shelley's work is brought to life by master of psychological horror manga Junji Ito in this new translation of the classic story of existential crisis and the nature of humanity. This collection also includes six original stories by Ito that follow a high school student who lives in a decaying mansion connected to a haunted parallel world. Ito's art has to be experienced to be understood. His grasp of horror is unparalleled; never before has Frankenstein's monster been so sensitively portrayed nor has the terror of his existence beautifully rendered in images that match the mood of the narrative.
Marc-Oliver Frisch:
Shortbox's 2018 output, edited by Zainab Akhtar. (Shortbox) "The theme is quality," according to the Shortbox website. This captures, succinctly enough, the well-earned confidence of Akhtar's publishing enterprise. With the 2016 launch of Shortbox, Akhtar has emerged as one of comics' most exciting curators. The quarterly box of original comics, nine volumes of which have been released to date, reveals an impeccable sense of aesthetics and storytelling, and covers a wide range of styles, genres, and sensibilities. Akhtar publishes work by some of the best cartoonists alive, delivered in one of the smartest and most compelling formats in comics history. (And in case you prefer ordering individual books, Shortbox also has the world's best shipping envelopes.)
My Heroes Have Always Been Junkies & Kill or Be Killed, by Ed Brubaker & Sean Phillips. (Image) by Among the several hundred comic books Brubaker has written, there are very few bad ones, and all of those came out before he stopped doing work-for-hire gigs for DC Comics (in 2005) and Marvel (in 2013). More recently, Brubaker has been splitting his time between writing high-profile prestige-TV shows and creating, frequently with artist Sean Phillips, his own comics. The two creators, who have been collaborating for 20 years at this juncture, make one of the most thrilling writer/artist teams in U.S. genre comics, playing to each other's strengths like few other collaborators. And though he's been at this for three decades, Brubaker keeps finding new ways to twist genre expectations and wring new insight from old conventions. In 2018, Brubaker and Phillips completed the vigilante thriller Kill or Be Killed, but the standout is My Heroes Have Always Been Junkies, a finely calibrated 64-page noir drama following two addicts on the run. It's a book about co-dependency, about knowingly making poor choices and holding on to bad relationships because that seems to be the only kind that's available to you.
Beneath the Dead Oak Tree, by Emily Carroll. (Shortbox) At first glance, Carroll's Beneath the Dead Oak Tree, a violent 28-page horror poem about beautiful anthropomorphic foxes in courtship, reads like one of the Brothers Grimm's grimmer tales. But once you tune in to its rhythm, it turns into an intricate, timeless, terrifying dance of attraction and manners, of gender roles and class conflicts and existential dread, where nobody wants to be the first to bare their throat and every misstep might spell certain death. Lines and colors and words combine with musical precision in this comic, and the result is as powerful an experience as art can muster.
Why Art?, by Eleanor Davis. (Fantagraphics) Davis's 2018 release wears its heart on its sleeve: Why Art? It's one hell of a loaded question with a myriad of possible answers all of which are potentially true without being the least bit satisfying. And yet, Why Art?, originally conceived as a presentation, might be as close to that satisfying answer as we're likely to get. With a few sparse lines, some drawn and some made of prose, Davis carefully and deliberately steers us towards the enormity of the query she is pondering, then pulls the rug and blows the roof when we least expect it, and suddenly our very lives are on the line. A didactic minimalist comic about abstract notions has no business being this urgent and funny and awesome.
Hanna Gressnich. The five comics Gressnich has published in 2018 all differ wildly from each other. Gressnich's debut graphic novel Treibgut ("Jetsam") is a tour de force of colors and shapes dealing with anxiety and friendship; in the minicomic Helga, drawn in puffy blue dashes, the mind of a cleaning woman turns massive bookshelves into roaring seas; the jittery ink scratches of Like a Virgin depict the awkward reunion of three old friends at a wedding ceremony; Brautkleid ungetragen ("Bridal Dress Unworn"), an acerbically funny yellow-on-white rizo zine, captures, in smooth lines and menacing blotches, the drama of abandoned dreams; and the defiant, whimsically told "Hanno," about the eponymous elephant at the court of Pope Leo X, finds a grim yet sincere kind of hope in the fact that humanity's at times limitless potential for casual cruelty will forever be outmatched by the stoic perseverance of plain old nature. Gressnich is one of the most imaginative and eclectic new voices in German comics.
Anna Haifisch. The most inspiring comics-related event I was fortunate enough to witness in 2018 took place in late April in Saarbrücken, Germany. Comics are a hard sell here, harder still perhaps than elsewhere in the country. The weather was great, and the room in which Haifisch, Germany's best cartoonist, was about to read from her work seemed frighteningly large. But people came, and the room filled up and then filled up some more, and when Haifisch talked about her career and presented her work, the crowd hung on her every word and greeted the performance with chuckles and empathic oohs and aahs and roars of laughter and delight. It felt cathartic, like the beginning of something new. Things are changing in German comics; the old gatekeepers, incurious cowards with no taste who still dominate the country's pertinent private and public award and funding institutions, are losing their grip on the industry. Haifisch, who also runs the annual small-press comics festival The Millionaires Club in Leipzig, is at the forefront of this sea change. This year, her publications include the 12-pager "A Proud Race," the comb-bound fable The Mouse Glass, the minicomic Fuji-San, and an English-language edition of her 2015 work Von Spatz.
Prism Stalker, by Sloane Leong. (Image) Leong's Prism Stalker is different from most American science-fiction comics in that it offers a vision of the future that doesn't just involve advanced technology and run-of-the-mill dystopian cultures, but questions the very notions of technology and culture. Likewise, it's a story not so much about perceptions that are deceiving, but about the deceptive nature of the very concept of perception. Leong depicts a world in which bodies shift shape effortlessly when minds will it and the borders between conventional notions of "technology," "biology" and "culture" have long since been ground to dust. Prism Stalker is also different from most American science-fiction comics in that the art, and the color in particular, gets to do the heavy lifting when it comes to the telling of the story. The result is one of the most refreshing genre comics I've read in a while.
I Hate You, You Just Don't Know It Yet. (Rotopol) Nadine Redlich. In-between the static images of Redlich's I Hate You, You Just Don't Know It Yet, an abstract presentation-style comic told in full-page images made up of sparse red lines and words, it's not characters doing stuff that we have to fill in when we read it, but the shifting and changing of the lies we tell ourselves to be able to have relationships. Redlich manipulates to great effect the mantras ("I love seeing the world through your eyes") and similes ("Our love is like a beautiful vase") we use to pin down, and make sense of, our romantic relationships as they rub against the growing resistance of reality. At first these notions kind of work, even though, having been through this before, we suspect there might be something not quite right with them. And sure enough, they eventually lose their power like totems of a faith we no longer share—until we start using them all over again. It's a funny comic.
Olivia Vieweg. I wrote at length about Vieweg and her latest graphic novel Endzeit back in April. A manga-influenced book about two women stranded in the no man's land (as in: there happen to be no men in this land) between two cities in the wake of a zombie apocalypse, Endzeit is easily the best German genre comic of the year. It's also significant for other reasons, because Vieweg has been able to emancipate herself from the tired notions of literariness and seriousness that many of her peers still think they have to heed if they want to make a living in German comics, and from the structures—public funding, publishing contracts, media coverage, awards—that hinge on those notions retaining their clout. If there is a bright future for German comics, it will require work that's not just Serious and Important, but also visceral and popular and entertaining. Vieweg is one of a handful of German cartoonists whose work suggests that such a future might not be entirely out of the question.
Poochytown, by Jim Woodring. (Fantagraphics) One of the less fathomable facts of existence in this mortal plane is that Woodring has been doing the work of his career with the graphic novels he's published starting with Weathercraft in 2010, yet does not have one single Eisner Award to his name. Poochytown, the fourth book in the series, once again gets Woodring's not-quite-funny-animal character Frank in trouble after stuff happens and Frank, as always, can't help being relentlessly curious about it. It's this constant and unapologetic curiosity that drives Woodring's wordless Frank stories, and I can't think of any other cartoonist who is this good at communicating that curiosity and passing it on to the reader. "It's easier to read than it is not to," Matt Seneca writes in his review, and there really is no better way to put it.
Shaenon Garrity:
1. Girl Town by Carolyn Nowak. (Top Shelf) My favorite book of the year. This collection of magical short stories about young women so smart they'll cut themselves, in vividly imagined fantasy and science fiction settings, establishes Nowak as a major emerging talent.
2. On a Sunbeam by Tillie Walden. (First Second) Each new book by Walden does the impossible and exceeds the previous one. This is at once a sweeping, decade-spanning science fiction saga, an intimate story of love and friendship, and just plain lovely to look at.
3. Nancy by Olivia Jaimes. (GoComics/United Feature Syndicate) The pseudonymous Olivia Jaimes updates the reality-transcending extreme formalism of Ernie Bushmiller's original strip and transmutes it into self-aware post-post-modernist snark. But I'll leave the analysis to the authors of How to Read Nancy and just retweet SLUGGO IS LIT memes.
4. The Prince and the Dressmaker by Jen Wang. (First Second) Wang's luminous historical fantasy about a cross-dressing prince and the gifted girl who dresses him is Exhibit A in an argument for First Second as the best comics publisher today.
5. Be Prepared by Vera Brosgol. (First Second) And Brosgol's warmly witty autobiographical story about an awkward Russian-American girl learning to navigate an all-American summer camp is Exhibit B.
6. From Lone Mountain by John Porcellino. (Drawn & Quarterly) Each new collection of Porcellino's venerable minicomic, which started as a very '90s autobio zine and has evolved into a minimalist masterpiece, is cause for celebration. But, you know, a quiet Zen celebration where you stare at a sidewalk crack or something.
7. Devilman by Go Nagai. (Seven Seas Entertainment) Seven Seas is in the midst of publishing some of the untranslated classics of manga. Go Nagai's outlandish, outrageous, gleefully id-driven action/horror epic is one of the most exciting releases.
8. Coyote Doggirl by Lisa Hanawalt. (Drawn & Quarterly) Hanawalt's first graphic novel-length work is a cockeyed Western thrumming with her sharp sense of humor and glowing with genuine love of the setting (especially the horses).
9. Meal by Blue Delliquanti and Soleil Ho. (Iron Circus) Iron Circus is the future of comics, or one of the futures: a Kickstarter-driven publisher that crowdfunds diverse and surprising titles. This upbeat, manga-influenced cooking manga about entomophagy (that's eating insects) is among the standouts.
10. Dead Dead Demon's DeDeDeDeDestruction by Inio Asano. (Viz Media) Asano is so consistently good it's almost unfair. Dead Dead Demon follows the mundane routine of a schoolgirl living in Tokyo during an alien invasion, and it boasts Asano's usual smart, bleakly witty storytelling and intensely detailed art.
Tim Hamilton:
Phil Hartman died too soon. Werner Herzog DIDN'T DIE AT ALL.
This is not a list. Not doing a "top ten" as such. I'm Just going to tell a story. This story weaves from the good, Nay, GREAT feeling of that first time your Uncle gives you a taste of his Budweiser, to that shocking plot twist feeling when we find out our favorite character in that 15 episode true crime documentary on Netflix has been replaced by Jon Lovitz.
How messed up was 2018? So messed up I was going to start right off by giving my thoughts on the collected White Boy comic strip by Garrett Price that I'm always looking at. Then I realized that book was published almost two years ago! Back when we were rocking to 3 Doors Down at the Trump Inauguration. Check White Boy out though! It's evergreen!
Got kids? Witch Boy is not a book aimed at old people like me. My generation was scarred by witchcraft while playing Dungeons & Dragons when we should have been enjoying that wholesome Amos 'N Andy television show. Witch Boy is a middle grade book that could also be for the younger, YA reader. I remember Molly from her web comic days and it's nice to see her have this level of success! It's a solid book with a good story, and a bit of a message in there to corrupt your kids! In fact, the sequel is already out!
Yellow Negroes. That was this past year right? Jesus, I'll have to read that again! I think I read through it twice. The art is so wonderfully off kilter, almost abstract and ready to fly apart in some places. The story is something to slowly take in and reminds you that you need to read a bit more about the racial and military history of other countries. You know all about how America's fucked, check out what other countries are up to. The world is a fun place!
Autobio? Not my favorite genre, but this year I read two! Here are my quick takes: Like Yellow Negroes, Liana Finck's Passing for Human also utilizes art that seems ready to fly apart, although with more of a charming fantasy type quality. Liana's fairy tale trappings unravel the real internal struggles of her family and her own journey as she tries to understand life and how to experience it. I will read through this again as it's layered with ideas and metaphor.
Michael Kupperman's All The Answers tells of Kupperman's attempt to decode how his father's time as a celebrity child on early television quiz shows affected his life. One of the earliest kids to be used and chewed up by the new medium of television celebrity, Joel Kupperman's life reads like a mysterious dream that silently ate away part of his soul. I read this in one sitting, receiving and sending text messages only twice.
Must we speak of Batman? I guess so as this was the year that we got a "mature" Batman story that seemed to advertise the "mature" fact that his penis would smack us in the face. I'm not upset that you or your Mom saw Batman's penis, I mean, we've all watched The Piano at least once with our mother and thought, "How awkward… we should have put that Watchmen DVD in the player!" Yes, there was a penis in Watchmen back when I read that book 60 years ago. It was not part of the advertising and it wasn't really a big deal other than, "Oh, Dr. Manhattan has evolved beyond the need to put on a skintight leotard and leather boots."
If you want naked comic characters fighting each other, check out Jason Shiga's Demon books. I could have read all four of those in one sitting, but book four wasn't out when I finished book three. Did book four come out in 2018? I'll say it did. I'm tired of googling things.
Bloodstrike by Michel Fiffe! I read this only because I'm a fan of his Copra series. I have no sentimental feelings for any Image comics of the 90's, as I was not reading them when they came out. Back then I was rocking to that new Red Hot Chili Pepper band with the girls at the ice cream social. The first issue was a bit detailed in the history of all the characters and I admit to wondering if I would be into the rest of the mini series. Issue two and three changed things up a bit and hooked me with more of a mystery-intrigue vibe. V-8 meter at 99%!
Automa, which I buy through Chuck Forsman's Patreon, is a story in progress. Like most of his work, it has the feeling of moving forward as if off the top of his head without obvious hints as to where plot threads will end up. Which is how I like it. Watching the End of The F-cking World television series, I was happy to see it executed quite nicely. Except maybe for the fact that it looks like it could have a second season. I'm always wary of second seasons when the story seems to have come to a proper end in season one. Take, Life With Lucy for example! We only needed eight episodes of that action.
Speaking of second seasons, sad that Netflix cancelled those 13-hour Daredevil stories? Don't worry; Disney paid a butt load of money for those Marvel and Star Wars properties. We're going to be seeing a lot of those characters on the big screen, the little screen, in your dreams and basically for the rest of our lives! Just get used to it. Werner Herzog is even jumping on that Lightsaber action. He realized he's about 30 years too late to go through with that plot to kill Klaus Kinski and has decided to just relax and go with the flow.
Sammy Harkham:
Thimble Theatre and the Pre-Popeye Comics of E.C. Segar by Segar and Maresca. (Sundays Press)
Love That Bunch by Kominsky-Crumb. (D&Q)
Sabrina by Nick Drnaso. (D&Q)
Prison Pit 6 by Johnny Ryan. (Fantagraphics)
Complete Dirty Plotte by Julie Doucet. (D&Q)
"The Third Remedy" by Chester Brown. (Self-published)
"Ditkoesque" by Daniel Clowes.
Poochytown by Jim Woodring. (Fantagraphics)
A Bubble by Geneviève Castrée. (D&Q)
Parallel Lives by Schrauwen. (Fantagraphics)
"Frank Lopez" (from Love and Rockets #6) by Jaime Hernandez. (Fantagraphics)
"If... Then... The Game" from Tales of the Mysterious Traveler no. 27 by Steve Ditko. (Self-published)
M.S. Harkness:
Angloid by Alex Graham. (Kilgore)
Parallel Lives by Olivier Schrauwen. (Fantagraphics)
Ski Mask Jerry Vol. 2 by C. Haack. (Self-published)
Dying of Thirst by Jon Mastantuono. (Drawdoer Comics)
Secret Prison 8: Glut edited by Ian Harker. (Secret Prison)
Charles Hatfield:
My gosh, what a year for comics it has been. Sticking strictly to new English-language comics in print (an arbitrary stipulation), the following list of a dozen captures some of what I found so delightful about comics this year. More selections (and further commentary) can be found at my KinderComics blog.
The Prince and the Dressmaker, Jen Wang (First Second) A sumptuous fairy tale of crossdressing and dressmaking, of gender nonconformity and romance, rendered with grace and emotional acuity by a topnotch cartoonist. Wang's pages are beautiful evocations of feeling, flushed with desire.
The Dragon Slayer, Jaime Hernandez (TOON Books) Folkloric absurdism flawlessly adapted into charming miniatures by the masterful Xaime. One hell of a curatorial effort by TOON's Françoise Mouly, I'm supposing, but also a showcase for Xaime's lived-in storytelling sense and classic cartooning. You can see the John Stanley percolating in these comics—and much more. One problem: I want another volume, and I want it now.

On a Sunbeam, Tillie Walden (First Second) Queer school romance meets far-out space opera in a fearlessly imagined universe defined by Walden's uncanny light touch. The romantic pair at the center are worth rooting for, but so is their crew of friends: a great cast. By turns tender and breathlessly suspenseful, this is an intimate epic. It started as a webcomic, and can still be read online, but it's great as a book.
Flocks, L. Nichols (Secret Acres) A memoir about growing up queer among fundamentalists, and a meditation on how our identities come from the communities, or flocks, around us (though we may contest or even reject their terms). Visually inventive, with a graphic language like no one else's, and a triumph of love over resentment.
From Lone Mountain, John Porcellino (Drawn and Quarterly) What can I say? Seven years' worth of John P's indispensable King-Cat, gathered into one treasury of love, loss, and epiphanous encounters with the wide world. Zen-spare and lovely, and almost as distilled as cartooning can get – but, always, always, sounding great depths. Over the past handful of years I've come to love King-Cat as much as anything in print.
Love & Rockets #4-6, Los Bros Hernandez (Fantagraphics) I bow to Los Bros; they remain great. This year they were particularly great, and knocked me for a loop.
Frontier #17, Lauren Weinstein (Youth in Decline) "Mother's Walk": a memoir of childbearing and birthing. Free and frank, and beautifully rendered in pages that break all sorts of rules. Raw, physical, evocative work, recalling the hard work of birthing itself, and gloriously, often tenderly, sometimes comically, unguarded. Weinstein has a genius for remembering through comics. More, please!
Tongues #2, Anders Nilsen (No Miracles Press) Nilsen's epic-by-parts continues, an interweaving of mythic stories that all belong together but whose connections haven't yet been made clear. Dizzying, fantastical, a bit scary—elegant too, with some of the sharpest drawing and design work in today's comics. Some of Nilsen's pages are so startling that I find myself breathing out expletives as I read through.
Young Frances, Hartley Lin (AdHouse) Measured, deliberate alt-comix in a vein influenced by Clowes and Chester Brown (Huizenga too?), but distinctive and original, sharply written, and full of piercing details (a thousand subtleties, in fact). A true novel, this is a layered story of surviving in the corporate world, of feckless roommates who are also treasured friends, and of fighting with, or against, yourself. Funny and confounding—haunting too. I love reading the dialogue in this book out loud (but I'm so glad I don't work where Frances works).
Girl Town, Carolyn Novak (Top Shelf) A breakthrough collection of stories supercharged with desire and unspoken, often conflicted, feelings. Wonderful drawing and pacing; slippery, sometimes elusive endings. Proof positive that comics can be narratively "unresolved" and "ambiguous" while also being lively, generous, and clear. My god, can Novak cartoon.
Poochytown, Jim Woodring (Fantagraphics) Woodring's latest "Frank" book is once again alarming, baffling, goofy, cruel, funny, and transporting—and mesmerizing to the eye and mind. I read this in one fevered sitting in a coffee shop, right next door to the comic shop where I bought it. I reread it in that same sitting. Cuteness has never been more bothersome.
Why Art?, Eleanor Davis (Fantagraphics) What is the value of art, and what do we expect of art when the world turns to shit? This is a timely, funny, ultimately breathtaking fable. Once again, Davis starts with prickly satire but then shifts into humane sympathy, engaging her satiric targets compassionately and thus complicating or overturning everything I expected. And the book is splendidly designed, in an intimate format that can barely fit in the images yet works perfectly. I know Davis is brilliant—how is that she can keep on delivering such stunning surprises?
Alex Hoffman:
I tend to avoid talking about what books I think were the "best" of any given year, because that's a level of subjectivity and more importantly, a level of finality that I'm not comfortable with. Any given comics critic, even with the best support and access to work, could probably only manage to read 5-10% of all the major book releases in a given year, and even that number might be generous. That critic's exposure to comics as a whole gets substantially lower when you consider all the various ways creators are making comics in 2018. You are just as likely to find comics on your Instagram feed as you are your local bookstore. That's encouraging for the health and growth of the medium, but it also makes this exercise feel like a bunch of hand waving.
With that in mind, there were books published in 2018 that I found transporting. These comics made you exist in their world, made you play by their rules. As contributors to The Comics Journal round up the most notable comics published in 2018, I wanted to focus on those works rather than be prescriptive about what was "best."
Grip, by Lale Westvind. (Perfectly Acceptable)
Dognurse, by Margot Ferrick. (Perfectly Acceptable)
Frontier #17 - Mother's Walk, by Lauren Weinstein. (Youth In Decline)
Outside with the Cuties, by Mariana Pita. (O Panda Gordo & Chili Com Carne)
The Weaver Festival Phenomenon, by Ron Rege.
The Lie and How We Told It, by Tommi Parrish. (Fantagraphics)
Skin to Skin, by Jia Sung. (Ley Lines)
7songs, by HaeJin Park. (Perfectly Acceptable)
Prism Stalker vol. 1, by Sloane Leong. (Image)
Soft X-Ray Mindhunters, by A. Degen. (Koyama)
Sarah Horrocks (critic, cartoonist):
10. Haikyu! By Haruichi Furudate (Viz)
9. An Invitation from a Crab by Panpanya (Denpa)
8. Die Laughing by Andre Franquin (Fantagraphics)
7. Happiness by Shuzo Oshimi (Kodansha Comics)
6. Inside Mari by Shuzo Oshimi (Denpa)
5. Devilman by Go Nagai (Seven Seas Entertainment)
4. Soft X-Ray / Mindhunters by A. Degen (Koyama)
3. Mort Cinder by Hector Oesterheld and Alberto Breccia (Fantagraphics)
2. Mobile Suit Gundam: Thunderbolt by Yasuo Ohtagaki (Viz)
1. Abara: The Complete Deluxe Edition by Tsutomu Nihei (Viz)
Joe Infurnari:
I'm not going to go on about just how bad 2018 was. When I see people complain online, I can't help but think of how much worse it must have been for so many others so obviously less fortunate. With that in mind, I think we all sought out ways to understand or cope with whatever realities we were grappling with this year. In my case, I read a lot of nonfiction to help with my understanding of the world at present, but I also explored some truly beautiful and thoughtful comics to help in other ways.
For pure visual pleasure, I sought out the Dark Horse Moebius reprints of the Inside Moebius series. Compared to Edena, these are less polished but more personal and philosophical. I turned to these books often and I think it was just to vicariously feel the wind in my hair as I tag along to catch a glimpse of the furthest reaches of imagination. Still the best there is.
Another great book from this past year was the Rizzoli art book, Black Panther: The Revolutionary Art of Emory Douglas. Just as we are inclined to look back at these lists to take a sampling of where we were and what we were reading, this book is a valuable glimpse into where America was during the tumultuous '60s and '70s. It's startling to see the ferocity of expression and the clarity of vision on display here. When you consider what he fought for decades ago and the present state of affairs, it makes you wonder where this rage and defiance is today? For Mr. Douglas, he might have felt compelled to address the realities of his life and the injustices he faced. For us, it seems that too many comics that came out this year were decidedly against allowing the world into their art. This book is a powerful testament to creating art that comes into the world with the goal of transforming it for the greater good.
Blackbird Days by Manuele Fior was another highlight from this year. I've been a fan of his art since I found a copy of Cinq Mille Kilometres par Second while in Italy a few years ago. Seeing this collection come out from Fantagraphics was a nice surprise. It's gorgeously illustrated throughout, with each of its short stories showing off the breadth of Fior's abilities as a storyteller and artist.
It was great to pick up Brandon Graham's Royal Boiler art book from Image Comics this year. I'm aware of some personal issues that came up for him, but I don't have any comment on the subject because it's none of my business. I love his work and, until it makes me feel uncomfortable in sharing inappropriate or illegal fantasies, I'm on board for exploring some of his other output. The real gold for me were the 10 pages of "Comics Lovers", which are exemplary of the unique language of comics that go mostly unused in mainstream titles. Comics writers need to pore over those pages if they ever want to make something that takes advantage of this medium's unique powers, and not just use their comics as bland pitch documents for tv shows.
Alberto Breccia is a comics art god. Mort Cinder from Fantagraphics is one of only a few English translations of his work but his entire body of work is challenging and worth looking at. Collage, ink resist drawings, scratching, transfers, it's all there and it's glorious. Comics, if done well, should allow for the purely abstract to not only express what is incommunicable with words, but to show what may be otherwise incomprehensible to the mind.
I would be remiss if I didn't mention RAID.ONE by my studio mates at Raid Studios here in Canada. This self-published anthology is really uniformly good, while also showing the great diversity of talent and vision coming out of our small corner of Toronto, Ontario. Fans of mainstream giants like Frances Manapul, Ramon K Perez, and Tonci Zonjic get a unique opportunity to see what these guys do when given a bigger playground. I'm honored and humbled to be a part of their collective.
Any time another Lorenzo Mattotti book comes out, I'm going to probably be a little antsy until I get a copy in my hands. Garlandia by Mattotti and Kramsky from Fantagraphics is a real delight. Those seeking escapism can find it simply by scanning over the gorgeously rendered floating creatures, undulating curves of landscape and energy. Reading it is engrossing, transformative, mythic and a sumptuous world to run to on days when maybe the weather and/or the news are a bit bleak.
I happened to see a small sampling of pages from Escaping Wars and Waves: Encounters with Syrian Refugees by Olivier Kugler (The Pennsylvania State University Press) on Twitter a few months ago. They blew me away and opened up to me new ways of telling stories and capturing the multiplicity of moments that make up 'now'. Each page is a variety of viewpoints and angles on incidental and character detail, held in a latticework of setting and narrative information to create an immersive and lively condensation of time into two dimensions. This book technically came out in 2017, but it's still relevant today. This is real comics journalism focused on telling the stories of those without a voice in our media. Kugler avoids including himself and his feelings about the subjects; choosing to focus on the refugees themselves. It would be easy to see a treatment of this material that had to include the author and their experience of others' suffering, but this book gets it right. To read these stories is to catch a glimpse into the complex lives of real people swept up in a larger global event. It does something our 'news' fails to do on a regular basis—tell the stories relevant to us all from the perspective of 'average' people. If mainstream journalism expressed some of the humanity and beauty as is contained in this book, we might be on the road to a better world.
Dana Jennings:
First, I was really pleased by Drawn & Quarterly's beautiful reprint projects Love That Bunch by Aline Crumb-Kominsky and Dirty Plotte: The Complete Julie Doucet. Both collections are crucial in terms of gender diversity. But more importantly, they re-present for 21st-century readers two 20th-century cartoonists whose work crackles with fierce energy as they serve up idiosyncratic voices and visions. Too many indie comics are timid by comparison.
Which brings me to my biggest disappointment of the year: Sabrina by Nick Drnaso, also from Drawn & Quarterly. Yes, it's well-drawn. Yes, it's well-written. Yes, it's well-built. But I can't find a pulse. For me, Sabrina is an exquisite corpse – despite what the Man Booker committee and the hype machine say.
Noah Van Sciver continues to impress me, and this year we were granted three books by him: One Dirty Tree (Uncivilized Books), a boyhood memoir; Fante Bukowski Three: A Perfect Failure (Fantagraphics), the continuing misadventures of our favorite talentless litterateur; and Constant Companion (Fantagraphics), excavations from Van Sciver's sketchbooks. Van Sciver marries good writing with winning drawings, and I look forward to where he goes next.
As for the virulent drivel oozling from the empty skulls of the Mindless Ones – you know, the comic book mainstream – I am enjoying the indie-ish comics that Brian Michael Bendis is making for DC: Scarlet, Pearl and Cover. The writing is smart, the drawing sharp and distinctive without a scent of Neal Adams clones or manga-nese. They remind a bit of why I got myself shackled to the spin-rack at Westville Market way back in 1967.
Kim Jooha:
These are 11 of the best North American comics of 2018 by great but underappreciated artists who need to be published and distributed widely and who have enough material for a beautiful collection or a "graphic novel". i.e., This is a personal plea for bigger publishers. I call them "great" because they all invented their own form or language of comics.
(I did not include great Chloe Perkis, G.W. Duncanson, and Walker Tate because they have been published in anthologies by larger publishers such as Best American Comics or NOW but you should check them out.)
Peggy by Nick Norman. Norman is one of the best comics artists working today. What I love most about Norman's work is his innovative approach to space-time in both signified and signifier, but his stories are amazingly fresh, creative, and contemporary too.
Season of the Butterfly by Kendra Yee. How do you distinguish "good" among the sea of supposedly bad, de-skilled art? Yee's work exemplifies the best: singular style, non-sequence, humor, (non) narrative, heta-uma, and ugly-cuteness all come together in the right place at the right time, unexpectedly.
She Came From Above, by Emily Schulert. I love Schulert so much that I don't want anybody else to know about her. The way Schulert represents and expresses is entirely new. Every page is like nothing you've never seen before.
Total Monsoon, by Sarah Welch. Reading it, I felt like I was living in Houston, riding its public transportations, and fighting with its dampness with my friends. Welch transforms physical humidity to emotional freshness with alluring green pages.
Soft Fascinations, by Alyssa Berg. Berg has been showing the potential of the gridded page and the texture of comics like no other. I have been a fan of Berg's work for years, and this is my favourite of hers.
Journal of Smack 5, Andrea Lukic. All of sudden, several young and creative comics artists are coming up in Vancouver. You may know ddoogg collective. You should know Lukic. Lukic makes most enigmatic and intriguing comics in the WORLD.
Tremble Source, byDaylen Seu. Seu's works are of course stunning, and nothing like you've ever seen. But as a someone who's interested in comics form, I want to emphasize that they also question about the meanings and narratives of image, sign, and comics.

All Killer No Filler, by EA Bethea. If you are interested in comics at all, you should read Bethea's work. We need to discuss more on the relationship between words and images and comics. Bethea's works are something more than poetry, prose, or words with pictures.
Collaboration & Lotta Lipp, by August Lipp. Lipp is one of the funniest in the comics, but don't let his humour hide his amazing formal understanding and exploration of comics.
Everly, Diary Comics, & Basket Song Missing Blabber, by Angela Fanche. Fanche's unique way of representing space-time, thoughts, and emotions is presented incredibly naturally that it reads like it has been this way forever. Her works are like magic.
Father, by Gabriel Howell. Howell makes the rawest, most visceral comics. I did not know the power of the space between irregular lines before reading Howell's comics.
Tom Kaczynski:
Young Frances by Hartley Lin. (Adhouse) Hartley Lin created a stunning graphic novel. The cartooning is flawless, with incredible attention to detail. The story is about Frances, a young legal clerk pulled into the orbit of the menacingly charismatic executive Castonguay. It has some familiar beats about trying to hold on to an authentic self without getting lost in a messy corporate world of petty power struggles. But the execution elevates the story. Hartley's precise drawings, his framing, sly references (Castonguay as Daddy Warbucks), surreal touches, and great propulsive editing kept things alive and a pleasure to read.
Brat by Michael DeForge. (Koyama) Brat contains the word art. One way to read DeForge's Brat is to substitute Art for Brat; art performance for prank; critical cynicism for temper tantrum; artistic calling for juvenile delinquency. Brats are artists. Our titular brat, Ms. D, is an juvenile delinquent/artist struggling with relevance. Once the hero of all brats, Ms. D finds herself older, and no longer a 'juvenile'. Is she still relevant? Ms. D embarks on a new project, that, at first glance, appears as a mysterious terrorist plot. Finally, her big performance turns the audience, an entire town, everyone, to become brats! The entire population of the city loses it's collective mind. The results are at first predictable: graffiti, property damage, zoo animals on the loose, and at least one death (the Mayor gets eaten by a lion). But then, the loss of collective control produces a kind of utopia. In the aftermath, the town rids itself of instruments of control that turned out to be unnecessary. Banks and police? No longer necessary. Hunger? Gone. These things were just accrued, stratified historical layers of a society weighing us down. Once you release the brat, it all falls away. We don't need these things. What happens day after brat Armageddon? DeForge alludes to it. But things don't seem to have changed much. Our hero remains rich, so even if some banks are gone, wealth remains. The world didn't change all that much. Her former intern, Citrus, is now a star delinquent. Delinquency still exists. Maybe we need a bigger temper tantrum? Or the more things change, the more they remain the same.
Blammo by Noah Van Sciver. (Kilgore) No one does the one-artist anthology like Noah Van Sciver. Blammo is the heir of the '80-'90s single-artist anthology comics like Eightball, Optic Nerve, or Dirty Plotte. Every issue fills me with joy and nostalgic pangs for that time.
Tinderella MS Harkness. (Kilgore) MS Harkness has emerged as a vital member of the Minneapolis comics scene. Her incredible work ethic has already yielded many mini-comics and her first graphic novel, Tinderella. Self-deprecating, self-abasing, fearless and fun, there are few books out the like it. It's not a perfect book by any means, but it's a promising foreshadowing of thing to come.
Sabrina by Nick Drnaso. (Drawn & Quarterly) I didn't know what to think of first when I to started read Sabrina. I was repelled by its quiet abandon, its cold artwork, and its meandering repetitions. But halfway through, something flipped in my brain. I did a 180 and absolutely fell for this book. It reminded me of Tom McCarthy's Remainder. Both books revolve around damaged characters trying to recapture something utterly lost and unrecoverable. It's an impossible task. We're placed in an uncomfortable voyeuristic position - watching the characters grasp at memories and fragments as they slowly evaporate – and we can't look away.
Passing for Human by Liana Finck. (Random House) I was already a fan on Liana's Instagram feed and her New Yorker cartoons. Passing for Human is beautifully told, via a series of re-starting narratives. One thing that stood out is Liana's drawing ability. Her drawing style is raw and resembles doodles, but she is fearless and can draw anything with it. A complete world emerges: tiny houses, animals, humans and their lost shadows. Mythical, magical, and absorbing.
The Complete Julie Doucet by Julie Doucet. (Drawn & Quarterly) While working on Sweet Little Cunt: The Graphic Work of Julie Doucet with Anne Elizabeth Moore, I re-immersed myself in Julie Doucet's comics of the '80s and '90s. It was another reminder of the incredible versatility of the one-artist anthology format. It enabled the artist to experiment, take detours, and continue on a primary narrative at the same time, while producing regular work, on a (somewhat) regular schedule. Julie filled every page of Dirty Plotte with incredible one-page bizarre experiments, ongoing stories (My New York Diary), and small one-off masterpieces of short comics. It's really great D&Q brought the work back into print.
Older Comics read in 2018:
Anti-Gone by Connor Williamsun. (Koyama) It took me a while to finally read this book. It was very much hyped after it's release last year. When something is hyped, I tend to tune it out. I'm glad I finally read it. Connor's minimalist cartooning is the perfect match for the absurd vacuous characters literally floating around a dystopic post-apocalyptic world. It hits close to home. We are these characters. We are empty beings, getting stoned, floating easy as the world burns. Beautifully executed. Near perfect graphic novel.
Arsene Schrauwen by Olivier Schrauwen. (Fantagraphics) Olivier Schrawen has an incredible ability for the absurd. Arsene, ostensibly a Schrauwen ancestor - gets involved in an absurd folly - a Utopian city in the middle of a tropical jungle. The book comes with explicit instructions to pause reading between certain chapters: a week, two weeks. I followed the directions to the letter, and I must say it enhanced the reading enormously. By the time I'd return to read the next chapter, the previous chapter had receded in my mind, like a dream. It perfectly suited the book. When Arsene and crew reach the jungle site of the utopian city, the absurd world had wormed itself into my unconscious, providing the perfect imaginative fuel for the finale to come.
Eddy Current by Ted McKeever. (IDW) I wrote about Eddy Current in my column. It remains one of the best comics I read this year.
Ed Kanerva:
5 Favorite Comics Things of 2018
1. The groundswell of activism in the comics community particularly regarding human and labour rights.
2. The 2018 Ignatz Awards Ceremony.
3. Nakai Sensei and King Reina drawn in the style of Keisuke Itagaki's Grappler Baki.
4. John P. winning CXC's Transformative Work Award.
5. Nancy by Olivia Jaimes. (GoComics/United Feature Syndicate)
Robert Kirby:
I feel like I missed a whole lot of talked-about/significant comics this year, but here are ten titles—in no particular order—I really enjoyed. PS yes some of these titles are by pals but they are good books despite that fact:
Love That Bunch by Aline Kominsky-Crumb. (D&Q)
Chlorine Gardens by Keiler Roberts. (Koyama)
Flayed Corpse and Other Stories by Josh Simmons and Friends. (Fantagraphics)
Little Stranger by Edie Fake. (Secret Acres)
The Lie and How We Told It by Tommi Parrish. (Fantagraphics)
Parallel Lives by Olivier Schrauwen. (Fantagraphics)
Losing the Girl Book One by MariNaomi. (Lerner)
All the Sad Songs by Summer Pierre. (Retrofit)
The Complete Badly Drawn Comics by Martha Keavney
Ghost Stories by Whit Taylor. (Rosarium)
Bonus entries!
Fave zine single issue: Black Tea #5 by Jason Martin
Fave minicomic single issue: UNIQLO Superman by Yan Cong (Mini-Kuš! #74)
Great Series: Ley Lines
Two fab stand-alone webcomic features I'm still thinking about:
Normel Person "Mothers, Artists Capitalism" by Lauren Weinstein (on Popula.com)
"When the Menopause Carnival Comes to Town" by Mimi Pond (on Topic)
Dan Kois:
Berlin, by Jason Lutes. (D&Q)
Dirty Plotte: The Complete Julie Doucet, by Julie Doucet. (D&Q)
Girl Town, by Carolyn Nowak. (Top Shelf)
I Am Young, by M. Dean. (Fantagraphics)
My Boyfriend Is a Bear, by Pamela Ribon & Cat Farris. (Oni)
Onibi, by Atelier Sento. (Tuttle)
Pizzeria Kamikaze, by Etgar Keret & Asaf Tanuka. (Archaia)
Shit Is Real, by Aisha Franz. (D&Q)
Viewotron No. 1, by Sam Sharpe & Peach Goodrich. (AdHouse)
Young Frances, by Hartley Lin. (AdHouse)
Top series I'll continue to read in 2019:
Maneaters, by Chelsea Cain, Kate Niemczyk & Rachel Rosenberg. (Image)
Top purchase of the year from a manga store in Paris:
À L'Intérieur des Yokai, by Shigeru Mizuki. (Éditions Cornèllius)
Top minis bought by my daughter at SPX:
Ghost Stories, by Whit Taylor. (especially "Wallpaper")
Victor Martins: Hey, I don't mean to be condescending or anything, but we're friends, you don't have to be afraid of me
I Am the Best at Drawing Totoro, by Maki Naro.
Magical Beatdown Vol. 2, by Jenn Woodall.
Morsel, by James Stanton.
Simpo + Clean, by Kate Leth.
The Box We Sit On, by Richie Pope
Top comic-book movie: The Death of Stalin
Sloane Leong:
Favorite Comics:
Dog Nurse, by Margot Ferrick
My Hero Academia, by Kōhei Horikoshi
Battle Angel Deluxe editions, by Yukito Kishiro
Happiness, by Shūzō Oshimi
Beneath the Dead Oak Tree, by Emily Carroll
Did You See Me?, by Sophia Foster-Dimino
Soft X-Ray/Mindhunters, by A. Degen. (Koyama)
Dark Angel of Darkness, by Al Gofa. (Peow)
Yellow Negroes and Other Imaginary Creatures, by Yvan Alagbé. (NYRC)
The Sunshine, by Gabrielle Bell.
Snotgirl, by Leslie Hung & Bryan Lee O'Malley. (Image)
Young Frances, by Hartley Lin (AdHouse)
Favorite Cartoonists:
Kris Mukai
Carta monir
Brady Evans
Freddy Carassco
Cynthia Alfonso
Diigii Daguna
Margot Ferrick
Garrett Young
Notable:
I Am A Hero
An Actual Goblin
To Your Eternity
Golden Kamuy
Land of the Lustrous
Mirror
Blue Teeth
Witch Hat Atelier
Dementia 21
Delicious in Dungeon
The New World
The Lie and How We Told It
Robin McConnell:
2018 has been a weird year for me and comics. I have gotten back into doing more interviews, with some that I feel are among my best yet, and some that kind of fell flat. After 13 years, I still don`t really know if I know what I am doing with Inkstuds, but I hope people enjoy it.
This list is in no way definitive for 2018, but I stand behind my enjoyment of all the books listed.
Legends of the Dark Knight: Norm Breyfogle Vol. 2
This is my childhood in a book. I have a lot of love for Breyfogle's Batman work. It still continues to delight and be extremely easy to read. Alan Grant's writing is the perfect accompaniment. Smooth writing that was much easier to get into than the verbose Claremont x-men that made no sense to me. I think a lot about Breyfogle as a unique artist doing a really crazy dynamic style that bucked against contemporary conventions.
Anything by Anna Haifisch.
I love Anna's comics. if there was a panel gag on the Vice magazine website, that would be good enough for me for best of the year. Anna is about twenty steps ahead in synthesizing comics and art for the 21st century.
Yellow Negroes and Other Imaginary Creatures by Yvan Alagbé
I was slow on getting his work. I had picked up an album of his at SPX back in 2014, got a beautiful drawing and then it sat on a shelf. With this book, I mad up time and ingested everything I have. Really smart work that lets you think and leaves you uncomfortable. nothing in life is easy and I like it when things aren't served on a platter.
The Lie and How We Told It by Tommi Parrish.
I had read Tommi's previous book for 2dcloud and enjoyed it, but wanted more. This book delivered. I love their drawing, These figures existing together, allowing them to have this weird agency connectedness. I think Tommi is making really vital work confronting physical sexuality in a new way.
The Complete Dirty Plotte by Julie Doucet
The greatest collection that is must reading for anyone interested in comics
Joe McCulloch:
Yellow Negroes and Other Imaginary Creatures by Yvan Alagbé. (NYRC) I don't know if this came out too early in the year for many people to remember, or if Alagbé's intensely allusive marriage of ink-smear bodies and socio-cultural-racial-religious simultaneity doesn't ingratiate itself as well as some other things, but this is the kind of literary comic you should be screaming about in traffic.
L'homme armée by Frédéric Coché. (Frémok) Proof that it does nobody good to list the best of the year in November, I just got hold of this new import from one of the most mysterious artists associated with the mighty Frémok a week or so ago, and good god what a thing. Mixing color oils, b&w etchings, and exactly one panel's worth of French-language text, Coché positions a purple-pink ape monster as central symbol in what I *think* is an allegory of violent massacre becoming media fabric, and then a vessel in the heart of living. But really, you get lost in these big pages.
Die Laughing by André Franquin. (Fantagraphics) The conclusion to a long journey to translation for this signature work of the Belgian great, but the silhouette march of his characters toward oblivion will never end! A very strong statement on a particular style of cartooning.
Fukushima Devil Fish by Susumu Katsumata. (Breakdown) This one may have gotten underestimated due to heavy identification with the real-life nuclear laborer stories that make up a comparatively small portion of its page count; in fact, this is an old-fashioned statement on the span of an artist's career, following the late Katsumata through tales of the folkloric yōkai to personal comics that blend fantastic allusions with the incidentals of life in an urbanized society, to finally an identification with the working masses poisoned by proximity to the things that power their world. You can feel Katsumata's interests transition meaningfully across these stories, though nothing beats a tanuki pretending to be a monk, imo.
Devilman: The Classic Collection Vols. 1-2 by Gō Nagai. (Seven Seas) Maybe this shouldn't even be on here, as it follows the pattern of Japanese releases that combine Devilman stories from across a decade with varying degrees of narrative aim and studio-facilitated slickness, but the bulk of these big books is the early, ride-or-die Devilman: a work of unabashed boys' trash comics improvisation that rattles with the rare energy of someone drawing the images in their head with their fingernails as fast as they fucking can - figuratively, of course. What does war do? It makes men killers, and normal, and normal people don't kill; devils do.
The New World: Comics from Mauretania by Chris Reynolds. (NYRC) I love these quizzical and melancholy comics from the misty days of the UK small press so much I don't know what to say.
"Mother's Walk", Frontier #17 by Lauren Weinstein. (Youth In Decline) A formidable argument for the small-scale stapled comic book as a vessel for communicating an experience: childbirth in this case, the images both tiny and massive, the circumstances miscellaneous and deep as anything.
Grip Vol. 1 by Lale Westvind (Perfectly Acceptable) Wordless action and glowing colors from an artist who seems to hold the very history of the medium in her hands; a superpowered adventure straight out of the Golden Age of comic books, and a testament to the whirlwind fingers of working women. But it's all in the way Westvind draws it - the panel-to-panel beats are so lively I literally cannot stop reading this once I start.
Poochytown by Jim Woodring. (Fantagraphics) In which some pals of the famous comic book character Frank board the cosmic bliss train, leaving our man to wander a noticeably disheveled world of cartoon surprises. It's so nice to see these friendly old favorites, and so good to luxuriate in Woodring's not-a-whit-dimmed mastery of drawing, that you almost don't notice you're witnessing a tragicomic skirmish between the desire to cope with situations and the need to restore the bonds of the past... or, that's what they're saying to me.
Space Academy 123 by Mickey Zacchilli. (Koyama) My favorite collected mainstream comic of 2018 finds Zacchilli running her own page-a-day gag-filled serial, as fundamentally engaging as any big newspaper comic but drawn with a type of liveliness that tradition can't allow - and thus, dear reader, are the funnies fun again. How is Mickey Z. not as beloved as the daily strip greats? It is a mystery! Ghost emoji!
A.J. McGuire:
1. Grip by Lale Westvind. (Perfectly Acceptable Press) The easiest choice for best comic of the year I can remember ever making. I read it so many times it's already looking beat up. It's so beautiful and fun and immediate that I experience it more like listening to music I love than a comic I love.
2. The Weaver Festival Phenomenon by Ron Regé. (self-published) This was a revelation in that the various techniques and ideas and Regé has been building up over the years as part of his personal, idiosyncratic lexicon are deployed here in a way where it all seems to comes together for the purpose of telling this story. As if he had been training for this big event.
3. Shit Is Real by Aisha Franz. (Drawn & Quarterly) Franz is great at communicating emotional state through dream sequences and hallucinations which allows for big emotions and maximum creative cartooning and allows her to avoid to depending on too much dialog, but it still stays focused and feels tightly crafted. And the indignities of the near future depicted here are funny and spot-on, like a laundromat that requires a membership number that you don't have.
4. Prison Pit #6 by Johnny Ryan. (Fantagraphics) The series wraps up by narrowing its focus and doing just a few things over and over repeatedly with near endless variation. This is peak narrow-band creativity in the same way that Gucci Mane was in the late 00's where he was wasn't rapping about more than three or four things across hundreds of songs, but was getting more out of those three of four things than you would ever think possible.
5. Lost in The Fun Zone by Leif Goldberg. (2dcloud) This might not show up on some best of 2018 lists because I think it was technically published in 2017, but then issues at the publisher delayed its shipping until summer of 2018. This book is the opposite of narrow-band creativity and isn't tightly constructed at all as each page bounces off in wild, unexpected directions. It's exhausting but it's a blast to read.
Caitlin McGurk:
Liana Finck, "Passing for Human"
Matthew Thurber, "Art Comic"
Carol Tyler, "Fab 4 Mania"
Jason Lutes, "Berlin"
Nick Drnaso, "Sabrina"
Julie Doucet, "Dirty Plotte: The Complete Julie Doucet"
Noah Van Sciver, "One Dirty Tree"
Carta Monir, "Cave Dreams"
Keiler Roberts, "Chlorine Gardens"
Nancy by Olivia Jaimes. (GoComics/United Feature Syndicate)
Rob McMonigal:
We are living in the true Golden Age of comics right now, even though I know that term usually applies to comics from the "Cap Punches Hitler" era. Look at everything good going on right now, whether it's the revitalized Nancy, amazing reprint work from Fantagraphics and Dark Horse, or the use of Kickstarter to ensure the survival of small publishers such as Retrofit, Birdcage Bottom, and Nix Comics. For omnivores like me, the options are overwhelming—and I wouldn't have it any other way.
I'm going to use this opportunity to pick out some comics that I think represent the best of their type (using "best" loosely, of course) in 2018:
Single Issue Superheroes Can Still Work: Immortal Hulk by Al Ewing and primary collaborators Joe Bennett, Ruy Jose, and Paul Mounts, published by Marvel. I almost never read weekly comics month to month. But from the final panel of the first issue of Immortal Hulk, Al Ewing's story beats requested—no, demanded—that I read it issue by issue. Hulk is a clinic on how to tell an ongoing story (What if Bruce Banner tried to use the Hulk's power to brutally, but non-lethally punish criminals?) but it's also meant to be read one by one, as each issue has a perfect climax instead of waiting for the fourth or fifth part of the inevitable trade. Bennett's Hulk is massive, and he looms over the puny humans in the best horror comics tradition.
Trope Inversion is Alive and Well: These Savage Shores by Ram V, Sumit Kumar, Vittorio Astone, and Aditya Bidikar, published by Vault. I could write an entire column on Vault's books, but I'll spotlight this one in particular for what it's accomplishing. In the first issue an upper-class British vampire is sent off to Colonial India to cover up his bloodlust and quickly pays for his arrogance and dismissive attitude towards the locals at the hands of a powerful creature. It's just the start of a story that's designed to show that the people who are usually background characters in genre tales can—and should—be the stars. Ram V tackles the complex issue of colonization while his art partners draw lush scenery and put on a clinic on how to properly use the standard 9-panel grid.
We Need More Cross-Generation Jams: Assassinistas by Tini Howard, Gilbert Hernandez, Rob Davis, and Aditya Bidikar, published by IDW/Black Crown. Too often, comics divides itself up by age boundaries. Howard and Hernandez murder that concept by pairing up for an amazing dark comedy featuring aging women assassins who are brought back together again when one of their kids goes missing. It's funny as hell, with some perfect visual comedic pacing by Hernandez matched by dialogue and premises that skewer 70s exploitation films lovingly. It's a great combination of characters and creators and a hidden gem.
Alternative Comics Are Better Than Ever (and less Racist): Daygloayhole Quarterly by Ben Passmore, published by Silver Sprocket. Passmore carries on in the Crumb-style tradition, but with social commentary and depictions that don't make me want to puke. This new series features an author analogue who is insecure, addicted to porn—but not made out to be a hero. He knows his flaws are many, but (at least so far) can't seem to really escape them. Within his hellscape world are people who also can't free themselves from their roles, like a pair of deadly police, or a stereotypical badass who attempts to murder anyone he meets. It's a disgusting, trash-filled world that's everything the old alt comics were—but one in which people of color are welcomed and sexual myopia isn't praised.
Everyone Should Read Horror Manga: Junji Ito's Frankenstein, published by Viz. There have been plenty of adaptations of Mary Shelley's classic book over the decades in comics, but Ito's is arguably the best one yet. Following the story pretty closely, Ito's creature design is creepy as all hell, with scar marks right up to the eyeballs and a horrific frame. It's everything I wanted it to be. A bonus is several Ito original shorts, featuring a kid who lives in a dimensional nexus house, where the bodies of his friends (from another timeline) are buried, killed by one of his evil doppelgangers. Demented and depraved, and with no legacy of a Comics Code echoing in the background, horror manga is the best source for unrestricted guts and gore, and I love every minute of it.
Jason Michelitch:
Every time I make one of these year end lists, I mea culpa the shit out of it -- "I know there are good books I didn't get to" -- "gosh my reading was so bad this year" -- but this year it's for real. This year I had a kid, and my "haven't read yet but I swear I'm getting to it" pile quadrupled in size. But my capacity to care about anything not directly related to keeping my baby alive completely evaporated as well, so you get no apologies from me. Just a bunch of comics I liked.
Mother's Walk, by Lauren Weinstein (Youth In Decline) You don't need to have a kid to grasp the enormity of Lauren Weinstein's talent but I'd be lying if I didn't acknowledge that her story in Frontier hit me at the exact right moment for maximum effectiveness. But do you know how many times I've reread Goddess of War? A new longform printed work from Weinstein was never not going to be at the top of my list.
Grip, by Lale Westvind. (Perfectly Acceptable) Lale Westvind's Grip was a revelation. I wish I could say that I was on that train early but I needed good ol' Jog to draw my attention to it. I'd seen Hyperspeed to Nowhere and an early Hot Dog Beach, and liked them, but I didn't divine what Westvind was capable of -- Grip has sent me back on a Westvind deep dive, so powerful is its hallucinatory energy that it gives me new eyes to see all her older work.
Young Frances, by Hartley Lin. (Adhouse) It's been a true joy to see the collected Young Frances get the reception it deserves. Unlike Frontier, which as a quarterly pamphlet is reserved for the real heads, Young Frances got reviewed in the New York Times and is available in regular bookstores. Which makes Hartley Lin (neé Ethan Rilly) a useful bellwether: if a year end list doesn't include it, that author or publication doesn't know what the fuck they're talking about.
Dear Missy, by Daryl Seitchik. (Paper Rocket) I think Daryl Seitchik is one of the most exciting cartoonists of the last few years, and her 2018 output hasn't dissuaded me from that opinion. Dear Missy, the latest in the funny, angsty, poignant adventures of her middle school heroine, beautifully printed in full color, shows some of the same structural experimentation as Caryatid, her new non narrative poetry comic. Both are essential new works, and Seitchik is only becoming more important to watch.
Twisted Romance, by Various Contributors & Bloodstrike: Brutalists, by Michel Fiffe. (Image) One of the things I do a lot less frequently as a new father is spend time wandering through the comic store, pulling things off the shelf, sampling, exploring, finding new stuff. So the few times I did get to linger, and something caught my eye, loom large in my memory of the year. I grabbed Twisted Romance #1 because of the Katie Skelly cover, and I kept coming back because of an amazing lineup of creators doing work in a genre that comics hasn't served well in decades. On the other side of the coin was Bloodstrike Brutalists, which I forgot was coming out, and so had the pleasure of "discovering" it fresh, screaming from the spinner rack, doing what Fiffe always does: making every other superhero book in the store look sick by comparison.
Other highlights in 2018 included Fielder by Kevin Huizenga, the best mid career American cartoonist working, and the continued blessed presence of NOW, which has made me realize just how poor was the time between the last issue of MOME and the first issue of NOW. A year without an Eric Reynolds-edited anthology is like a Kabuki without makeup or a Day without Doris. It simply shouldn't be.
Two more round out my list. League of Extraordinary Gentlemen: Tempest is as funny, violent, and overly referenced as Moore and O'Neill have ever been, but it really makes it on the list because it's the only comic I'm aware of this year in which Woody Allen gets shot through the head on panel. And lastly, while I despise everything the cartoonist stands for and believes, I'd be lying if I didn't confess that this cartoon by Ben Garrison made me laugh harder than anything else in 2018.
Carta Monir:
Honorable mentions:
Girl Town by Carolyn Nowak. (Top Shelf) I live with Carolyn and wrote the forward to this book, so it's a little weird for me to put this on a year-end list. BUT I think this book is so amazing, and worth talking about. Carolyn has a gift for capturing the subtleties of female friendships, and her art gets better daily. The book is getting a lot of praise. You should read it.
Dreameater by Emma Jayne. (Self-published) Emma is one of my closest friends, so again I feel a little weird recommending this book as part of a theoretically less-biased "best of" list. Let me tell you though, this book is good and Emma is going places. Her debut full-length graphic novel, Dreameater is available on itch.io for free (!) and is a really solid story about teens back from their first year of college and trying to get their shitty high school band back together. It's really queer, very punk, and full of magic. You should check it out.
Carta's off-the-top-of-her-head top five in no order:
Pinky and Pepper Forever by Ivy Atoms. (Silver Sprocket) I reviewed it for TCJ here.
The Pervert by Michelle Perez and Remy Boydell. (Image) I also reviewed this one for TCJ! Right here!
Space Academy 123 by Mickey Zacchilli. (Koyama) Mickey's space opera is collected on beautifully gritty paper by Koyama Press. It's so funny and good and energetic and cute. Please read it. It's perfect.
You Don't Have To Be Afraid of Me by Victor Martins. (Self-published) Victor is part of an up-and-coming wave of transmasculine cartoonists that's going to completely dominate comics in a few years. He's a genius, he's my friend, he's a sweet angel, I love him and his art. This book is really beautiful and I'm so amazed by it.
DogNurse by Margot Ferrick. (Perfectly Acceptable) I've said it before and I'll say it again... Margot is the greatest living artist. DogNurse taps directly into the most sensitive parts of my brain. Someone give Margot a million dollars to continue making work like this please.
Thanks for reading <3 See you in the new year, and keep an eye on Diskette Press!
Françoise Mouly (publisher):
Here's a capricious and arbitrary list of comics I paid attention to in the past year.
Some I published:
We Are All Me, by Jordan Crane (TOON Books) Since I published it, I'll let someone else speak for it :"This is an interesting concept book on how we're interdependent on each other and to the planet, using minimal text and vivid graphics. A mind-boggling idea that should spark illuminating conversations."
I loved working with Jordan Crane–I felt I had met my match in terms of perfectionism in production values. The book underwent a long series of very subtle changes but as a result, I think the final result is a gem, carbon that has been condensed into a diamond.
The Dragon Slayer: Folktales from Latin America, by Jaime Hernandez (A TOON Graphic) This is the first children's book by Jaime Hernandez, and to my delight, it's turning into a classic for its intended audience of kids eight to twelve. Libraries are gobbling it up, and it got nominated for the prestigious Texas Blue Bonnet Award. Simple stories are charmingly brought to life by a masterful cartoonist. I loved digging up the wealth of information about Latin American culture for the back matter.
A few others, I reviewed for newyorker.com with my colleague, Genevieve Bormes.
Parallel Lives, by O. Schrauwen (Fantagraphics) A collection of four short stories detailing the author's interactions with the future, Parallel Lives is disorienting and captivating. Schrauwen's mosiacs of color and pattern are at times reminiscent of Winsor McCay, but his stories feel as if they are from another time and dimension, entirely.
LAAB, Issue No. 0, "Dark Matter," by Ron Wimberly (Beehive Press) The hottest publication at recent comics conventions wasn't a graphic novel or a mini-comic but a good old-fashioned tabloid-size newspaper publication—a throwback to the underground presses of decades past. Wimberly's first edition of LAAB examines race, gender, history, and the political and social implications of aesthetics. It's a potent, and necessary, reminder of the impact that printed matter can have.
Why Art?, by Eleanor Davis (Fantagraphics) In Why Art?, Davis at first turns the tropes learned in art school into a series of humorous cartoons. But later in the book the hand of the creator intervenes. In Davis's telling, the creator is an all-powerful being who can twist a house between her fingers, destroy creation in a flood, and remake it from a doll figure in her own image. Rivers flow, flowers bloom, people kiss, and children are born. We're absorbed—and implicated—in the excitement of the creative process.
So that's five, the top of my list. Here are a few more comics in various forms that caught my attention:
The Lie and How We Told It, Tommi Parrish (Fantagraphics) It's kind of strange to see echoes of Brecht Evans and Glenn Baxter in the same artist, but Tommi Parish's work has some of both. Parrish manages to create her own style though, which varies from color to black and white, but is always resolutely modern in how much the reader is asked to fill in the narrative.
Brazen, by Penelope Bagieu (First Second) I had seen this work published serially in the French Le Monde newspaper. I solicited her and she sent Nadja and I a contribution for RESIST! I'm glad to see this volume of women's stories come out in English. One small reservation though: I wish First Second had made an effort to stay closer to the well-integrated French handwriting.
The Prince and the Dressmaker, by Jen Wang (First Second) Seeing that I keep an eye out for good kids comics, this is an original story by an accomplished cartoonist that reads as genuinely felt. I can only imagine that Jen Wang will get better and better as she keeps going.
The Song of Aglaia, by Anne Simon (Fantagraphics) Another book by a French cartoonist, now in English. Her work is traditional in its approach to comics, even classical in its embrace of myths, but she's constantly toying with the form, making her innovations feel playful and fluid. I find her drawing charming and her storytelling compelling.
The Nib: Death, edited by Matt Bors (The Nib) It may be perverse of me, but of course I'll be cheering for anyone who puts out the first issue of their magazine in 2018, and chooses a cheerful topic like DEATH. But I love the existence and the energy of The Nib, and their first print issue has all the diversity of style and approaches to content, long and short, serious and humorous that make the website such an exciting place to visit.
Nancy, by Olivia Jaimes (GoComics) I find it heartening to see an old classic brought to the present in a thoughtful way. Once again, it could be my perverted streak that I'd endorse a strip that has been decried by purists, but I admire any cartoonist who produces a daily strip.
Macanudo, by Liniers (King Features Syndicate) I'm so, so happy that Macanudo debuted in September in U.S. papers. Producing a daily strip is a massive undertaking but it can lead those who have the ideas, the penmanship and stamina to unique heights of creativity. Liniers's wonderful strip, which has ran for decades in Argentina and which I first discovered in French years ago, led me to contact him for children's books. His third one for us, Good Night, Planet, won the 2018 Eisner Award. Back when I first met him, Liniers already had his sights set on syndication in the US. In the wonderfully ironic moment we live in, he got his wish right before all our newspapers have become extinct.
Who knows, maybe we're in for a revival of interest in print in all forms? I was in Paris recently where someone told me that the French now publish more comics than books. I hope that's a testimony to a growing and enduring presence for comics --rather than to the disappearance of print. That certainly would work for me.
Mark Newgarden:
Best Long Form
All the Answers - Michael Kupperman
Frontier #17: Mother's Walk - Lauren Weinstein
Berlin - Jason Lutes
Poochytown – Jim Woodring
Best Short Form
Normel Person (panel) - Lauren Weinstein
Social media posts - Noah Van Sciver
It's Sunday (mini-comic) - Clair Gunther
Best History Books
The Goat Getters- Eddie Campbell
The Temple of Silence: Forgotten Works & Worlds of Herbert Crowley- Justin Duerr
Born to Be Posthumous: The Eccentric Life and Mysterious Genius of Edward Gorey- Mark Dery
R. Crumb's Dream Diary
Best History Sites
Yesterday's Papers- John Adcock, Rick Marschall, etc.
Cartoon Research- Jerry Beck, etc.
Brian Nicholson:
SOFT X-RAY/MINDHUNTERS by A. Degen. Super-smooth wordless visual storytelling slowly eases the reader into a realm of ideas and symbols akin to a leftist Steve Ditko comic. You start off paying attention to the procession of events in images and by the end are paying attention to the shift in your brain's perceptions. A million comics get called "psychedelic" for having bright colors or weird layouts, but this genuinely rearranges your head and still delivers all the drawings of the world melting you could ever want.
PARALLEL LIVES by Olivier Schrauwen. Some people like physical comedy where they see people get hit in the head; I prefer jokes that read like they're being made by someone with brain damage. This collection of science-fiction comics qualifies, and the precise drawing maintains the posture of dignity needed for it to work. While the clear lines and pastel colors might make you think of Moebius, Moebius never made a comic telling us that in the future, someone will be performing Scatman John covers to a resentful audience. We're reminded that the future, like the present, will be dumb.
GRIP by Lale Westvind. This comic radiates energy with every part of its being, rendered in a mixture of Jack Kirby, Gilbert Hernandez, and Victor Moscoso, printed vividly to make the effects achieved seemed even more unreal, tactile and pulsing with life. That it feels so uncanny and impossible makes its dedication to "women in the trades and anyone working with their hands" more effective and poignant. It poses the question "How does this exist?" in the viewer's mind so it can answer, "Someone made it, duh; the human mind is capable of manifesting new realities via willpower."
SHIT IS REAL by Aisha Franz. Don't let 2018 being godawful on a level of politics worldwide detract from the fact that it was probably bad on a personal level for you as well. This comic captures the feeling of being in an optionless funk, walking around to the same three or four places, and looking too closely at tiny things as a way of imagining yourself elsewhere better than anything else, without replicating the monotony or romanticizing the fantasy.
BRAT by Michael Deforge. I really loved the cartooning in this, the way images would be composed around this sort of flattened perspective that allows the reader to take in a page with a single image as if it were a collection of panels and look at pages with multiple panels as a single image. Also, while Deforge is a great short-story writer, it's funny how, as a novel, this one feels "messy" in terms of all the different things its about simultaneously: from celebrity culture to anarchist politics to aging into your thirties in a culture that valorizes youth, while still allowing for riffs on Magic: The Gathering and many many jokes about piss. This sort of "wait, what should I be focusing on" you feel as a reader taking in the shape of the narrative is paralleled in how you look at the thing on a page-by-page level, and while I know it seems like this is basic praise you can apply to any comic, it really applies to Michael Deforge more than anyone else.
Two Honorable Mentions:
"Ford" by Dash Shaw. This comic, appearing in issue 2 of Fantagraphics' anthology Now, about dating when you don't drive a car, is a perfect short story. A pretty dark worldview is revealed via its punchline, a reminder that your best attempts at empathy might not be appreciated by people whose sense of guilt interprets it as condescending. I thought about this comic all year. As much as I've enjoyed Shaw as a formalist, him working in a more straightforward mode here creates a work that feels like it's at the top tier of literary short stories, the ones that get anthologized for decades.

PLAGUERS INT'L by Max Huffman - self-published in full color via Kickstarter, and given a just-lettering cover seemingly because its audience already bought the thing and so it doesn't need to sell itself, seems likely to be appreciated by the wider comics audience: It's like if Tim Hensley saw the popularity of Michel Fiffe's Copra and decided to riff on eighties action tropes and superhero comics instead of the more obscure genres he works with. It doesn't feel pandering; Huffman is a younger dude and it would be weird if he were obsessed with the culture of the mid-twentieth-century. The implicit violence of the premise, and the weirdness with which Huffman approaches it, feels critical of political realities without building up the mythology around that stuff further.
Anders Nilsen:
In no particular order I liked:
Behind is Late by Cynthia Alfonso (Cold Cube)
Welcome to Myself by Elevator Teeth (Bred Press)
Parallel Lives by Olivier Schrauwen (Fantagraphics)
Flight School by Katie Bean (Floss Editions)
A Bubble by Geneviève Castrée (D&Q)
Berlin by Jason Lutes (D&Q)
Mister Morgen by Igor Hofbauer (Conundrum)
Von Spatz by Anna Haifisch (D&Q)
@Shittynewyorkercartooncaptions
Is This the Right Color by Jon-Michael Frank (self-published)
Dave Nuss:
Grip by Lale Westvind (Perfectly Acceptable). Book of the year (and the decade?). The hype is real!
The Whistling Factory by Jesse McManus (Uncivilized Books). Inspired comics merriment from a bona fide genius.
Art Comic by Matthew Thurber. (Drawn & Quarterly) The most fun and smart serialized comic for the last four years is now collected in one handy volume.
Coin Op Comics Anthology (1997 - 2017) by Maria Hoey and Peter Hoey. (Top Shelf) A long-awaited collection of the immaculately designed and playfully scripted work of tour de force artists and siblings, Peter and Maria Hoey
Xak's Wax by Brian Blomerth. (Anthology Editions) - The height of riso excess. A gleefully scuzzy paean to the blissful aimlessness of surf culture.
Tahneer Oksman:
This is my "best of 2018" list, obviously based around my particular tastes and interests (which generally tend towards longform non-fictional visual narratives). I've narrowed my favorites in comics, which were numerous this year, to these five books:
Nora Krug's Belonging: A German Reckons with History and Home: Krug researches her family's past and works through what she discovers in this beautifully pieced together, evocative memoir. I have recommended this book often since it was first recommended to me just a few months ago.
Ken Krimstein's The Three Escapes of Hannah Arendt: This charming and imaginative biography tells the story of the girl who wanted to learn "all the answers to why." Oftentimes laugh-out-loud funny, this book pairs well with the recently published collection of Arendt's uncollected writing, Thinking Without a Banister—a book that helped me through the mid-terms.
Liana Finck's Passing for Human: A self-meditation on strangeness, Finck's memoir is every bit as cutting and beautiful as you would expect it to be. This is a book to read in sequence, but also to flip through at random, for the beautiful line-work, page designs, and lyrical prose.
Margeurite Abouet (author) and Mathieu Sapin (illustrator)'s Akissi: Tales of Mischief: My copy of this collection is thoroughly worn in, as my seven-year-old could not (cannot) get enough of young Akissi's day-to-day adventures. Based on Abouet's memories of growing up on the Ivory Coast, the stories in the book are rendered via brightly-illustrated images accompanied by short snippets of dialogue and sound; these energetically bring to life all of the big childhood feelings.
Maira Kalman and Alex Kalman's Sara Berman's Closet: Based on a museum exhibition put together by a mother-son team, this weird, gorgeous book includes photos of people and objects alongside delicate, full-page colored illustrations and Maira Kalman's familiar and always-mysterious narrative prose. Sara Berman's Closet is an inventive, moving tribute to a mother, and grandmother, who curated her life as though it were a work of art, and whose life, in turn, has been re-mixed and re-curated, with love and dedication, by her progeny.
Jim Ottaviani:
The Goat Getters by Eddie Campbell. (IDW) So much stuff I didn't know, and didn't know I cared about. I'll confess I didn't read every single comic he reprinted in its entirety, but in terms of a visual feast, this book was tops. And the old-time slang was fun to sling around the house too, though my wife thought it was the bunk.
Berlin: City of Lights by Jason Lutes (Drawn & Quarterly) A remarkable series, and he stuck the landing.
The Unbeatable Squirrel Girl by Ryan North and Erica Henderson/Derek Charm. (Marvel) I love that this book exists, and is truly fun to read for all ages. There's nothing like it out there.
Fantastic Four by Dan Slott and Sara Pichelli. (Marvel) Call me old-fashioned, but I like that this book is back on the stands. That would be enough, but even as someone who's read too many superhero comics in his life, this was good entertainment and a good (re)start.
Barrier by Brian K. Vaughn and Marcos Martin. (Panel Syndicate/Image) Nothing remarkable plot-wise, or plot twist-wise, but who cares? Reading books by two master at their craft at work is a pleasure.
Nancy by Olivia Jaimes. (GoComics/United Feature Syndicate) Hit and miss for me, but more hits than misses. I hadn't looked at Nancy for years, but when I went back to read a few weeks before she started and then carried on through her first few weeks, I decided to keep going just because Jaimes took so many risks and so many of them paid off. And yeah, I read the comments on those first few weeks, and the reader responses were so absurd they amused me just as much It's the complete package!
The stuff at The Nib, generally speaking. It wasn't a pleasant year…the cartoonists there made me laugh and think while wincing.
Martyn Pedler (critic):
I'm perversely bothered by the ranking of art. 'Best Of' lists make me recall Nick Cave turning down a nomination for an MTV Award. He wrote, "I have always been of the opinion that my music is unique and individual and exists beyond the realms inhabited by those who would reduce things to mere measuring. I am in competition with no-one." But the comic that made me happiest in 2018? It was probably a new issue of Michel Fiffe's Copra, arriving after a lengthy hiatus. I went digital for most single issues a while ago (tiny apartment, too many long boxes) but Copra's still something I get in the mail. Fiffe's self-published love letter to his favorite comics – especially DC's Suicide Squad of the late '80s and early '90s – Copra has become more and more unpredictable throughout its run. Who'll live? Who'll die? Who'll break out into an indie-inspired character-focused one-off? This last installment is a giant-size Copra Versus, focusing on its villains. It spends half its time on tough guy pre-action posturing and the other half trapping its characters in a mundane hotel and seeing what happens. It's all pinks and yellows and blacks, pencils sometimes showing underneath the inks, and layouts tending toward the abstract. I hope it never ends.
Summer Pierre:
Mother's Walk - Lauren Weinstein
"Being an Artist and a Mother" - Lauren Weinstein
From Lone Mountain - John Porcellino
Menopositive - Lynda Barry
Love That Bunch - Aline Kominsky-Crumb
Chlorine Gardens - Keiler Roberts
Not a Place to Visit - T. Edward Bak
Blammo #10 - Noah Van Sciver
My Dog Ivy - Gabrielle Bell
"When the Menopause Carnival Comes to Town" - Mimi Pond
Chris Pitzer (publisher):
1. Cartoonist Kayfabe, by Jim Rugg & Ed Piskor. The new youtube series which hosts Jim Rugg and Ed Piskor revisiting each issue of Wizard magazine. I have next to no interest in Wizard magazine, but I love Jim and Ed, and they have a great onscreen chemistry. Bonus points for live recording sessions and other behind-the-scenes material.
2. Richie Pope exhibition at the Columbus Museum of Art. What a treat to see this retrospective work one of the better illustrators within comics. From thumbnails to finished pieces to actual comics! If you were lucky enough to be there for the interview during CCX, count yourself even luckier. I hope Richie got to keep one of those tables.
3. Meeting Comics, by Andrew Neal. My Pal and former comic-shop owner Andrew Neal has always done comics. But now he's PUBLISHING them! Funny stuff, with tons of insights… but the best part is he draws them during meetings. The balls on this kid.
4. Zine Machine. I really like the vibe of this somewhat new show in the Raleigh/Durham area. It helps that it is drivable for me, but it's much more than that. It's not overwhelming, there's a nice mix of comic creators and crafters. Great venue. OK sales… and this year Craig Fischer brought an excellent pound cake to the interview he did with AdHouse!
5. Twin Cities FREAKOUT! by Brad McGinty. If you've been sleeping on McGinty's comic wonderfulness, you should stop that, and get some comics from him. Gotta admit I loved the tactile quality of his previous endeavors, but this new fangled-offset pubs will ensure that more people will have a chance to read his work. I actually also have his new 3D comic, but haven't had a chance to read that one yet. These are a time-capsule retro-thrill ride.
6. Daredevil Season Three. Maybe the best comic adaptation to film since Ghost World? For me to actually watch this, it took WORK. The wife didn't want to watch it, so I'd watch it around 2am or 3am on those nights I couldn't sleep. The prison episode was extra-special. A first-person style escape game, if you will. Anyway, dug it, and glad it existed.
7. Kitchen Table Magazine. While it's not a 2018 published periodical, my bud Brett Warnock has been circling a food-type project for a while, and I thought it should get a mention. Hell, there's a Dan Zettwoch comic, so sign me up!
8. Total Eclipse. A blog devoted to trying to review the entirety of things published bye Eclipse Comics? Hell yeah. Again, this isn't new, but I just discovered it, so whatevs.
9. Upgrade Soul, by Ezra Claytan Daniels. (Lion Forge) This was originally serialized on an iPhone app with an original musical score? WTF? Anyway, I'm including this one because it's good, and I actually got to read it BEFORE 2018, as I knew someone who knew someone who blah, blah, blah. I actually like that cover, too. Go figure.
John Porcellino (cartoonist):
Not all came out strictly in 2018 maybe? Who can keep track anymore? Not I. And in no particular order:
Keiler Roberts Chlorine Gardens (Koyama Press)
Keiler's quiet, dry comics are some of the most poignant and funny of our time… beneath the deadpan situational comedy lies an ocean of turbulent emotional honesty.
Alex Graham Angloid (Kilgore Books)
Graham's comix are the real deal: inky, funky, newave in style, with a brutal, unique voice that's not afraid to openly confront some of the hard questions of life with both vinegar and love.
Jenny Zervakis Strange Growths 16½ (Self-published)
A new Strange Growths is always a cause for celebration, and this one features some of Jenny's best drawing ever, all in an unassuming, black and white photocopied letter to the world.
Gabrielle Bell Patreon Comics (Self-published)
Bell's comics are about the only comics I'm willing to seek out and actually read online. Stunningly smart and beautiful to look at, these raw missives are some of her best.
Julie Doucet The Complete Dirty Plotte (Drawn & Quarterly)
What can you say? A massive, lovingly produced archive of one of the Top Ten Most Important Cartoonists of the Twentieth Century… her impact cannot be overstated.
Heather Benjamin Cavegirl Monologue (Sacred Bones Press)
Menace. Blood. Ink. Genius. I keep Benjamin's work on my drawing table for inspiration.
Noah Van Sciver Assorted Titles from Assorted Publishers
Noah continues his grip as Greatest Pure Cartoonist of His Generation with an absolute onslaught of new material in a variety of formats from a variety of sources. I've probably lost track, but: Blammo 10 (Kilgore Books and Comics), Fante Bukowski 3 (Fantagraphics), and One Dirty Tree (Uncivilized) were three of the most lovingly drawn and written comics of the year. His pace is intimidating and he also somehow manages to get even better with each new release. Unbelievable.
Inés Estrada Alienation (Self-published)
Estrada's gripping and creepy look at an algorithmic future is her strongest work to date. Featuring not only a hard-eyed look at Modern Life, but cartooning that runs from raw and unfiltered to transcendent beauty, Inés makes the leap here to cartoonist who must be grappled with.
Matthew Thurber Art Comic (Drawn & Quarterly)
Thurber's vicious satire of Art World Psychosis is both hilarious and harrowing, and pulls no punches.
Zak Sally Folrath 1-3 (Self-published)
Not comics, but a mainline straight to the heart of creativity, human spirit, community, and the self-wrestling that all great artists undergo, Sally's Folrath is an autobiographical record of those days when the 90s underground was a last bastion of unmitigated rebellion, laughing and snarling in the face of mainstream society.
E.A. Bethea Book of Daze (Domino Books) / All Killer No Filler (Self-published)
Pure, idiosyncratic brilliance, Bethea writes and draws in a direct, deeply personal, yet universally relatable way… finding the direct connection between artist to page to your brain. Thrilling.
Tim Lane Happy Hour in America Vol. 2 No. 1 (Fantagraphics Books)
Fanta takes over publishing duties on Lane's long-running, criminally below the radar one-man anthology, lately collecting his work in progress on an epic, biographical portrait of actor Steve McQueen. I can think of no other American comics artist with both the chops and tastefulness of Tim Lane has that remained as underappreciated. His work is absolutely top notch in every way.
Sacha Mardou Some Day My Witch Will Come (Self-published)
Just a good ol' well written, lovingly drawn comics essay about approaching middle age, confronting long simmering demons, and personal rebirth. No gimmicks, no hype, just pure effective, honest-to-goodness storytelling. Comics could use more of that kind of thing nowadays.
Keiler Roberts:
These are some of the excellent books I read this year. I don't like to think about favorites or rankings because it limits my enjoyment of reading - the goal of which is to give me an experience I wouldn't otherwise have. Sometimes I'm affected by a book I didn't particulary like or enjoy, and other times I love a book that I perceive as low quality, but it happens to strike a chord with my aesthetic.
Get Comfortable With Being Uncomfortable by Scott Roberts
Mother's Walk by Lauren Weinstein
XTC69 by Jessica Campbell
All the Sad Songs by Summer Pierre
Dognurse Margot Ferrick
The Winner by Karl Stevens
3 x 4 by Ivan Brunetti
Why Art? by Eleanor Davis
A House in the Jungle by Nathan Gelgud
The Lie and How We Told It by Tommi Parrish
James Romberger:
The Seeds #s 1 & 2 (story: Ann Nocenti, art: David Aja), Berger Books/Dark Horse
Annie's most ominous, dreamy script ever dovetails with Aja's art that sort-of blends the Davids Mazzucchelli and Lloyd for a singular experience.
Love and Rockets #6 (Gilbert & Jaime Hernandez), Fantagraphics
A great issue. Gilbert pulls the soggy strings of his soapy woven spells and Jaime creates two perfect short stories: "Billy, Be a Hero" and "Frank Lopez."
On a Sunbeam (Tillie Walden), First Second
Walden is a great talent; her storytelling, drawing and color are very appealing here.
Poochytown (Jim Woodring), Fantagraphics
Woodring strikes again with this wordless nightmare in psychedelic black and white. Frank and Manhog ride who knows where and do not emerge unscathed.
Amnesia: The Lost Films of Francis D. Longfellow (Al Columbia), Floating World
Columbia's old-school cartoon style reaches critical mass in this oversized floppy collection of faux- theatre lobby cards for some perverse animated features. Fucking scary as shit.
Cynthia Rose:
In 2018, I was impressed with or got a kick out of:
1. Les Grandes Espaces ("The Big Country");,Catherine Meurisse (Dargaud); Meurisse's
childhood in rural France: inventive, wry and poetic
2. L'Empreinte du monde ("Footprint of the World"), Frans Masereel (Editions Martin de
Halleux); Huge, beautiful and bilingual (German/French); €65 and worth every centime
3. Les Rigoles, Brecht Evens (Actes Sud); A truly original feast for the eye
4. Moments Clés du Journal de Spirou ("Key Moments at Spirou"); François Ayroles (Dupuis);
Best if you know something Spirou's acteurs clés but there are explanations. Cartooning about
cartooning – and a small miracle of skill and imagination.
5. Bédédicaces, Jean Rime (Editions Montsalvens); A quirky history of the dédicace, the Franco-
Belgian tradition which means bande dessinée creators "sign" their books with drawings
6. Les Travaux d'Hercule, Gustave Doré (Editions 2024); Beautiful reissue of an early text comic
by the publisher who, with the Bibliothèque Nationale de France, previously reissued L'Histoire
de la Sainte Russie. Also just re-issued: the 1868 text comic Le Mirliton merveilleux, by Jules
Rostaing with art by Armand-Louis-Henri Telory ("Henry Emy"). Patrimonial classics.
7. L'Histoire Illustrée des Cents Démons ("Story of One Hundred Demon"s) , Kawanabe Kyôsai
(Atelier de Bibliophile Populaire) translation Christophe Marquet; The 1889 album by a
trailblazing caricaturist and specialist in monsters who was often beaten and jailed for his antyi-
government drawings.
8. Des chauve-souris, des singes et des hommes ("Bats, Men and Monkeys"), Stéphane Barroux
and Paule Constant (Gallimard); A BD of Constant's novel that looks deceptively like a children's
book. But it's a raw, no-punches-pulled backstory from the Ebola outbreak. Constant grew up in
the African brousse, Barroux in north Africa.
9. Idélibles, Luz (Futuropolis) The ex-Charlie bédéiste recounts how he learned his trade
10. A Même Le Sol ("On the Floor"), Eric Salch (Les Requins Marteaux) The book-long cri de
coeur of a philosophical sports sock left abandoned on the floor. I'm not a huge fan of Salch's
drawing style but it really made me laugh.
Emma Ruddock:
One Dirty Tree by Noah Van Sciver
Cecil & Jordan in New York by Gabrielle Bell
That Night, a Monster by Berenika Kolomycka and Marzena Sowa
Sweet Little Cunt: The Graphic Work of Julie Doucet by Anne Elizabeth Moore
The Whistling Factory by Jesse McManus
????????????????????????????????????????????????????????????????????????
Mark Sable:
2018 is the year I've read the least number of comics since I've been a professional. And, other than the break many of us take from comics in high school when we think we're too cool for the medium, the least amount of comics since I started reading as a fan.
Some of that is life. How did I ever have time to read as much as I did when I was younger? Some of that is the sheer amount of content. Films, TV, books, games. There's something for everyone, although few things for everybody.
And then... mainstream comics have made it hard to come back if you've missed a week, let alone a month or a year. Characters have multiple titles. Books ship far too often, making consistent creative teams rare. I find myself struggling to keep the details of multiple, constantly changing fictional worlds in my head, often having to re-read past issues or trades.
But some books have managed to break through the deluge of confusing content, to lodge in my brain despite the obstacles of life and the changing tastes.
Die by Kieron Gillen and Stephanie Hans. (Image) Die is one of them, perhaps because it speaks to much of the above. Only one issue has come out as I write this in December of 2018, but it's the most memorable and accessible debut issue I've read in a long time.
On the surface, it's about a bunch of teens who disappear into a role-playing game in 1991. All but one return to the real world two year later. 25 years after that, they go back in search of their missing friend. It's a great high concept. As Kieron describes in the backmatter, the idea sprung from the question "whatever happened to the kids from the 1980s Dungeons and Dragons cartoon?". Comparisons to Stranger Things, Stephen King's It, even Narnia are bound to be made.
But at its core it's about those of us who grew up obsessed with fantasy, now forced to look at the gap between where we imagined our lives when we were first introduced to something magical (like comics), and where we are now. And to look at that fantasy, and our obsession with it, through a new lens.
For readers, that new lens comes into focus thanks to Stephanie Hans. A stunning cover painter, she shows she can not only maintain that level of beauty on interiors but employ innovative sequential storytelling techniques as well.
The final arc of Thief of Thieves should be the example of the kind of book that's not accessible. Especially since I hadn't read a single issue until issue 38.
When I first read about the book, it turned me off. While conceived by Robert Kirkman, each story arc was written by a different writer. To the book's credit, the entire series is drawn with a steady and atmospheric hand by Shawn Martinborough. I mentioned earlier that it's rare now to see creative teams stick it out for the long haul. And the artist is usually the half of the creative team that gets shafted.
I hate walking into a movie even five minutes late. Still, it was hard to turn down a new issue from writer Brett Lewis, co-creator of one of my favorite books of the century, The Winter Men. He draws us in immediately with the titular anti-hero presumed dead and in a brutal Russian prison. You can go back and read the preceding issues (or check Wikipedia) to see how he got there, but you don't need to.
Brett takes his crime comics seriously. It's not just the dense, achronological storytelling. Or the David Milch-on-Deadwood worthy dialogue. Or even the research that makes even the most impossible heists feel authentic. It's the lay it all out emotional realism.
Where most creators would make a daring prison break the centerpiece, the highlight of the arc so far is the protagonist dealing with the post traumatic stress from his captivity by sleeping under his hospital bed.
The end of Thief of Thieves is adults looking back on the crime fiction of their youth. Not romanticizing it, not deconstructing it, but giving it the painful honesty that only time and experience can bring.
I feel guilty only recommending two books, but these are two works that give me hope I can truly dive back in to comics in 2019.
Mark Sable is the writer and co-creator of GRAVEYARD OF EMPIRES and UNTHINKABLE from Image and Boom! respectively. His new book, THE DARK, with Kristian Donaldson and Thomas Mauer, is out from Comixology Originals in 2019.
Daniel Schindel:
1. Sabrina by Nick Drnaso. (Drawn & Quarterly)
2. Berlin by Jason Lutes. (Drawn & Quarterly)
3. Yellow Negroes and Other Imaginary Creatures. (New York Review Comics)
4. Why Art? by Eleanor Davis. (Fantagraphics)
5. The Lie and How We Told It by Tommi Parrish (Fantagraphics)
Mel Schuit:
As someone who primarily reads children's picture books, my focus with comics has similarly always been kids' books. Comics are a natural segue for children into more complex stories, and they increase both visual literacy and problem-solving skills. In 2018, I've noticed a very welcome trend toward more books for LGBTQ youth, more books about people of color, and a stronger focus on speaking truths that often go unspoken. These are ten children's comics I feel stood out most in 2018:
Be Prepared by Vera Brosgol. (First Second)

Check, Please!: # Hockey by Ngozi Ukazu (First Second)

Fake Blood by Whitney Gardner (Simon & Schuster)

Hey, Kiddo by Jarrett J. Krosoczka (Scholastic)

On a Sunbeam by Tillie Walden (First Second/Avery Hill/Self-published)

Peter & Ernesto: A Tale of Two Sloths by Graham Annable (First Second)

The Prince and the Dressmaker by Jen Wang (First Second)

Quince by Kit Steinkellner, Sebastian Kadlecik, and Emma Steinkellner (Fanbase Press)

A Sea of Love by Wilfrid Lupano and Gregory Panaccione (Lion Forge)

Tiger vs. Nightmare by Emily Tetri (First Second)
Keith Silva:
1. That Box We Sit On by Richie Pope. (Self-published)
2. Murder Falcon by Daniel Warren Johnson & Mike Spicer. (Image)
3. Coda by Simon Spurrier, Matías Bergara, Michael Doig & Jim Campbell. (Image)
4. How to Make a Sandwich by Vicky Leta. (Self-published)
5. Unicorn Fight Squad by Christine Larsen. (Self-published)
Fiona Smyth:
1. Von Spatz by Anna Haifisch- Walt Disney, Saul Steinberg, and Tomi Ungerer go to rehab, a brilliant expose of the artistic temperament
2. Sabrina by Nick Drnaso- perfectly captures the dread and paranoia of our age- left me sickened
3. Roaming by Patrick Kyle-more tripped out originality, always a joy to check out what Patrick is creating
4. A Western World /Brat by Michael Deforge- the most prolific and endlessly inventive cartoonist working today, the first is a great collection of short stories and the second a graphic novel for JDs
5. Woman World by Aminder Dhaliwal- a world without men, beautiful and smart
6. Girl Town by Carolyn Nowak- lovingly crafted female characters and stories
7. Nocturne by Tara Booth-love, love, love the wild and dirty abandon of her work
8. Flourescent Mud by Eli Howey- dreamy gorgeous art
9. Winter's Cosmos by Michael Comeau- the master collagist, on his own planet
10. The short story "Abominatrix by Morgan Sea" included in We're Still Here –an all trans comics anthology, transsexual monster women celebrating self-love: funny, smart, and heartfelt work. Look out for Morgan's graphic novel in the near future!
And shout outs/most honorable mentions to my fellow Toronto cartoonists with books out this year: Lorenz Peter, Zach Worton, Aaron Costain, Hartley Lin, Robert Dayton, Eric Kostiuk Williams, and Georgia Webber. Also I have to mention great excitement for the two comics collections released this year of women cartoonist pioneers Julie Doucet and Aline Kominsky-Crumb!
Marc Sobel:
Without re-stating all the obvious caveats that apply to these lists, here's my ten favorite comics from 2018:
Berlin by Jason Lutes – a towering masterpiece 22-years in the making, Berlin is a high watermark for alternative literary comics and its completion feels like a significant milestone for the generation of post-Love and Rockets creators and fans who came of age in the '90s.
The Goat Getters by Eddie Campbell – Meticulously-researched and beautifully-designed, this is an important work of comics archaeology. Campbell sifts through the medium's pre-history, focusing on "the missing link" between early sports cartooning and newspaper comic strips. He carefully traces this evolution, including detailed biographies of the major cartoonists (Swinnerton, Dorgan, Edgren, etc.) and a lot of historical context. Not a light read, but definitely worth the effort.
The Troublemakers by Baron Yoshimoto, edited by Ryan Holmberg – If you aren't following Ryan Holmberg's work, you're missing out on one of the best critic/historians in the game. Holmberg is an expert in alt-manga and his translation projects are always worth looking at. This year he edited four collections (that I know of) with several different publishers. I still haven't read Slum Wolf but of the other three (including Fukushima Devil Fish and Vérité 01), this was the standout, with six short stories from the '70s and '80s by Yoshimoto, a manga master I was previously unfamiliar with. Holmberg's books also include insightful essays focused on the artist which adds to the appreciation and understanding of the works reproduced.
Frontier #17 by Lauren Weinstein – This memoir about pregnancy and childbirth is simply a beautiful comic, unflinchingly honest. Weinstein is not afraid to be naked on the page, both literally and figuratively, and never shies away from baring her soul. It's definitely the best issue of Frontier to date and ranks high among Weinstein's best works.
Hieronymus & Bosch by Paul Kirchner – From the creator of High Times' "Dope Rider" and Heavy Metal's "The Bus" strips, this latest book is a collection of silent comics set in Hell. Perfectly timed gags, often ending in the protagonist's torment, are mixed with a healthy dose of dark humor. This is perhaps Kirchner's best work. Plus it's full color!
Blammo #10 and One Dirty Tree by Noah Van Sciver – Van Sciver's work turned more personal this past year, revealing intimate details about his family life, relationships, and Mormon upbringing. At the same time, his storytelling, artwork, and especially his use of color have grown more confident and attractive. I still need to read Fanta Bukowski 3.
Mort Cinder by Héctor Germán Oesterheld and Alberto Breccia – Following Fantagraphics' translation of Oesterheld and Solano López's masterpiece, The Eternaut a few years ago, this gorgeously reproduced translation of perhaps the greatest Argentinian comic ever is the first of several planned volumes in the Breccia Library. Breccia's chiaroscuro brushwork is exquisite throughout as he dissects various historical eras from ancient Greece to World War I.
Coin-Op Comics Anthology by Peter and Maria Hoey – You don't usually hear comics described as aerodynamic but this collection of short strips by the brother and sister duo is filled with sharp angles and sleek curves. The comics draw heavily on the siblings' graphic design experience, giving the entire book a glossy magazine-like quality, but each strip is filled with clever film-inspired visual experiments.
Flem by Rebecca Rosen – An impressive debut graphic novel about assisted suicide and mother/daughter relationships. Rosen's art has some similarities with Dash Shaw's work, but her creative page layouts and expressive coloring portend great things to come. Definitely an artist to keep an eye on.
Ice Cream Man by W. Maxwell Prince and Martín Morazzo – One of my favorite Image books in a long time. Each issue of this series is a loosely-connected one-off tale of suburban horror. Martín Morazzo's style is reminiscent of Frank Quitely and Prince's scripts are sparse, thought-provoking gems.
Honorable mentions: The Beef by David Hine and Shaky Kane, X-Men: Grand Design and Second Genesis by Ed Piskor, Black Panther by Ta-Nehisi Coates, Brian Stelfreeze, et al., All the Sad Songs by Summer Pierre, Tongues by Anders Nilsen, Ensemble by Maxime Gérin, Amnesia by Al Columbia, and The Nib #1, the first print edition of the popular web-comic.
Finally, because nobody should limit themselves to new stuff only, here's the ten best older comics and related stuff I read in 2018:
The Ten Cent Plague: The Great Comic Book Scare and How It Changed America by David Hajdu – a fantastic and well-researched look back at the history of censorship and fetishism in early comics that led up to Wertham's Seduction of the Innocent.
Hostage by Guy Delisle – Delisle's best maybe ever, certainly since Pyongyang. This should have been on my best of list last year.
March Books 1-3 by John Lewis and Nate Powell – I read all three books to my 6th grade son this year and we were both blown away. John Lewis is a true American hero and I'm grateful that he chose to write his memoirs in graphic novel form.
Annie Sullivan and the Trials of Helen Keller by Joe Lambert – this was the 3rd time I read this one and it's still great; one of the most under-rated graphic novels in recent memory in my opinion.
Sentences: The Life of MF Grimm by Percy Carey and Ron Wimberly – I had the pleasure of interviewing Ron on a panel at SPX this year and it was the perfect excuse to revisit this outstanding memoir about hip hop and gang culture.
Jar of Fools by Jason Lutes – I re-read this after finishing Berlin. It remains one of my all-time favorite graphic novels.
The Eternaut by F. Solano Lopez and Héctor Germán Oesterheld – I actually like this book better than Mort Cinder, but both are masterpieces. And Fantagraphics hit it out of the park on the design and slipcase packaging.

Arsene Schrauwen by Olivier Schrauwen – I missed the boat on this book when it came out, but I'm really glad I went back and read it. Outstanding art with a creepy dreamlike story. I'm looking forward to checking out Parallel Lives soon.
2001 Nights by Yukinobu Hoshino – I love this hard sci-fi manga series so much I wrote an appreciation for this very site.
Fantastic Four Visionaries: John Byrne vol. 3-6 – I collected these off the stands back in the '80s and am amazed how well they hold up. I think this is Byrne's best work for Marvel, even surpassing his X-Men run (and let's also not forget Namor).
Dan Stafford:
All the Sad Songs by Summer Pierre. (Retrofit) A few months ago, traveled in to DC to see Owen Ashworth play an Advance Base show. He's been playing music and touring for twenty-ish years, yet had a hard time setting up a DC gig, so what was intended to be a show in a DIY art space turned out to be a show in the corner of a not-very-busy Ethiopian restaurant.
I brought along my copy of All the Sad Songs. As I read it on the train, Summer's tale of her singer-songwriter career, the ensuing struggle for identity, and her search for balanced mental health really knocked me out. Her work is always beautiful rendered; I can't imagine how much ink she uses while somehow managing to maintain an incredible lightness in the work.
When I got to the show, I lingered outside so I could finish the books. When I entered the restaurant, I found the fifteen or so other folks there for the show and I felt an instant connection to them. Summer's book perfectly encapsulates what is so wonderful and important about the role that music plays in so many of our lives. The discovery, the sharing, the heartbreak, the dependence, the connection of music is deftly articulated, and as I sat with some new friends, listening to Owen' sad music, I passed her book around the table, encouraging everyone to pick up a copy. This book, like the mix tapes it so lovingly references, is something you'll want to share again and again with those people in your lives who cherish music.
The Winner by Karl Stevens. (Retrofit) This is one of those books that I'm shocked isn't on every 'best-of' list, and cannot believe it didn't win all the awards. Quite simply, it is a beautiful book that offers one artist's thoughts on art, comics, commerce, society, love, and anger. Normally, this type of navel-gazing leaves me a little cold, but Karl's writes with a deft touch, which gives the topics a sense of cautious optimism. His drawing is, as always, impeccable, and he remains one of the few artists who can really draw the hell out of a whole book while simultaneously writing a story that grabs you. It's a weird book, in a wonderful way.
King-Cat #78 by John Porcellino. (Spit and a Half) This has been a rough couple of years. Like many people, I'm exhausted by outrage (my own, and others). Then, just when it felt like I couldn't take it anymore, a new issue of King-Cat showed up and reminded me there is goodness, there is beauty, there is calm and peace in the world. There is John P. and his cat writing poems will pooping. All may be wrong with the world, but there is a lot right with it too.
Goiter #3 by Josh Pettinger. (Self-published) With an impeccable style, and with a timeless desperation, Josh's work is cut from the same cloth as Dan Clowes, Ivan Brunetti, and Paul Hornshemeier. His characters are desperate for a true human connection and they search for meaning rather than hope. When Goiter's protagonist, Sally, finds this connection in the form of the floating head of Joe Murphy, she grabs on with everything she's got. And while Pettinger's storytelling is slightly surreal, it remains utterly relatable. As Sally (quite literally) jumps into the void to find her missing love, she offers this thought, "The only thing I thought about was a life I wish I had been living all these years." This is a great comic, you should go buy it.
Halloween 2017 by Laura Lannes. (Diskette Press) Lannes is an incredible talent, both with her gentle brushwork and her brutal honesty. Her work is so strong because she offers a true glimpse into her life, seemingly without commentary or judgment. She's one of the few autobiographical cartoonists I've read whose work truly offers a slice-of-life, neither emphasizing nor downplaying any perceived flaws. In her comics, she simply is, and it's extremely refreshing. This story, which covers a few days around Halloween was initially posted on her Patreon, then printed up (100 copies) by Carta Monir & Carolyn Nowak's Diskette Press. Copies might be hard to come by, but they're totally worth it. If you can't scare one up, spend the $25 on Laura's equally incredible, By Monday I'll be Floating in the Hudson with the Other Garbage.
Forever and Everything #3 by Kyle Bravo. (Self-published) Karl Bravo is an artist, teacher, and cartoonist who lives in New Orleans. His ongoing diary comic, Forever and Everything, is one of a growing number of 'parent' comics out there. As a dad to two kids, it's always nice to see some of my experiences rendered on the page. From forgetting whether or not he used soap in the shower to navigating raising kids in our weird world, Bravo's work truly speaks to me.
Each page in this collection is made up of twelve panels, with each 'strip' made up of 4-10 panels. There are insights into teaching, fatherhood, an impending second child, marriage, and being an artist & citizen at a pretty weird time in American history. Throughout it all, Bravo maintains a gentle optimism and sense of whimsy that is truly inspirational. The comics are simple and charming and are some of my favorite being made today.
Troubled Mankind of the Modern South by Jeff Zenick. (Self-published) Jeff Zenick, a Florida-based artist has been making comics and zines for decades, and this year's output feels perfect for this moment in time. This zine is filled with page after page of Zenick's drawings of online mug shots from people arrested across the South and each image is accompanied by a description of the perpetrator's alleged crime. In these images, Zenick manages to capture the bewilderment, the confusion, the anger, and the frustration of so many people in our society.
While it would be easy to thumb through this zine and think of it as non-linear, the truth is these images do tell a compelling story of who we are, of where we are, as a society. It's worth noting that nowhere in the zine does Jeff refer to the people as criminals or people with any kind of evil intent. Rather, he is presenting mankind as we are, and as he writes in his introduction, "It seems we are rot. We pretend that it is the fault of the circumstances. While privately acknowledging it is our own lazy choices." If that doesn't sum up middle class America's response to the criminalization of poverty, I don't know what does.
The Weight #8 by Melissa Mendes. (Self-published) If you've been reading along with Mendes' incredible story so far, then you were as relieved as me to see our protagonist Edie get some quiet time in the country after all she's been through. This story, based on the life of Mendes' grandpa and a story he wrote, is truly heart wrenching and beautiful. If you haven't been reading, she has kindly posted the entire story online. So, catch up, then subscribe or support her on Patreon.
Folrath #3 by Zak Sally. (La Mano) First off, this isn't a comic, at least there are no drawn images. Rather, it's the conclusion of Zak Sally's three-part memoir about his time in the 90's living in punk squats, playing in bands, self-medicating, trying to make comics, trying to true his moral compass, and learning through fucking up. If you're at all interested in that time, or if you enjoy connecting with someone else who has been on a long journey, then this memoir is for you. I strongly recommend all three, as well as his actual comic series Recidivist. Part One (100 pages) is available for $7 and Part Two (155 pages) is available for $9.
Sunday by Olivier Schrauwen. (Self-published) For some reasons, Ollie (allegedly) only published 250 copies of this comic, and we can all only hope that someone, somewhere, has the good sense to reprint it so everyone can read it. As with all of his work, this story seems to deal, surreally, with the question of what it means to be human. To begin answering this question, the book (part 1) centers on two hours in the life of Olivier's cousin, Thibault. It is beautiful, brutal, weird, and wonderful. If you can't scare up a copy, check out his Fantagraphics book, Parallel Lives, which is also quite brilliant.
Aug Stone:
1. andy: A Factual Fairytale The Life And Times of Andy Warhol by Typex. (SelfMadeHero) A spectacular achievement. 562 pages and each panel packed with meaning and wonder waiting to be discovered. Divided into ten sections, each is drawn and colored like the art from its relevant period, the 30s look like the 30s etc. The subtle themes, dynamic interplay of characters, and overall presentation show Typex to be not only a master artist, but a master storyteller as well. Having almost no interest in Warhol or his life, Typex drew me in and I was soon fascinated with the lifeforce pulsing out of these pages. Warhol was a being obsessed with surface, who couldn't deal with any real feelings, but with the way Typex conjures the whole sordid Factory scene, he makes Andy - this human who was trying so hard not to be human – human.
2. Resident Lover, by Roman Muradov. (kuš!) A wondrous little book. This 24 page minicomic is a lovely, lovely thing. Roman Muradov works in many different styles but his own essential one always shines through. The story is a poetic dream, humorous and wistful, and you never know where it's going next. A delight every time I read it, and that's been many.
3. Vanishing Act, by Roman Muradov. (Fantagraphics) What I said above about Muradov working in many different styles? This book is that in spades. Futurist, Dada, surrealist, and on and on, the artwork changing with every chapter. The story – even with his attempts to aid the reader with a map, timeframe and cast list – is difficult to follow, to say the least, but like trying to make sense of life, that is hardly the point. What emerges is beauty, ideas to ponder, fleeting emotions, and more than a good dose of humor.
4. The Wicked + The Divine, Kieron Gillen & Jamie McKelvie. (Image) It's winding down now after four plus years. They've just released issue #40 and I'm still way into it. What exactly is going on with these popstar gods? It's not so much that I wanna know how it all comes together at the end but more how it all keeps coming together every issue. A story to savor, and I will miss WicDiv when it's over. Gillen has a way of bringing out the excruciatingly annoying aspects of ego and within the same issue have a character say something about life that is so profound that you must pause to admire. And McKelvie is one of the best artists in comics today.
5. Ether: The Copper Golems, by Matt Kindt & David Rubín. (Dark Horse) So glad one of my favorite series is continuing and with plans for more after this. Ether deals with the importance, and abundance, of story to humankind. Matt Kindt does a brilliant job of exploring the collective unconscious, a.k.a. The Ether, via the uberrationalist Boone Días who believes there's an explanation for everything, even magic. And David Rubín's art is fantastic and fantastical. New character Grandor adds a new dimension to adventure with his confidence, courage, and cool. And the raddest looking character I've seen all year is the all-blue master storyteller Gale Animin with his shades, antennae ears, and giant fur-lined winter coat.
I'd like to add that I'm psyched Gerard Way & Gabriel Bá's The Umbrella Academy is back with Hotel Oblivion. Issue #1 didn't really do it for me at first, leaving only confusion. But whatever it is that's going on resonated much more on re-reading, and I'm now way into the story. We're flung all over the world, Oblivion, and into Afterspace. The 'miniature home' of issue 2's title is a compelling enough mystery to stand out amongst a whole lot of chaos, with boy assassin Number Five's plotline being the most intriguing. Way's writing with Bá's art continues to be a winning combination, making The Umbrella Academy the comic I currently look forward to most each month
Tucker Stone:
The Labyrinth, by Saul Steinberg. (NYRB) Can't see it ever leaving the to-be-read shelf. Endless possibility.
Grip, by Lale Westvind. (Perfectly Acceptable) One of the most overwhelmingly positive emotional experiences that any comic provided, and that doesn't even feel like one of the top ten things you should be praising it with.
Angloid, by Alex Graham. (Kilgore) There weren't very many good fuck-up comics this year, but there was one great one: Angloid.
Mallko & Dad, by Gusti. (Enchanted Lion) It's tough being this honest in life; doing it in art is next to impossible. I thought this book was going to make me cry, but I was completely wrong. You get to the end and all you want to do is love. The world needs these kind of guts.
Negativeland, by Michel Fiffe. (Copra Press) The farthest afield that Fiffe has gone with using line, shape and language as musical elements. Weird, exciting and funny.
Young Frances, by Hartley Lin. (Adhouse) Some of my favorite single issues turned into an engrossing study of two women's messy, perfect friendship. I felt the way I hear other people did after reading Ferrante, but all I could think was: maybe Jaime Hernandez finally has somebody to race against?
Everything Tom McHenry put out this year, by Tom McHenry. (Self-published) No comic captured what it can feel like to live under siege by a life online: everybody hates you, everybody wants your attention, and everybody wants your money. The regular dose of these little animals and their bulletproof social critique kept me going all year.
Fielder #1, by Kevin Huizenga (Self-published) Like when you used to defrag a hard drive, but for the brain. Huizenga's occasional unwilliness to agree with you on what words mean combined with his interest in delivering the finalized version of how a page is "supposed" to be laid out. The mental reset.
Mother's Walk, by Lauren Weinstein (Youth In Decline) I can't even. Along with Gusti, Walk was the kind of thing that made me roll my eyes at all the fucking attitude that cowards had this year, taking pride in their banal embrace of lightly embossed trope worship as some kind of progress. Lauren drilled straight into emotions, feeling, fear, change, power, love, curiosity, and she did it in one of the most demanding art forms that exists, she did it with total courage, zero judgment. It's an exhilarating piece of work, and if you ignore all the skill it took to create, what you're left with is a fearlessness to commit to creation instead of the 2018 sins: self-worship and temper tantrums.
Jamie Tanner:
Far and away the best of the year is Berlin, by Jason Lutes (D & Q). Possibly among the best comics I've read, period. Incredible book, full of life, masterful cartooning.
Other books I loved this year:
Young Frances, by Hartley Lin. (Adhouse)
Skyscrapers, Inc., by Josh Cotter. (Adhouse) Okay, maybe I just liked the excuse to re-read Skyscrapers of the Midwest, a favorite.
On a Sunbeam, by Tillie Walden. (First Second/Avery Hill/Self-published)
Coyote Doggirl, by Lisa Hanawalt. (D&Q)
Most unsettling:
AMNESIA: The Lost Films of Francis D. Longfellow, by Al Columbia. (Floating World) A slim but potent dose of concentrated nightmare fuel.

Jason Teal (critic):
2018 was primed full of contradictions and collaborations as community missions were aligned and rehashed interminably. Nowhere more public has this shuffling been observed than in our art and writing communities. With Tumblr's sale seeing policy revision to the point of obscurity, a major platform for the comics artists has been left behind. But comics have become more central, if not integral, to the identity of our multimedia empires. The power of images to traverse the imaginations of people and creators alike has ushered in more necessary art than ever before.

The House, The Haunts, The Manner of All Things by duncan b. barlow & thaniel ion lee. (Self-published) A collaborative work for humanhood recordings, an experimental sound art/music label from Louisville, KY, forging empathy to the Other, this time the legacy of the haunted house. The house remains through murders and disuse, alongside complex artwork from thaniel. Gorgeous and contemplative, with a unique framework for its narrative.
Parallel Lives by Olivier Schrauwen. (Fantagraphics) Speculative memoir is a perplexing genre rising from visual haymakers like Schrauwen and Alejandro Jodorowsky (Where the Bird Sings Best). That said, the propensity for Schrauwen to unstick our brains with enigmatic story arcs and haunting artworks is second to none. I love the ambition documented in Schrauwen's books, and I am so happy Fantagraphics has brought us the deadpan scribblings thricely. The six short stories in the book are weird and unexpected, much as we have come to expect from the author.
Why Art? by Eleanor Davis. (Fantagraphics) An engaging presentation on the merits of art, usually performed for conference audiences, Why Art helps put into perspective the impulses guiding creative voices in this troubled era. Eleanor Davis knows how to find the inedible image in various subjects to great success. Read everything by this fantastic author.
the empty season by Catherine Bresner. (Diode) I'm cheating here by using poetry comics to shout out the agenda of The Comics Journal, but Bresner's collages and illustrations invoke dynamic results when paired with verse poetry of surreal and political import. Her first graphic novel is coming together and promises a diverse range of styles and voices. An artist to watch in 2019.
Sabrina by Nick Drnaso. (D&Q) Deceivingly simple illustrations unlock a nefarious plot of wild conspiracies in the waning hours after a missing persons case. A curious airmen and grieving sister illuminate a cast of characters as rich as Drnaso's debut Beverly. And being the first graphic novel nominated for the Man Booker isn't shabby. A beautiful book to boot.
Michael Tisserand:
The following ten books are the new comics that most amused, informed, engaged and enraptured me in 2018 — or with Pia Guerra's brilliant Trump-era cartoons, most outraged me. I should disclose that I contributed an essay to Thimble Theatre but I recommend it anyway. I should also disclose that this list doesn't include the many titles I wish I'd gotten to this year but didn't. With that, here are my top ten in alphabetical order by last names:
Why Art?, by Eleanor Davis. (Fantagraphics)
Passing for Human, by Liana Finck. (Random House)
Me the People, by Pia Guerra. (Image Comics)
The Three Escapes of Hannah Arendt: The Tyranny of Truth, by Ken Krimstein. (Bloomsbury Publishing)
All the Answers, by Michael Kupperman. (Gallery 13)
Berlin, by Jason Lutes. (Drawn & Quarterly)
Thimble Theatre and the Pre-Popeye Comics of E.C. Segar, by Peter Maresca, Ed. (Sunday Press)
The Lie and How We Told It, by Tommi Parish (Fantagraphics)
Your Black Friend and Other Strangers, by Ben Passmore. (Silver Sprocket)
Total Monsoon, by Sarah Welch. (Mystic Multiples)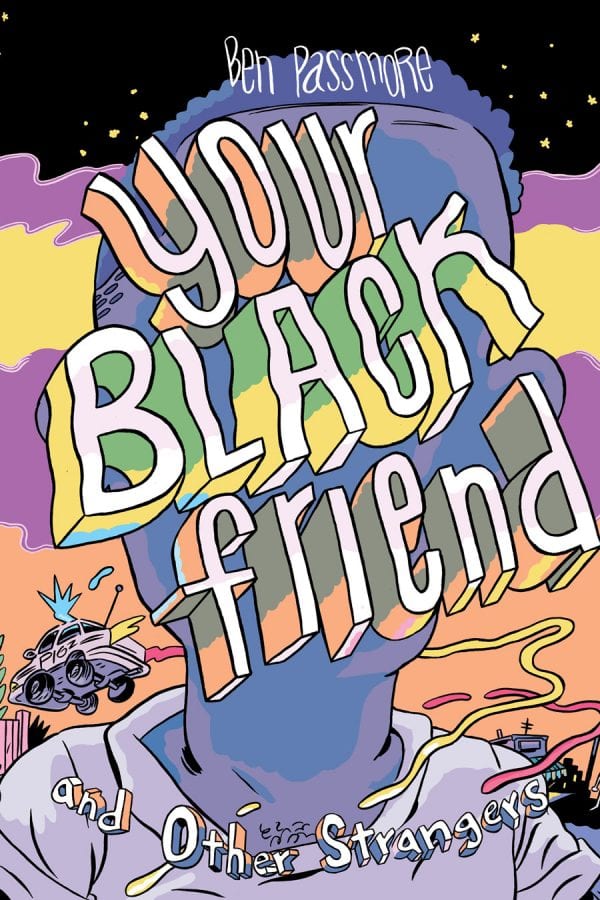 Edwin Turner:
Slum Wolf by Tadao Tsuge (English translation by Ryan Holmberg, NYRC) This collection of "alternative manga" (from The New York Review of Books' NYRC imprint) showcases nine rough and seedy stories focused on the kimin, the "abandoned people" who live on the margins of Japanese society. Under Tsuge's mean humor is a diamond-sharp kernel of pathos for all humanity, rendered in spare, even rushed art. Tsuge draws as if his ink and paper might be snatched away at any moment by some civilizing agent who would keep his slum wolves away from respectable eyes. His world isn't pretty but it is somehow beautiful.
Hieronymus & Bosch by Paul Kirchner. (Tanibus) Paul Kirchner continues his late career renaissance with Hieronymus & Bosch, a collection of over eighty comic strips set in Hell. The plot of most of these one-pagers is pretty straightforward: Hieronymus and his wooden toy duck Bosch try to escape---either Hell itself, or the boredom of Hell---and fail. Kirchner's Hell is a slapstick paradise, and if Hieronymus is eternally doomed, at least he finds some solace in his own creative prowess.
Samplerman, January 2018-December 2018 by Yvan Guillo. (Self-published) In a profile a few years back, the artist Yvan Guillo (who works under the name Samplerman) declared: "I am half the artist and half in the audience, exploring all these pages, picking the things I want to use, making a template and watching the composition being made nearly by itself." Guillo perfectly describes his techniques of collage, amalgamation, and transformation---and also describes the pure joy that teems through his work. The Samplerman strips synthesize the history of cartooning into something transcendent and energetic, a reining-in of visual entropy into a strange new order.
The Labyrinth by Saul Steinberg. (NYRB) First published in 1960 and back in print again from the NRYB this year, Saul Steinberg's The Labyrinth condenses the modern and the mythic. "Steinberg was a lyricist of the metal nib---a twirler of nonverbal non sequiturs," notes novelist Nicholson Baker in his introduction to the new volume. Steinberg's lyrical non sequiturs evince in squiggles and dots, tangles and loops which turn into well-dressed men and staid women, cityscapes and night scenes, cocktail parties and art shows. Steinberg turns Abraham Lincoln into Don Quixote, with Santa as his Sancho Panza. He takes us out of urbane New York and into midcentury America, land of motor courts and baseball parks, a knotty chaotic chorus of life. Steinberg could seemingly do anything with ink, as the range of styles in The Labyrinth shows, but what he ultimately did was utterly-Steinbergian. The Labyrinth echoes Whitman's Leaves of Grass, which sought a century earlier, to find a new language to describe a new country. Steinberg looked at America through new eyes, and, like Whitman before him, found a new language of expression---the language of labyrinthine lines on paper.
Nancy by Olivia Jaimes. (GoComics/United Feature Syndicate) I ♥ Nancy.
D.W.:
Weekend Warrior by Ben Horak. I encountered Weekend Warrior in its appropriate gallery-style context, the individually-framed drawings keeping a foot firmly rooted in comics by binding themselves to one another through a common theme and character. The character is a "mild-mannered substitute teacher" on a "bizarre and dangerous three-day weekend." Horak habitually subjects the hapless characters in his comics to excruciating torture and torment, apparently for his own sick amusement, and he really piles it on this particular schmo. In each setting he finds himself exposed to some frightening and psychologically unsettling peril. You can imbibe each drawing on its own (which takes time because Horak is great at highly-detailed drawings depicting thoroughly-inhabited imaginary environments) and then stand back to appreciate the full scope of the madness that he's enfolded into this hypothetical weekend. As an addendum to this entry, I suggest you pick up a copy of Daydreamin' Dave, another 2018 offering that has all of the author's aesthetic and thematic trappings but comes in a more conventional, and just as highly entertaining, comics package.
Walt Dohrn's Instagram comics (@waltdohrn). Dohrn is an accomplished professional in the animated film business and apparently a devoted and responsible family man. But by his own admission in his online diary comics, though he has everything he wants out of his professional and personal lives, he still struggles to feel content and complete. These diary comics seem like a conscious or unconscious attempt to nurture his spirit and do something for himself, to fill sketchbooks with therapeutic autobio comics for the sheer satisfaction of making things. All of this is largely beside the point that the things under consideration are the richest, funniest and best-drawn comics that I'm aware of on Instagram. Some savvy publisher should get in early on a good thing and make this guy an offer to put these together in a book. They're compulsively readable, brilliantly well-drawn and a consistent treat for those of us who like to read others' intimate insights and nod empathetically or chuckle knowingly.
Fab 4 Mania: A Beatles Obsession and the Concert of a Lifetime by Carol Tyler. Tyler augments her actual diary from 1965, the year she transitioned from seventh to eighth grades, with new drawings, comics, notes and other errata that animate the firsthand experience of its young protagonist with the mature hindsight and skilled touch that its masterful creator has acquired over a lifetime of practice making comics and art. Tyler's 1965 was mostly wrapped up in her obsession with The Beatles, an obsession that I myself acquired as an adolescent in the 1990s, long after the group had disbanded. I would watch footage of screaming and fainting girls at Beatles concerts and idly wonder who they were and what their lives at that time were all about. Tyler has provided a first-hand answer to these considerations, using the natural storytelling ability and ruthless self-honesty that she has evidently possessed since youth to bring the reader into the life of a female Beatlemaniac in the Midwest in the 60s. The culminating sequence when she actually gets to experience The Beatles live in concert and the breathless joy and energy she invites the reader to experience along with her got me misty. On the way to that moving and thrilling climax, other details and insights into her experiences involving family, school, work, boys, the death of a President, the War in Vietnam and her strict Catholic upbringing creep in and enrich the environment, bringing Tyler's narrative to yearning, pulsating life. Best enjoyed while listening to Help! or Beatles for Sale.
Little Stranger by Edie Fake. From what I can gather, this is a collection of discrete minicomics that have been bound together in this small, dense collection. I've loved Fake's work since Gaylord Phoenix. These texts are broadly similar in style to that longer and more cohesive work, but here Fake plays with conventions and finds novel ways even to repurpose unconventionality itself. Fake has a great talent for creating claustrophobic atmospheres, utilizing both representational and non-representational drawings and unusual interplay between images and words. These comics make me feel like I'm in the middle of something all-too-familiar that I almost can't handle confronting and am not sure I'm supposed to be seeing. But I can't look away because the unsettling images and happenings, incised by the hand of a great designer, are achingly pleasurable to take in.
Draw Stronger: Self Care for Cartoonists and Visual Artists by Kriota Willberg. Willberg has made a comic about staying fit and healthy while you're making comics. It's accessible, enjoyable, succinct and informative. A useful resource for all cartoonists and a worthwhile read for anyone who enjoys good comics. Surpisingly, as far as I know, this particular gap in the marketplace hadn't previously been filled, and anyone else attempting the same concept will find it hard to surpass the work Willberg has made of it.
Luke Howard's Instagram comics (@andsoluke). At this point Howard uses his Instagram account almost entirely for publishing single-panel black-and-white gag cartoons with the same computer-generated font for every pithy, one-sentence caption. I usually love about four out of every five of these, finding that the fifth rubs me the wrong way for some odd reason that I can never quite articulate. Maybe it's that the impish sneer encoded in these comics keeps them pretty sour and that I get demoralized when any hint of well-meaning or sincerity comes peaking through a crack in the wall. I don't think Howard would mind knowing that one of his readers feels that way because I suspect that he might be trolling the very concept of the single-panel gag cartoon (for reasons about which I'll decline to hazard a guess) and doesn't care whose sensibilities do or don't get singed in the furnace of his imagination. As confrontationally bleak as they usually are, these comics are achingly funny and, though simple and repetitive, are very well-drawn. Howard has a confident line that pairs well with his dark and direct sense of humor. Do not consume while operating heavy machinery.
Brainfazer by Kevin Barry. This is a work-in-progress that Barry excerpts on his excellent Instagram account, @moonwolveskmb. This guy is my favorite cartoonist who has never (as far as I know) put anything out in print, so I'm pretty excited to see more work on Brainfazer. He's batting a thousand on Instagram, so while we all wait for something we can buy you should get out your phone and spend time with his account. His maximalist aesthetic, dreamy, dystopian psychedelic color schemes and campy character designs are worth plunging into and splashing around in. One of the best working right now.
Prison Pit Book Six by Johnny Ryan. I've been following these books from the beginning so I was pleased to find that the last volume is a fitting conclusion to this gleefully violent and offensive saga. I like the way Ryan draws; he really falls on his dick-sword for even the most ridiculous and nihilistic concepts that his imagination can generate, which is what saves them from ever not working. The more insane and violent and disgusting things get in Prison Pit, the more sincerely he commits. In this final book he gets better than ever before at layouts that are so ambitiously dense as to degenerate almost into abstraction. And narratively he pushes everything up to and past its logical conclusion and over the edge into an abyss. An engaging read and a harrowing but satisfying end to this particular story.
To Know You're Alive by Dakota McFadzean. A self-published minicomic by the incomparable McFadzean about the experience of becoming a father and his developing relationship with his toddler son. Both of these personalities are brought to life by subtle narration and nuanced characterization. Each page contains one panel, which decelerates what could have been a dismissively short read and forces you to sit with each moment. McFadzean peppers the relatability of the autobiographical narrative with just enough horror to give a sense of the gnawing concern and dread that came prepackaged with the pride and love he feels for his child. His ability to engender a sense of believability through economical storytelling and highly skilled draughtsmanship is nonpareil among his generation of cartoonists. An unusually good showing, even from him.
Codices illustres: The world's most famous illuminated manuscripts, 400 to 1600. By Ingo F. Walther and Norbert Wolf. It would be disingenuous to suggest that I've "read" this 2018 edition of the Taschen publication. It will take something like a lifetime to fully appreciate each artistic and calligraphic detail along with every bit of informative annotation and thorough, scholarly research and sourcing. But I've drunk deeply of this beautiful and indispensible volume since acquiring it for my personal collection, having long been inspired in my own work by illuminated manuscripts and long searched for a single volume that collected enough of the best stuff in full color and in one place, and I plan to put in the time it takes to eventually read every word and study every image in detail. Illuminated manuscripts are comics and this is the best comics investment of 2018.
Julia Wertz:
Passing for Human by Liana Finck. (Random House)
Coyote Doggirl by Lisa Hanawalt. (D&Q)
Berlin Book Three: City of Lights by Jason Lutes. (D&Q)
One Dirty Tree by Noah Van Sciver. (Uncivilized)
Why Art? by Eleanor Davis. (Fantagraphics)
Andrew White (critic):
(Anyone interested can see the full list of comics I read in 2018 here. In terms of disclosure I suppose I should mention that a few of the cartoonists on this list are personal friends.)
In alphabetical order:
Comix School USA #12, Kevin Huizenga. (Self-published) Most of the Comix School USA zines were published before 2018, but this final issue gives me an opportunity to mention the series as a whole, which has had a significant influence on me. Every time I return to it, I get something new - tiny mnemonics like "what specific actions suggest themselves?" or "fill a big area and then subtract" mean something different each time I encounter them. These pages of dense notes might seem overwhelming, but when I read them I feel calm and reflective. I'm able to synthesize what Huizenga would call 'flow.' Comix School USA #12 is also interesting in itself, as Huizenga tries to sum up and bring to a conclusion his thoughts about his own process and his attempts to explain it to his students. In earlier issues, you see Huizenga struggling on the page to be a good instructor, to relate to his students, but here he's more self-assured and definitive. This issue's centerpiece is a long essay that presents a cogent and distilled version of Huizenga's approach to comics, but also reveals him unsure about his future in academia. I believe he is still teaching comics today, but more importantly he is certainly still making them.
"Get to work," Huizenga writes, in a page titled Main Lessons. "Stick with it. Don't hurry."
Minor Leagues #6, Simon Moreton. (Self-published) Moreton made an interesting transition from his last series, Smoo, to Minor Leagues, and that transition is underscored in #6 with the first part of 'Where?' This is Moreton's first serialized long-form story, and it's an ambitious attempt to combine prose, comics, history, map-making, found text, and photography in a narrative about, as Moreton writes, "place, history, death, memory, childhood, and memory." Does it work? Does it all fit together? I'm not sure yet, but I think it might. In fact, it's interesting that comics make up a small portion of this work - except of course that it's all pictures and words, which maybe means that it's all comics. But prose, illustration, and photography fill most of the pages here. In previous issues of Minor Leagues, Moreton has refined an approach to prose that, like his comics, is superficially simple but deeply evocative. He applies that to great effect here with lines like "growing up here, I came to know - without even realising it - the smell of thousands of years of stratifying, rolling earth." I also admire Moreton for his commitment to zinemaking in its most basic and perhaps most compelling form: black and white pamphlets printed and stapled at home; containing a mix of comics, prose, and illustration; and sold at as low a price as possible. The indicia of all his work in recent years had read "printed at home in Bristol."
Recollection, Alyssa Berg. (Self-published) We've pushed the risograph about as far as it can go in terms of technical innovation, I think -- but Berg finds a new angle in this alluring collection of her single page strips, which were originally painted in full color and then reworked for risograph printing. I can't begin to imagine how she did this, but it comes off beautifully. Part of this work's pleasure is simply basking in that visual appeal, which is furthered by the choice to print just one strip in each spread. Berg's art also succeed regardless of whether you understand the technical mastery behind it. In other words, I wonder if some fancy risography might just look like bad offset printing to the untrained eye, but that's not a problem here because Berg's color choices are bold and original, both in risograph and in the painted versions that you might still find online. These pages succeed unequivocally. They sing.
Shortbox #9, ed. Zainab Akhtar. (Shortbox) I think that many of the individual comics published by Shortbox will receive deserved accolades this year -- in this batch, Sophia Foster-Dimino's Did You See Me is probably the standout -- but I am most consistently impressed by Akhtar's skills as an editor and curator. Good curation is measured in part by its ability to go unnoticed, and Akhtar never gets in the way of the cartoonists that she publishes. As an editor, she seems to have refined but wide-ranging tastes, which matches the breadth of work she wrote about in her time as a critic. But despite that range, the work in each Shortbox collection always feels like it fits together. Choosing what work to publish, and helping each creator to make the best version of the work they can, is difficult even when you're editing a traditional anthology, where you might invite 20 cartoonists to participate and can rely on a few outstanding pieces to offset the work that doesn't quite fit. I can't imagine how much more challenging this is when you only have 5 or 6 slots to fill, and you ask each creator to make 30+ pages of new work. More simply, it's very easy to make a mediocre anthology, even with very good contributors. Shortbox is always an outstanding anthology.
Total Monsoon, Sarah Welch. (Self-published) Total Monsoon is eligible for 2018 best-of lists because its planned publication in 2017 was delayed by Hurricane Harvey flooding. That's somehow appropriate for this collection of Welch's Endless Monsoon series, which follows a woman who lives in a muggy basement apartment. This comic feels wet. Humid. Muggy. Maybe that's in part thanks to the deep green of the two-color riso printing, but it's largely a result of the mood that Welch slowly builds up through a careful sequencing of comics, photos, full-page illustrations, and near abstract sequences. This comic is telling a story -- a compelling one -- but it doesn't feel any great urgency in doing so. It sits in place and lets tone accumulate.
What The Body Is For, Madeleine Witt. (Self-published) In describing her process, Witt recently wrote, "I sit down, quiet my mind, and focus on a particular person—someone close to me, or someone I've met that day who opened themselves to me. I try to focus in on a feeling that I want to give them, or something I want to tell them. Once I have that feeling, I draft a bunch of images and words and try to feel out which ones get at that feeling. If it's a close friend, I'll draw on our common languages. I try to fit all the images together into something coherent, then cut away until I have something that gets at what I want to say." Perhaps that approach helps explain why this comic feels so intimate, so personal. Witt confronts serious, difficult topics but this comic also feels comforting. She builds up a visual vocabulary that refracts and repeat, but without ever appearing self-referential or repetitive. It's quiet. It whispers.
Yellow Negroes and Other Imaginary Creatures, Yvan Alagbé. (NYRC) At the end of the titular story in this collection, a character is running from the police. You can feel the desperation of his limbs in Alagbé's brushstrokes. In my memory, this sequence lasts from at least half a dozen pages. In reality it's only four panels. I think about that all the time. I hope that NYRC soon publishes Alagbé's Ecole de la Misère, which I think about even more.
Kent Worcester:
Lots of great comics, and books on comics, were published in 2018 - too many to keep track of, in fact, even if we limit ourselves to trade books and reprint volumes published in Canada and the United States.
In this context, obvious contenders include Eddie Campbell's The Goat-Getters: Jack Johnson, the Fight of the Century, and How a Bunch of Raucous Cartoonists Reinvented Comics (Idea and Design Works); Youssef Daoudi's Monk! Thelonious, Pannonica, and the Friendship Behind a Musical Revolution (First Second); Julie Doucet's Dirty Plotte: The Complete Julie Doucet (D+Q); Jules Feiffer's The Ghost Script (Liveright); Nora Krug's Belonging: A German Reckons with History and Home (Scribner); Peter Kuper's Kafkaesque: Fourteen Stories (Norton); Jason Lutes' Berlin (D+Q); Chris Reynolds' The New World: Comics from Mauretania (New York Review Books); Mark Russell's Exit Stage Left: The Snagglepuss Chronicles (DC); and David Small's Home After Dark (Liveright).
I would also like to spotlight a handful of titles that could easily get overlooked this year: Eleanor Davis' Why Art? (Fantagraphics); Ben Passmore's Your Black Friend and Other Strangers (Silver Sprocket); Lisa Hanawalt's Coyote Doggirl (D+Q); Noah Van Scriver's One Dirty Tree (Uncivilized); and Jim Woodring's Poochytown (Fantagraphics). None are as weighty, ambitious, or as carefully researched as texts like Belonging, Berlin, and The Ghost Script, but each of them reached that elusive sweet spot. They are precisely the kinds of playfully idiosyncratic projects that I am likely to reread for pleasure in 2019 and beyond.
Frank M. Young:
The Blue Onion #1, Chris Cilla (Revival House Press)
Crazy Quilt: Scraps and Panels on the Way to Gasoline Alley, Frank King (Sunday Press)
I, Rene Tardi, Prisoner of War in Stalag IIB, Jacques Tardi (FB)
The Complete Berlin, Jason Lutes (D&Q)
The Complete Dirty Plotte, Julie Doucet (D&Q)
Thimble Theatre and the Pre-Popeye Comics of E.C. Segar (Sunday Press)