A chat with the artist of Hansel and Gretel and numerous other books and projects about process, Italian design, and the early 1980s.
A look at Jeet Heer's new book, In Love With Art.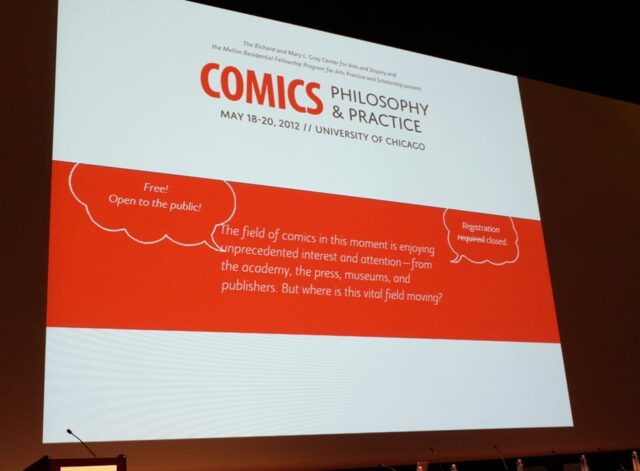 "Comics: Philosophy & Practice" gathered seventeen luminaries of the medium to discuss what it all means.