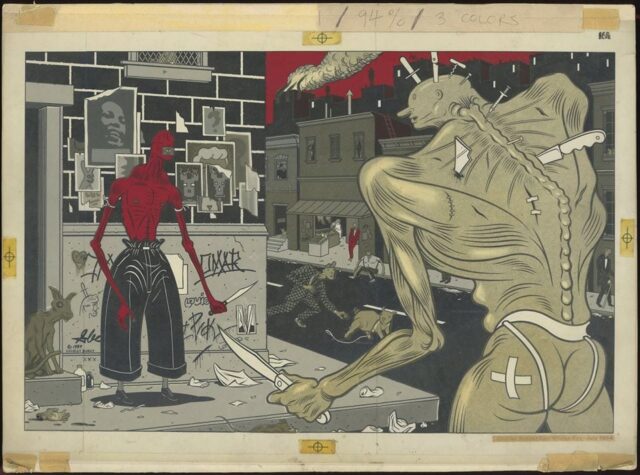 "There was no money.  I think we were actually paid in drugs." — Mark Michaelson, former art director The East Village Eye Lower New York has been the scene for numerous "art movements," and the decade between the mid-70s and mid-80s sure was one of them, especially for the convergence of comics, "art," and punk John Kelly | February 15, 2016
A 1996 interview with the creator of Underworld.
You didn't buy an alt-weekly newspaper, much less hold on to it. You picked them up from a pile somewhere, read them or didn't, and then threw them out. Some of these papers ran comic strips, but many didn't. Some of these papers just ran comic strips without letting the artists know and didn't pay them.