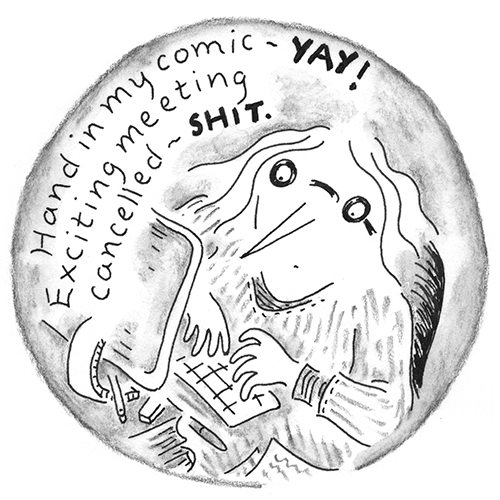 A drive to Princeton, a whale of a surprise, and books, books, books: today's Cartoonist's Diary has it all. Deadlines are in the rearview for Jennifer Hayden!
A little bit of progress counts as progress: don't let anybody put your success on a scale! Jennifer Hayden gets it, in today's Cartoonist's Diary!
There's probably no more Cartoonist's Diary then a Diary that includes good food, deadlines, dreams, frustrating emails and good bookstores: Jennifer Hayden, starting it off correctly!