The 1980s has long been considered a turning point for the comic book industry and comics culture. It produced landmark works, both commercial and critical, that prompted a reassessment of the possibilities of the medium, which, in turn, exposed the culture to a wider demographic than the insular fandom that dominated the discussion in previous decades. 
The seemingly out-of-nowhere commercial successes, such as Eastman and Laird's Teenage Mutant Ninja Turtles, signaled to publishers that there was a market of consumers, in and out of the traditional fandom, who wanted in on the next big thing, which, in turn led to a glut of content flooding the market. Commonly known as the Black and White Boom, this glut contained bargain-basement imitations of the hits, but a slew of new talent also surfed in on this wave. Critically, Miller's and Varley's The Dark Knight Returns and Moore's and Gibbons's Watchmen were embraced for their mature incorporation of contemporary themes into superhero narratives. Spiegelman's Maus was lauded for showing the possibilities of content for the comics form. In the ensuing years, these landmark titles cast a long shadow, capturing an outsize portion of the discussion of comics in both academic and critical circles.
In The Other 1980s: Reframing Comics Crucial Decade co-editors Brannon Costello and Brian Cremins, along with a cadre of comics scholars embark on a project of "recovery," giving closer scrutiny to titles, trends, and market forces that were overlooked in this pivotal era of comics. In doing so, they uncover and re-contextualize creative voices and concerns that continue to echo within comics culture (and in the wider spheres of pop culture) forty years later. The Other 1980s is an invaluable installment to a critical re-assessment that has been long underway, building on existing scholarship and critical analysis, while posing new and interesting questions about the past and future of American comics.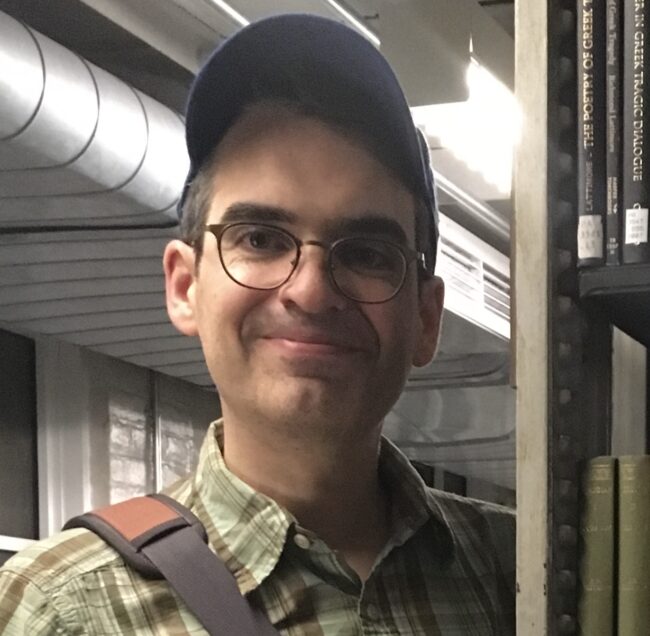 Ian Thomas: Can you each say a little bit about your personal and professional relationship with comics? Has all of your scholarly work incorporated the study of comics?
Brannon Costello: I've been reading comics as long as I could read, but my primary academic training in graduate school was in American literature, especially the literature and culture of the U.S. South. My first book is about the relationship between racial paternalism and social class in post-World War II novels by writers like Eudora Welty and Ernest Gaines--no comics there. I think my path to comics studies is pretty similar to the one taken by a lot of other comics scholars of roughly my generation: get established (and hopefully tenured) in a traditional field, and then look for, or stumble across, intersections between that field and comics studies that serve as a kind of bridge. That's a big part of where Comics and the U.S. South, which I co-edited with the great Qiana Whitted, came from. Not all of my scholarship has been about that intersection--my work on Howard Chaykin, for instance--but it continues to be an area of interest.
Brian Cremins: I learned to read in part from comics, and I first became interested in them when I was a kid in the late 1970s and early 1980s. I was especially taken with the artwork, since my mom was teaching me to draw at the time. In college, I started as a Studio Art major, and I still paint today, but I ultimately shifted my academic focus to literary studies. Although most of my work over the last couple of decades has been on comics, my training is in late 19th century American literature and African American literature/theory, with my PhD dissertation having been on novelist, entrepreneur, and pioneer African American filmmaker Oscar Micheaux. That background in American and African American literature has informed all of the writing I've done on comics, and of course I'm always depending on my art training and study when I engage with the visual field of these texts.
How does a survey like The Other 1980s come together? How did you go about assembling contributors?
Brannon Costello: Brian and I started talking about this project at the International Comic Arts Forum conference back in 2016, although we had already been having conversations about the overlooked richness and diversity of this era of comics when Brian was giving me some really valuable feedback on an early draft of my Chaykin book. It was clear that this wasn't the sort of book that either of us could write alone, or even together--that we'd get a much more thorough and wide-ranging survey of the era if we solicited contributions for an edited collection. There were individuals to whom we reached out because we knew they had an interest in this material, or because we knew of a series or project that might be a good fit for their general scholarly interests, but we also distributed a call for papers and got a number of proposals that way.
Brian Cremins: I really want to thank Brannon again for inviting me to work on this with him. He'd come up with the idea for the book and, as he said, we quickly realized that, to capture even a small fraction of the diversity of voices of 1980s comics here in the U.S., we would need a diverse and fairly large group of contributors. Once Brannon's book on Howard Chaykin, Neon Visions, was published in 2017, we got to work on this project, which meant putting together that call for proposals. One of the challenges we ran into is that, as we mention in the book's introduction, so many of these titles are out of print, so we pooled our resources and made sure to get copies of these comics to our writers who didn't have access to them. I've now donated a lot of those comics to the collection at Michigan State University, which Randy Scott has curated for the last four decades. We hope to pass on the spirit of community at the heart of the book to the next generation of scholars who might want to explore these comics and their creators.
What were your initial thoughts on what you wanted The Other 1980s to encompass? What were the goals that you conveyed to contributors?
Brannon Costello: There's a general consensus among fans and critics that the 1980s are a significant and influential period in comics history, but so often, the richness and variety of comics production in the era gets obscured because so much attention is devoted to a handful of major works like Watchmen, Maus, and so on. So, we wanted to expand and complicate the critical conversation about the period. The central idea for us was to recover these lost, neglected, or understudied works both because they are interesting on their own terms but also because each of them offers a different way of thinking about comics history, a way of defamiliarizing the conventional narratives that organize our understanding of what comics is and how it came to be. We opted early on to ask for shorter essays so that we could include more of them in hopes of bringing as many different texts and perspectives together as possible. We knew there was no chance that the book could be comprehensive, but we wanted to stretch as far as we could to give a sense of the often neglected scope and variety of the era.
Still, there's much more from this period that would reward further examination, so we hope that The Other 1980s will be the first word, but not the last word, in this discussion. Beyond that, I don't think we were particularly prescriptive with our contributors, except that we did urge them to situate these works in their historical context as much as possible, which sometimes meant that Brian was delving into his amazing archive of comics and fanzines to turn up a useful interview or review that we could share with a contributor.
When you solicited contributions, did you find applicants wanted to write about works that were not canonically well-known or did you find that they wanted to put a different spin on well-known works? Did they understand what you were trying to do right away?
Brannon Costello: I think we had a couple of initial queries about potential contributions that sounded like great projects on their own terms but that we ultimately decided weren't quite "other" enough. For the most part, though, it was like people had been waiting for an excuse to go down some little-traveled byways.
Brian Cremins: Yeah, like Brannon said, we had some really interesting and excellent proposals that sadly we just couldn't use, since they didn't quite fit the scope of the book. In those cases, we did our best to encourage those writers to develop those ideas, and to consider submitting them to comics studies journals.
Can you talk about what you envision as the start and endpoints to the era covered in this book?
Brannon Costello: There's always an element of the arbitrary in any historical periodization, but I tend to think of "the 1980s" in comics as the era when the direct market became the driving force in comics retail. From that perspective, you could certainly make the case for a kind of "long 1980s" that would begin with, say, the foundation of Eclipse Comics in 1977 and continue on through the early 1990s speculator crash, and, later, the increasing significance of bookstore distribution. Of course, the closer you examine even a relatively narrow range of years like the 1980s, the more internal variation you see: to launch an indie book into the direct market in 1982 was a very different project than doing so in 1989, for instance.
I find it very interesting that The Other 1980s touches on the importance of paratextual aspects of the books it covers—letter columns, editorials, etc.—in contextualizing the culture of the era. What do the paratextual aspects add to critical consideration? What do you think is lost by their omission in reprints? Can you point to any books, especially overlooked, that were rich in paratextual content? Do you think paratextual content is worthy of collection in and of itself?
Brannon Costello: On one level I'm sure the elimination of paratexts in reprints is purely practical--fewer pages to republish means less expense. But most reprint projects now also seem to operate on the principle that the work being presented is achieving its final form as a kind of faux graphic novel, and so it's easy to lose touch with the significance of seriality in terms of how books were both produced and consumed.
Those letter columns and editorials are also really key for situating comics in their historical moment. It's so valuable to see how both creators and readers are responding to small but significant shifts in the comics industry in real time, and it's also illuminating to see what kinds of meanings contemporaneous readers were making from these comics. Critics can run the risk of condescending to earlier generations of readers who, we sometimes imagine, are less enlightened than we are, but often you'll find spirited debates raging in letter columns that anticipate contemporary concerns.
Brian Cremins: The letters pages, the editorials, the ads—those were so much a part of the comics community in the 1980s. If you go back and take a look at the original copies of these comics, it's like there are two narratives going on—the one in the comic itself, and then the other stories being told by the editors, the creators, and the readers themselves in those letters, essays, and house ads. Readers will notice that many of our contributors focus on the letter columns, for example, as a way of understanding what was happening in the comics community of the time.
You'll see careful discussions of various paratexts, for example, in Jeremy Carnes's piece on Tim Truman's Scout (where he builds on Leah Misemer's ideas on the letters page as a "correspondence zone") and in Isabelle Licari-Guillaume's essay on Elfquest. Just about all of the essays in the book, in fact, engage with paratexts in some way.
The titles covered in The Other 1980s were initially overlooked to one degree or another upon initial release. Was this due to the long shadow cast by Dark Knight Returns and Watchmen? Was it due to the sheer volume of output? Some other reason?
Brannon Costello: Some of these were overlooked, but in fact, what's interesting is how many of them weren't. Many of these comics were actually incredibly popular at the time, or at least had a devoted following, but they've now fallen by the wayside in the narratives about the era that critics, scholars, and fans have constructed. So much of the discourse about comics from this era has been concerned with the idea of comics "growing up"--that idea of comics history as Bildungsroman that Chris Pizzino writes about in Arresting Development. So scholars have tended to favor books that they can point to as evidence of the maturity and sophistication of the medium, especially works that can be cleaned up and repackaged as literary-ish graphic novels. Dark Knight and Watchmen lend themselves easily to that project; Robotech not so much. So, it's no surprise that a toy tie-in comic like Micronauts or a long-running fantasy serial like Elfquest or a series as playfully idiosyncratic as Neil the Horse would be neglected in contemporary scholarship, even though none of those series was exactly invisible in the 1980s.
Brian Cremins: On the other hand, some of our writers focus on books that did have short life spans. For example, Aaron Kashtan writes about a few series that DC published, most notably Barbara Slate's Angel Love, that were never really given a chance to succeed due in part, as Aaron argues, to the fact that the books were not marketed very effectively to the audiences they were imagined for. In the case of Angel Love, Slate and DC's President Jenette Kahn had in mind young women readers. Aaron makes a convincing argument that titles like Angel Love, along with Trina Robbins's California Girls for Eclipse and Bill Woggon's and Barb Rausch's Vicki Valentine for Renegade (to name a few he discusses) are the titles that provided the foundation for the wonderful range of comics available to young readers today. Aaron's article, which closes the book, suggests that, in looking so closely at titles like DKR and Watchmen, we've been ignoring the comics from the 1980s that foreshadowed today's landscape of influential creators like Jillian Tamaki and Raina Telgemeier.
What are some titles from the era that you think are particularly ripe for reassessment? Along what parameters?
Brian Cremins: This is a question that Blair Davis, in his essay on DC's more light-hearted books of the era such as 'Mazing Man and Ambush Bug, addresses in his chapter. Blair writes that books like Captain Carrot and His Amazing Zoo Crew provided a strong alternative to the grim and gritty titles that are now most associated with the decade. Maaheen Ahmed's work on Katherine Collins' masterpiece Neil the Horse sheds light on one of the most enduring and innovative comics of the period. Many of the essays in the book focus on the fan communities, especially Peter Cullen Bryan's essay on Another Rainbow and its Carl Barks reprints. Building on the earlier scholarship of figures such as the late Don Ault, Peter also draws our attention to Another Rainbow and Gladstone's reprints of Disney comics from European creators, along with Don Rosa's amazing contributions to Duck comics.
As someone who grew up watching Battle of the Planets and Robotech and then reading First and Eclipse/Viz's early translations of Japanese comics, I learned so much from Dan Yezbick and Jonathan Alexandratos's piece on Comico's Robotech adaptations. They also write about the impact that manga and anime had on many independent comics and zine makers.
I guess this is just a long way of saying that there are so many titles just waiting to be rediscovered. If we'd had the space, we could easily have included another 20 essays. And, as Brannon said, we hope other writers pick up where our team has left off.
Brannon Costello: Absolutely. I would love to read more writing on Colleen Doran's A Distant Soil, for instance, that engages with the ideas about fantasy settings, gender fluidity, and women readership that Isabelle discusses in her essay on Elfquest, or essays that expand on the ideas in Peter's Another Rainbow piece to look at historical reprint projects as a way of thinking about what versions of comics history were being articulated and circulated, and by whom.
Do you think there is a wider potential readership for a book like The Other 1980s now than there would have been in previous decades? If so, why?
Brannon Costello: For so long, the critical conversation about comics was characterized by an anxiety about the legitimacy of comics as a reputable art form and a subject worthy of serious academic/intellectual consideration. And to some extent that's understandable: if you're an instructor trying to convince a skeptical administrator to let you teach a class on comics, it's not unreasonable that you'd reach for Maus instead of Ambush Bug. But it feels as though that anxiety has now abated enough that people are willing to look beyond the comics that wear their literariness or seriousness of purpose on their sleeve and to take a more capacious view of what types of comics might be interesting and worthwhile. We hope that The Other 1980s will be a resource for readers interested in that broader, more complicated view of comics.
Looking back, do you think the comics covered in the book were in step with other pop culture media (film, television, literature, music) of the era? What factors do you think contributed to the similarities and dissimilarities?
Brian Cremins: Oh, definitely! Even though comics as a truly popular medium continued to decline in this period, as newsstand distribution began to slow and a lot of creative energy moved to direct market-only titles, the field also engaged with other forms of pop culture that were ascendant at the time. Readers will find out more about these issues in several of the articles in the book, including Andrew Hoberek's piece about Micronauts and the other toy properties that Marvel published early in the decade. To return to the historical and cultural context provided by our writers, Meg King focuses on the way that titles like The 'Nam and Eclipse's Real War Stories grappled with the continued aftermath of the Vietnam War. We also have two essays on the significance of the Wimmen's Comix Collective in the book, one from Jim Zeigler--who provides a close reading of some of Dori Seda's work--and the other from Rachel Miller, who shows how the series provided a bridge between the feminism of the 1970s and the Riot Grrrl movement of the 1990s.
Alex Smith then draws our attention to how comics responded to the AIDS crisis and tragedy in the Strip AIDS USA anthology, while Brannon, in his article on Southern Knights, takes a closer look at how questions of region and politics shaped that long-running but now obscure title. José Alaniz's essay provides a detailed historical overview of the early stages of our environmental crisis by taking a look at Neal Adams's Ms. Mystic. Those are just a few examples of how our contributors, as Brannon mentioned, provide a lot of historical context so that readers, especially those who weren't around to read these books in the first place, have a sense of how politics, popular culture, and current events inspired these creators and affected the comic book community in the U.S. at the time.
It is easier to put out a book now than it has ever been, given access to the various technologies involved and the ability to reach readers through the internet and social media. How does that ease of publishing and that ease of access affect a scholarly work like this?
Brannon Costello: Some aspects of putting together a book like this really haven't changed, in that it's an academic book from a university press. So, for instance, there's still a careful, rigorous peer review process, and that's to the book's benefit--we got some great feedback from peer review that helped us to strengthen the individual essays and the book as a whole. I think the biggest advantage of doing this type of project in the modern era is how much easier it is to access primary and secondary materials through online comics retailers, eBay, and the like.
Brian Cremins: Working with LSU Press was a real pleasure, and, as with any project where you're working with a publisher, you have access to resources that you might not otherwise have (or might not be able to afford!) if you're publishing yourself. For example, the book's designer, Michelle Neustrom, did a tremendous job, and managed to capture the spirit of the project not only in the cover design, but also in the book's interior.
As we mention in our introduction, readers are more than welcome to jump around as they read it, but we edited and compiled the book to be read as a complete narrative, cover to cover, with the miniature introductions to each of the five sections acting as a voice that guides you from one part to the next. That's another little 1980s allusion. When I wasn't reading comics as a kid, I was digging into all of those science fiction and horror anthologies, like the ones Peter Haining used to edit, or the various Isaac Asimov ones. I loved those books, with all the little notes and introductions about the various authors. In fact, I think it was always a goal of mine, maybe an unconscious one, to work on a book like this, one that echoes those kinds of anthologies that meant so much to me as a kid.
And there are other little touches in Michelle's design work, like the lightning bolts she used as section breaks in some of the essays, which are a tribute to Kevin Matchstick's t-shirt in Matt Wagner's Mage: The Hero Discovered, the classic and iconic series from Comico. I don't want to give away all of those subtle little touches--I'd rather readers find and enjoy them on their own.
And we were so happy that the amazing Keiler Roberts not only drew the illustration for the cover, but also the paper dolls in the interior. Those dolls are a tribute to Katherine Collins, Barb Rausch, Trina Robbins, to the paper doll and romance comics of the '80s like Renegade Romance and Trina's California Girls, and a shout-out to the paratexts we were talking about earlier. We wanted the book to have its own paratexts! And if readers want to copy, cut out, and color those paper dolls, all the better. Have fun with it.
Most of all, we wanted to make a book as beautiful as the most beautiful comics of the era. When I look at one of Katherine Collins's covers for Neil the Horse, or Barb Rausch's Vicki Valentine work, I'm transported in the same way as I am when I look at one of Rembrandt's drawings or at a Pamela Colman Smith sketch or at a Jacob Lawrence painting--it's an otherworldly feeling, like I'm floating away from my troubles, and this artist is giving me the privilege of seeing the world from their point of view.
We had a lot to live up to, in terms of making something that would be as precious as these old, sometimes forgotten but lovely comics. In order to create something like this, I think it's important to have a team like the one we had at LSU Press, including our editors James Long and Neal Novak and publicity person Sunny Rosen. They're a fantastic group, and I learn so much when I get to work with pros like that.
I also want to mention our copyeditor, Todd Manza, who's one of the best editors I've ever worked with. Too often, copyeditors just don't get the credit they deserve. Not only was he familiar with some of these comics, but he also had a good sense of the period, and he was especially excited when he saw all of the Kathleen Hanna and Bikini Kill references in Rachel's wonderful essay. I've talked a lot about how we wanted the book to embody the idea of community, so working with a team like this--Brannon, our contributors, Keiler, the folks at LSU--has been one of the highlights of my career. I'm always telling my writing students at Harper College to reach out, to ask for help and support as they're working on their papers, and lately I've been using The Other 1980s as an example for my students of the amazing things that can happen when you have an open-hearted group of collaborators to work with.
As a musician and as an occasional zine-maker, I've worked on a lot of self-released and self-published projects over the years, and Brannon and I have both written for a lot of online venues, too. It's great to have these options and, most of all, as I said, it's just a blessing to get to meet and work with other talented and committed writers, artists, and editors. Speaking for myself, as a musician, I think I do my best work when I'm in collaboration with other people, which is probably why I love teaching English composition so much. I like sharing ideas and I love working on craft. It can be tough, and it can be messy, but it's fun. I hope that joy comes through in the book. We're a little community of folks who got together and made something we think is meaningful that you can read and put on your shelf. I think that's pretty cool, and if I could go back to tell my 12-year old, Robotech-reading self that I'd get to do that in my late 40s, I think he'd be pretty happy--or pretty psyched, to stick with the vernacular of the era.
What are some of the positive and negative qualities begun in the era covered in the book that have persisted? What qualities are gone forever?
Brannon Costello: When you read the editorials, author's notes, and fan letters from this time, there's a real sense that both comics producers and comics readers, across genres and publishers, are tremendously enthused about the possibilities of comics and have almost a feeling of common purpose. I think about Maaheen pointing out that Gilbert Hernandez wrote a fan letter to Neil the Horse to contribute an original costume for Poupée. That's a sweet story, but then of course on the flip side there were intense disagreements and conflicts and differences of philosophy among various camps. In some ways, though, that just confirms that those camps all mattered to each other, that they saw themselves as part of a shared world. I'm not sure that's really the case anymore.
On the other hand, I think some of the worst aspects of 1980s comics--the speculator-driven bubbles, the urge to dilute the charm of a fresh idea with a thousand imitations of it--have proven to be regrettably durable.
Do you think the industry is doomed to repeat the speculation boom and bust cycle in perpetuity?
Brannon Costello: I'm not a careful enough observer of the modern-day corporate comics industry to say. I've seen what look like fairly limited speculator bubbles form and pop around individual "hot" issues in recent years, but certainly nothing on the scale that we saw in the 1990s.
Can you describe the state of comics journalism in this era? In what ways do you think the industry was shaped by the coverage of it? Can you speak to how contemporary coverage differs?
Brannon Costello: Rob Hutton's essay in the collection offers a really useful exploration of The Comics Journal in the era, the way it pushed for greater sophistication in comics through a kind of combative, adversarial rhetoric, which is a striking contrast with another major outlet of the era, Comics Buyer's Guide, which could certainly be critical of particular comics, publishers, or creators, but was generally animated by a greater degree of enthusiasm for mainstream comics. I wish we had a searchable online database for CBG to match the Alexander Street Press's database for TCJ--it would be an incredibly useful resource.
And then you have all kinds of short-lived magazines and fanzines, where you can find some outstanding interviews and thoughtful reviews, but which are mostly inaccessible unless they are held at the Michigan State archive or if you can find them online somewhere--and even then, you have to know to go looking for them. I suppose you can see a connection between those publications and the proliferation of comics criticism online now, sometimes written by professional writers and sometimes by engaged, committed readers.
Brian Cremins: I'd just like to add here that, as Brannon said, I've accumulated an archive of these primary sources over the years. Even though I just donated a lot of stuff to MSU, I also kept a lot of stuff. So, if anyone reading this is looking for help with archival sources on '80s comics or fandom, there's a chance I might have a source you're looking for. Get in touch. I'm happy to share what I have. I mean, the very first comics scholar I was in touch with in 1990 was M. Thomas Inge, who passed away this year. He replied to a letter of mine in CBG. I was working on a research project about Spanish-language comics for one of my high school classes and I wrote to CBG's "Information, Please!" column looking for help, and Tom was one of the folks who responded with suggestions and with encouragement. That act of kindness, as I've said other times when I've told this story, had a huge impact on my life. I hope I can carry on that tradition.
Do you think the emphasis that companies such as Eclipse placed on product/process innovations was well-founded? What did publishers of the time get right and wrong about their assessment of the industry and the readership?
Brian Cremins: I was a pretty faithful reader of a lot of Eclipse books in the '80s, and I especially enjoyed cat yronwode's editorials. In fact, I can remember sometimes enjoying those editorials (which I would love to see collected) as much as the comics themselves. As we mention in the book, Eclipse tried to balance new titles with collections of classic comics and comic strips. I think this had a lot to do with the fact that cat yronwode herself was an early comics scholar, having done work on Will Eisner and also having written Women and the Comics with Trina Robbins in 1985. By the way, anyone who reads the book will discover that yronwode and Robbins are central figures in the collection, since we reference their work so much, as do so many of our contributors, which is a testament to how significant both of them are as innovators and herstorians. In the '80s, you could pick up the latest copy of Miracleman or Mindy Newell's and Sean Deming's The New Wave, for example, and then see ads for Eclipse's reprints of work by Eisner and Walt Kelly. I think that was a visionary move on yronwode and Dean Mullaney's part, to build that bridge between comics past and comics present. And Mullaney, of course, continues that incredible work today with the fabulous volumes he publishes with The Library of American Comics and EuroComics.
In fact, a couple of years ago, I picked up a copy of the EuroComics edition of Hugo Pratt's The Secret Rose, and when I saw the old Eclipse logo on the cover--that star!--I got really nostalgic. For a second, I thought I'd time-warped back to my local comic shop in 1985 or 1986.
Perhaps this is too broad a question, but do you think the changes in the industry in this era were shaped more by external forces such as mainstream media coverage and speculative investors than creative forces within the industry?
Brian Cremins: I think all of those factors played a role, but the changes took place gradually over the course of the decade. For example, as Brannon mentioned, early in the decade, publishers and writers and artists began to take advantage of the opportunities afforded by the direct market. In the book, for example, Andy Kunka, Shiamin Kwa, and Paul Williams all engage with these questions of how the direct market offered hope and promise to creators looking for new outlets. While Andy focuses on Doug Moench's work, both for Marvel and for Eclipse, Shiamin takes a closer look at P. Craig Russell's stunning Night Music series, and Paul does a deep dive into the correspondence between Steve Gerber and Dean Mullaney as Gerber was developing his ideas for his and Gene Colan's Stewart the Rat.
In my essay, I take a closer look at the impact that the speculator market and "black and white boom" had on an innovative, forward-thinking artist and publisher like Reggie Byers, whose work on Comico's Robotech: The New Generation and on his own title Shuriken helped to introduce readers of the time (like myself) to a style and to storytelling strategies inspired by Japanese comics. Media coverage from venues like the New York Times, Rolling Stone, and The Atlantic--which we also discuss in the book's introduction--comes into play in 1986 and 1987. So I think all of those factors were significant as creators and publishers reflected on what comics had once been and what they might become.
In completing this survey, what of your initial notions were confirmed and what surprised you? What do you view as the logical extension of the scholarship done here?
Brian Cremins: I mentioned in another interview recently with Osvaldo Oyola on his excellent site The Middle Spaces that I especially enjoyed rediscovering the titles that Deni Loubert's Renegade Press published. She edited a lot of groundbreaking comics. I read some Renegade titles as they were being published--I remember enjoying Dan Day's work on Cases of Sherlock Holmes, and I know I had a few copies of Holiday Out, which would have introduced me to Richard "Grass" Green, one of my favorite cartoonists of any era. But back then I never got a chance to read Wordsmith, Kafka, Friends, or Vicki Valentine, all of which are amazing comics. There's a vitality and quirkiness to those Renegade titles that I find really enjoyable, and, now that I think of it, I'm glad I didn't read them until I was in my late 40s. I don't know if I would have fully appreciated how special they are when I was 11 or 12 or 13. I'm hoping to acquire a complete collection of everything Renegade published, and I'm getting there!
Brannon Costello: In terms of the logical extension of the scholarship, in addition to bringing more of these neglected and forgotten works to light, we hope that scholars will not just assimilate those new works into the currently dominant narratives about comics history but instead use them to think critically about how those dominant narratives may have led to certain types of works being forgotten and neglected in the first place, and how understanding that might help us to revise the stories we tell about comics history.
You cite Thomas J. Roberts's 1990 study An Aesthetics of Junk Fiction to make the point that "scholars too often misunderstand or dismiss the visceral appeal of genre fiction in the first place." Where does mainstream criticism intersect with academic criticism and where do the two diverge? In what ways do the two influence one another?
Brian Cremins: In 2012 when I started researching C. C. Beck and Otto Binder for my book Captain Marvel and the Art of Nostalgia, I came across a great passage in Dick Lupoff and Don Thompson's All in Color for a Dime, the 1970 collection of essays about comics. These were articles that had first appeared in Dick and Patricia Lupoff's groundbreaking fanzine Xero in the early 1960s. What they say here I think might still resonate today for writers who find themselves moving back and forth from comics scholarship to what you called more mainstream comics criticism. They write that in Xero's "All in Color for a Dime" series, "Each author was asked to be a three-headed monster, one head being that of a misty-eyed nostalgic, another that of a bibliographically inclined research scholar, and the third that of a social-literary-artistic critic." They add that, in their view, "All of the authors [who wrote installments about Golden Age comics for the 'All in Color for a Dime' series] succeeded, although the emphasis naturally varies from piece to piece--some are mostly critical, some are mostly nostalgic" (Lupoff and Thompson 14–15).
I think they're still right, over fifty years later. Writing about comics means you have to get those three "monsters" in the room and get them to talk with each other. Just to give you an example, I think Bill Schelly's memoir Sense of Wonder, which he revised and expanded not long before his death two years ago, is probably my favorite book on comics, because he so deftly combines the stories of his life, his family, and his sexuality with details on the history of Golden and Silver Age comics and early fandom. It's a stunning book, and I'd recommend it to anyone who's interested in writing about comics, no matter what the venue.
Brannon Costello: Absolutely. And just to add briefly, one thing that is exciting about working in comics studies is that it does feel like there's still a fairly porous membrane between academic writing and mainstream or more public-facing writing. I think of how one of the critics I engage with most frequently in Neon Visions is Joe McCulloch [NOTE: presently an editor of this site], who was writing some of the sharpest Chaykin criticism on his blog or in his weekly comics roundup here at TCJ. It's also been my experience that author-focused or historical-focused projects like this one find a readership outside the halls of academia, and we hope that The Other 1980s will be a book that non-academic readers who have a general interest in this era of comics history will find accessible and engaging.
In what ways do you think the readers of today differ from the readers of forty years ago?
Brannon Costello: Readers today certainly have more efficient ways of finding out about comics they might be interested in, and a much greater field of options within their field of interest. If you like science fiction, or if you like comics journalism, or whatever, you can probably find enough to read within that genre to keep you occupied forever. I feel like earlier readers were necessarily a little more wide-ranging. Sure, if all you liked was superheroes, you could read superheroes all day, but if you were interested in comics, you had a relatively narrower range of options than readers today, and so you might end up at least sampling a little bit of everything.
From a purely subjective point of view, it feels like there's a bit of a silo effect today: people who read Avengers are not likely to be reading Ben Passmore, people who read manga are probably not reading Pogo reprints. Exceptions abound, I'm sure, especially among people who make or write about comics for a living. And maybe that silo-ization is nothing new. But, to go back to that idea about the potentially more cohesive--even if internally fractious--1980s comics world, I feel like the membranes separating the different aspects of comics used to be a little more porous. As I've said before, I ended up stumbling across American Flagg! because I was browsing for Captain America back issues, and that was an early link in a chain of associations that led me into a wider sense of what types of comics were being published, a broader sense of what comics could be.
Brian Cremins: Great question. Back in the '80s, I read whatever I could, superhero stuff, indie stuff, black & whites, fanzines, New Universe titles, a lot of the TMNT imitators, reprints of classic comics, Maus, A Contract with God--really, whatever caught my attention. Sometimes, the weirder it looked to me, the more I liked it. I just loved comics and read as many of them as I could.
You know, to use this word again, these things were precious, because they could be really hard to find back then. In the first half of the '80s, I was mostly getting comics at the 7-11 or the local drug store, since both had spinner racks. Even when I started going to comic book shops, I was a pretty shy kid, so I was too quiet to talk to anyone else there. I would go with my mom or dad to the shop, get my comics, and then scramble back home to my room, pop a cassette into my little boombox, and read. Or I'd copy the drawings in them. To this day, I'm still obsessed with the way that Mike Zeck, for example, draws feet. So deceptively simple, but so perfect--little rectangles. Brilliant. But that's a lot harder to do than it looks.
The biggest difference I've noticed today is that I have way more people to talk comics with! As a reader in the 1980s, I had a few excellent penpals I'd met in the pages of the Comics Buyer's Guide. But, none of my other friends in grade school or in high school read comics, so I didn't have anyone around me to share that enthusiasm with--although, like I said, my parents had read comics when they were kids, so they totally supported me. And my maternal grandma was born in Lithuania in 1913, but she'd grown up here in the U.S. with comic strips and radio shows and big band jazz, so I learned about Mutt and Jeff and The Shadow and things like that from her. My dad's parents were Irish immigrants, so I think for him and his brothers, comic books and the Hardy Boys or Tom Swift were points of access into American pop culture, since at home they were immersed in the culture of the Irish Catholic diaspora. But that's another story for another day! Anyway, like I was saying, when I got a subscription to CBG, I started learning more about the history of comics.
You know, I wouldn't trade those early experiences for anything, but, now that I look back on it, it was kind of lonely. Most of my peers in the mid-1980s were way more into video games, which was cool--I mean, we all played them--but I wanted to talk about, say, the latest Heidi MacDonald or Will Murray article I'd read in the Buyer's Guide. It's hard to describe how much I looked forward to coming home from school every Monday and finding a copy of CBG in the mail. My maternal grandma's room was right next to mine in our house when I was a kid, so when she'd go out to get the mail, she'd shout, "Brian! Your paper is here!" She understood how much I loved it. I'd spend the whole week just studying every page, from the letters to the ads to the classifieds to the articles. For a shy and quiet kid like me, it was kind of a lifeline.
Actually, I was talking about all this with my dad earlier this year as Brannon and I were finishing the book. Turns out my dad has a lot of nostalgic memories of going with me to comic shops, too, especially the time we found a signed copy of TMNT #1 (first printing, which was hard to find back then!) at a place in Massachusetts. Just for him, I cited that issue in my Reggie Byers essay in the book. He laughed when he saw the footnote. Good memories, as he would say.
Can you point to trends, concerns, or even titles of today that you think will be given scrutiny forty years from now in the way that the titles examined in The Other 1980s are explored?
Brannon Costello: Hm. Well, I think it's hard to say. One thing that working on this book has taught us is that it's difficult to predict which books will remain fixtures in the evolving comics canon and which will need to be recovered. Right now, graphic memoirs occupy a place of privilege in academic comics studies and in more mainstream comics-reading circles as well, but it's always possible that in forty years, the dominant values of the comics world will have shifted such that graphic memoirs are out of favor. Maybe the single-panel gag strip will enjoy a decade or so of cultural ascendancy, and everyone will be clamoring for the new biography of Bizarro auteur Dan Piraro (which I would definitely read). And some enterprising critic will write a piece that explains why a book-length graphic memoir like Fun Home was of such interest to comics readers in the early 2000s and why it needs to be rediscovered for readers in 2060.
Brian Cremins: Oh, that's a tough one! I don't know if I have a good answer. You've got me thinking of a passage we cite in the introduction to The Other 1980s from one of yronwode's 1980s-era editorials that I mentioned earlier. There, she argues that art-making--which includes criticism, scholarship, you name it-- "must be protected from dictators and thugs, it must be kept free from the taint of corrupt influence, and it must be kept open to anyone who wishes to participate." We edited the book in that spirit, not only to explore these old comics but also, as Brannon said, to keep this space open for other writers who want to come along and explore these spaces with us. One of the reasons we asked Keiler to draw the paper dolls and the cover is that we also wanted to signal a continuity between the comics of the 1980s and today's comics community. Meanwhile, I'm looking forward to seeing where this new generation of writers, artists, and comics scholars leads us.