We've got a double feature for you on TCJ this morning. First, Greg Hunter has released the latest episode of his Comic Book Decalogue podcast. This installment features Emil Ferris; the My Favorite Thing Is Monsters creator talks superheroes and dada, politics and accessibility, Will Eisner, Ted Leo, and more.
And then we have an excerpt from the latest work by Tim Lane, Happy Hour in America. Look for more about Lane tomorrow.
Meanwhile, elsewhere:
—Reviews & Commentary. The New York Times released a lot of comics content lately, including Garry Trudeau reviewing former Prince Valiant writer Cullen Murphy's memoir of cartooning in Connecticut.
As Cullen Murphy admits in his warm and graceful memoir, "Cartoon County," comics creators have long been among the most dimly perceived of celebrities, and when they venture out into society, they are usually sized up as dentists or insurance adjusters long before the awful truth comes tumbling out.

Fortunately, this is not a significant problem, since the syndicated cartoonist is rarely spotted at large. The deadlines and hours are brutal, and too much involvement with the real world takes time away from the alternate universe the artist must ceaselessly oversee. Newspaper comics are regarded as a kind of public utility — a reliable, 365-days-a-year source of light entertainment. For those whose weekly transmissions keep the machine up and running, every Friday deadline can seem a freight train bearing down, threatening to overwhelm their creative capacity and self-confidence. A few careers have ended in drink, but more typically the rolling dread keeps cartoonists home and out of trouble. Only one of our number has ever been drummed out of the National Cartoonists Society for "conduct unbecoming a member." (Don't ask.)
Also, Manohla Dargis reviews two new books on comics, Hillary Chute's anticipated study Why Comics? and Reed Tucker's less-significant-looking Slugfest, a history of Marvel vs. DC.
Untethering her book from linear history frees Chute up, allowing her to leap from idea to idea, rather than simply from one period to another. She fills in the basics, introduces foundational artists and sketches in some of the medium's industrial history, though largely as a departure point for her discussions of independent artists like Robert Crumb, a leading figure in underground comics, a.k.a. comix — the "x" indicates adult content. (Chute doesn't go into the legal obscenity fights over comix in detail, which I mention only because in 1969, my father, then working in an East Village bookstore, was arrested for selling a Crumb comix. My dad went free; Crumb kept on outraging.)
Finally, Gilbert Hernandez reviews J.D. Salinger's Catcher in the Rye, in the form of a short comic.
On the less establishment side of the comics internet, here is a very thorough bibliography of "alternative" manga published in English.
I love underground manga but it's too hard to find good suggestions and updated lists. And with "alternative manga" I mean those really different, obscure, weird, extreme and experimental japanese comics that only a few non-japanese people from all over the world will ever read and appreciate.

These are surreal avant-garde manga such as the ones published in alternative japanese magazines and anthologies like Garo, AX and COM. Even a few Gekiga artists could be still considered alternative today.
—Interviews. On Fresh Air, Terry Gross interviewed the aforementioned Cullen Murphy.
Murphy: ... So this is a conversation between Curt Swan, who drew the "Superman" comic, and Jerry Dumas, who with Mort Walker produced "Sam's Strip" and "Sam And Silo." And the conversation opens with with Jerry Dumas. They're at a diner. And Jerry says, why does Superman have a cape? And Curt says, I don't know, Jerry. Dumas goes on, why does Superman's cape swirl around him even when he's standing in an office? I really don't know, Jerry. When Superman undresses in a phone booth, how does he know his clothes will still be there when he gets back? I haven't the faintest idea, Jerry. Can Superman fly when he's wearing his business suit on the outside with the costume underneath? Pauline, could you put a little brandy in this coffee?
—R.I.P. William Gass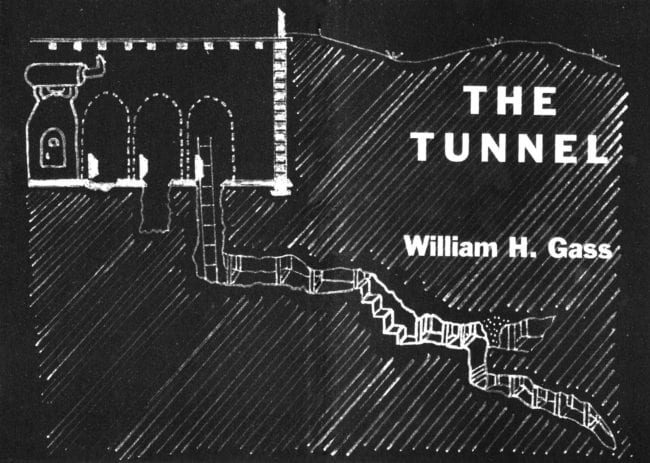 https://www.youtube.com/watch?v=ytuBtlLZXvU