(photo by Chris Anthony Diaz)
CAB 2013 report by Simon Hanselmann:
I had a pretty good trip.
I blew into town on the 6th of November and met up with Lala Albert in Jamaica. We went on a pizza date with Mikey DeForge and then went and drank a ton of whisky, gossiped a lot, and did some karaoke. Went to Leslie Stein's bar and drank more whiskey.
The next day Lala and I hung out with Blaise Larmee and talked at length about dick-pics and went to Tomato House to see Jessica Ciocci's show and then went and saw the Charles Burns thing at Desert Island.
Dinner and drinks with the guys from Breakdown Press and off to find Ines Estrada at the wrong train station.
The next day the Wowee Zonk guys showed up and Lala's apartment was at max capacity.
Lala's house is the new Cartoon House.
Much more drinking followed.
There was a lot of drinking. It was all mostly drinking and gossiping.
So much industry gossip... If only I had time to do Truth Zone ATM.
Show day itself was a blast for me. Fucking surreal. Life Zone sold really well and my signings were relentless. I found i have a lot of very sweet fans and was given a lot of nice gifts. There was a guy dressed as Owl.
It was just fucking nuts. I felt very popular. Dashing outside for a "quick cigarette" generally took around half an hour.
I signed at the Space Face table, the Floating World table, and the Comics Workbook table which were all in the basement.
It was stinking hot but I refused to take off my fur coat. "Showmanship." #youngprofessionals
In between I worked the floor and swept up a massive pile of books. Around $900 worth.
Sean T. Collins had a pretty big pile but mine's bigger.
It was so nice to be at a comics show with so much great stuff.
I'm pretty excited by the "scene" at the moment, I made a decent amount of money selling original art a few months back and it was nice to throw it back down onto people's tables.
#supportthescene
I even bought blaise larmee's $20 dick-pic book.
Yeah... it was kind of a perfect day.
Plus some hot new business ops.
The official afterparty was nice. Ignored the Culkins and found a nice corner of the courtyard and downed a dozen hot ginger ciders (or whatever they were).
A lot of my favorite people were there and it was very pleasant. Lots of blustery merriment and excitement for the future.
I hung around for a week afterwards. Had a low key hangout at the "old" Cartoon House. Chinatown restaurant crawl for Derek Ballard's birthday.
(I know virtually nothing about Manga so it was nice to go to Anime Castle with people I trust and buy some cool looking shit.)
More and more drinking. Zach Hazarding. Alex Degening. Lisa Hanawalting.
The endless drinking started to take it's toll and things got a bit messy and decadent...
#furcoats #lagavulin #hotelrooms #pisscups #floorvomits #blackouts #drama
On the final night there was more karaoke and I was delighted to discover DeForge's mutual appreciation of Taylor Swift and we performed two TS duets.
It was very magical.
Then I got really drunk and overwhelmed and had a bit of an episode and was crying and maniacally laughing at the same time.
On the way home at LAX (after having resolved to not drink for a few weeks) I ran into some Colombian guys who were trying to finish their booze before a flight... then I ended up in the airport cocktail bar where I met an Australian girl who bought me drinks and gave me a bunch of Valium... I woke up 7 hours later not knowing how I got on the plane.
YAAAAAY!!!!!! #CAB #2013
=========================
======================================
===============================================
Thank you, Simon!
Frank here. I'm finally going through the boxes of books (mini-comics, zines, comic books) that I've acquired this fall while on tour. I took a ton of photos and only got through one box.  Most of the box on top is stuff I got at CAB--but then some of the stuff I got on my west coast tour is in there. And there's stuff from SPX in there. So, forgive me that it's all out of "order." Just trying to document this amazing tour circuit season a little bit.
Gray City by Ryan Dirks (below):
Greys by Olivier Schrauwen(below):
Matthew Thurber (below):
Dog City #2 - click here for contributors (below):
a selection of Oily Comics - MISSY by Daryl Seitchik,REAL RAP 5 by Ben Urkowitz, TEEN CREEPS 4 by Charles Forsman, NOISE 3 by Billy Burkert (final issue),WORD & VOICE 8 by Aaron Cockle
REAL RAP 5 by Ben Urkowitz (below):
Open Spaces and Closed Places 5 by saicoink (below):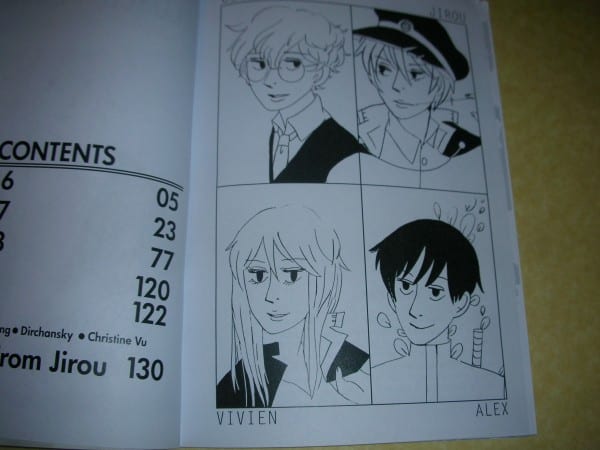 The End Days of Our Youth by saicoink (below):
Treasure Island by Connor Willumsen (below):
Windowpane #1 and #2 by Joe Kessler (below):
Molly Roth SHOCK (below):
Real Rap #1 and American Mainstream by Benjamin Urkowitz (below):
Hyperbolic by Matt Leines (below):
Rave #1 by Jessica Campbell (below):
MadInkBeard #6 by Derik Badman (below):
Alien Invasion III by Lala Albert (below):
The Perfect Human by L. Nichols (below):
Sequential Vacation #2 by Sar Shahar (below):
Eschew #3 by Robert Sergel (below):
The Journal of the Main Street Secret Lodge by Steven Gilbert (below). I can't find any info about this comic online. The copy of this book you see here was left for me mysteriously at my table. The person who left it knew that I would be one of the handful of people in the world who would know that Steven Gilbert also published a really great comic back in the '90s called Colville.
...and just to show off --I dug through my back issues and found Steven Gilbert's Colville (below). It's from 1997. I'm pleased to learn that Mr. Gilbert is still making comics. If Mr. Gilbert reads this - please contact me santoroschoolATgmail. Would love to catch up with you!
Funnies by Anthony Meloro (below):
The Electric Cruise(below) - click here for contributors
Leah Wishnia(below):
Misper #2 by Anthony Meloro (below):
Flocks #2 and #3 by L. Nichols (below):
Shut Your Pie-Hole, Johnny Pinetop! by Joe Ollman (below):
RAV #7,8,9 by Mickey Z (below):
Joey by Melissa Mendes (below):
Math Comics by Aaron Cockle  (below):
Lil' Buddies Magazine #1 - edited by Edie Fake (below):
Untitled by Tim Peacock (below):
Hair Less Who #1 by Joe Tallarico (below):
True Art by Alex Schubert (below):
Time Wars episode one by Andrew Lorenzi (below). Andrew is currently one of my correspondence course students. This is extracurricular activity!
Titan #1 by Francois Vigneault (below):
Love Wins II by Jason T. Miles  (below):
Satyr and Doogie by Demophon (below):
Satan's Soldier #3 by Tom Scioli (below):
Winter Was Hard by Dave Ortega (below):
School of the Americas and De Narvaez by Dave Ortega (below):
Insurrectos and Dead Mexicans by Dave Ortega
Iron Bound by Brendan Leach (below):
36 Lessons in Self Destruction - Depressed Punx collection  by R.Woods (below):
Birth of Horror by Josh Bayer (below):
Sleepy Details and In Situ #2 by Sophie Yanow (below):
Adapt #2 by Jonny Negron with essay Matt Senceca (below):
Grankd Canyon and Some Drawings by Zoe Taylor (below):
Weird #3 and #4 edited by Mr. Freibert (below):
Patrick Kyle contribution to Weird (below):
I think Lane Milburn did a letters page riff -  (below):
This is Noel Freibert (below):
Capacity #8 by Theo Ellsworth (below):
Songs of the Abyss by Eamon Epsey (below):
Activities by John Dermot Woods (below):
World Map Room by Yuichi Yokoyama (below):
The Dormitory by Conor Stechschulte (below). Please note Conor Stechschulte and Connor Willumsen are not the same person! Just like Zack Soto and Zak Sally are not the same person. Get it right people!
Sketchbook by Drew Alderfer (below):
Tony Ong?(below) - 
Ship of Soiled Doves by Nils Balls with Erin Colby Griffin (below):
Epoxy #4 by John Pham (below). I emailed John for a link of where to buy new Epoxy and he wrote back "please paypal 12$ + 2$ shipping (more if it's international) to [email protected]."
I was really excited about getting this comic from John. It somehow connected back a decade ago to when I discovered Epoxy for the first time. And that felt really good. I think John may have outdone himself with this issue. It's beautiful. Check it out: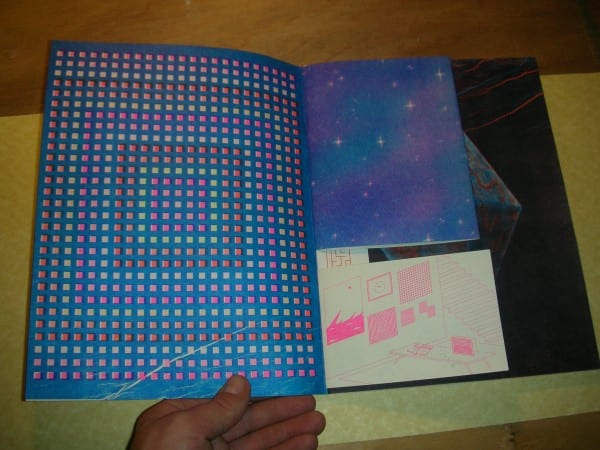 =============
Thanks! Over and out.
Oh, I wanted to include this link to a Jog the Blog riff on John Pham from 2009. Check it out here. About halfway through the post Joe goes into buying a rare John Pham issue of Epoxy.