Opera, books, listening, Instagram. It couldn't get more slice of life than it's getting this Wednesday. A birthday approaches!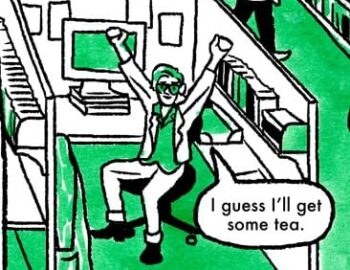 We all have our various ways to kill cubicle time when the work is slow to come. For example: Tea. On a Tuesday?
Ellen faces the withdraw that follows binge-watching, grapples with…what is that, Hale & Hearty? No matter. A new Diary begins!