Just non-stop link action!
In new TCJ content today, we have a double dose of Joe McCulloch—not just the latest installment of his "Week in Comics" column, but also a lengthy review of cult legend Alejandro Jodorowsky's latest (if not necessarily greatest) addition to the Incal universe: Weapons of the Metabaron.
And longtime TCJ fixture Rob Clough returns to the fold with a mega-sized interview with Bay Area autobio cartoonist MariNaomi.
Jeet Heer has been spending time trawling through our archives over the past week, and reports back: "The early issues are a bit dry and ad-heavy but there are some gems in their like Carter Scholz's essay on Harlan Ellison, which is simply the best criticism of Ellison I've ever seen, admiring but not blind to HE's faults." Remember, unless you're a subscriber, access to the archives won't last forever.
Of interest elsewhere on the internet:
Bart Beaty interviews reviews Olivier Schrauwen.
New (to me) academic comics site The Comics Grid continues to publish worthwhile content you wouldn't find elsewhere online.
A spy sends word (and evidence) of an unexpected comics-related media appearance.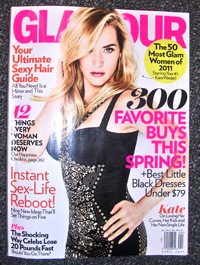 Congratulations to Amy Lockhart for meeting her Kickstarter goal, and thanks to all of you who contributed. This means more Dizzler for the rest of us.
David Collier's Chimo (and a related exhibit) is discussed in the McGill Daily. (Thanks again, Jeet!)
For those who take it personally when they hear people make fun of movies like The Dark Knight: Lance Mannion admits that he knows nothing of current comic books, but explains why he's somewhat leery about them, particularly in relation to his kids. Interesting in a reading-the-tea-leaves of public sentiment way, but unlikely (and not really designed to) change minds.
This is everywhere, but well worth your time: Seth dissects a segment of Ben Katchor's Cardboard Valise (and reviews the whole thing).
Finally, in non-comics news, Richard Harland Smith provides a guided tour through some of the best-known work of virtuoso movie poster artist Frank McCarthy.