John Kelly talks to one of the greatest American cartoonists, Jim Woodring, about the process, the meaning, and the animating spirit behind his massive new book One Beautiful Spring Day.
In this 2003 interview with cartoonist and illustrator Raymond Briggs, he and Paul Gravett talk about parents, children's books, nuclear fallout, Christmas, sad endings, animation, marriage and more.
You've probably heard about Urasawa Naoki – but not how Natsume Fusanosuke knows him. How did the young Urasawa embrace the lessons of Ōtomo Katsuhiro? Why were these artists 'adult' while similarly popular cartoonists were not? This 2004 essay has the answers.
Jason Bergman brings you photos from the floor of last week's Small Press Expo, with comments from more than 20 exhibitors.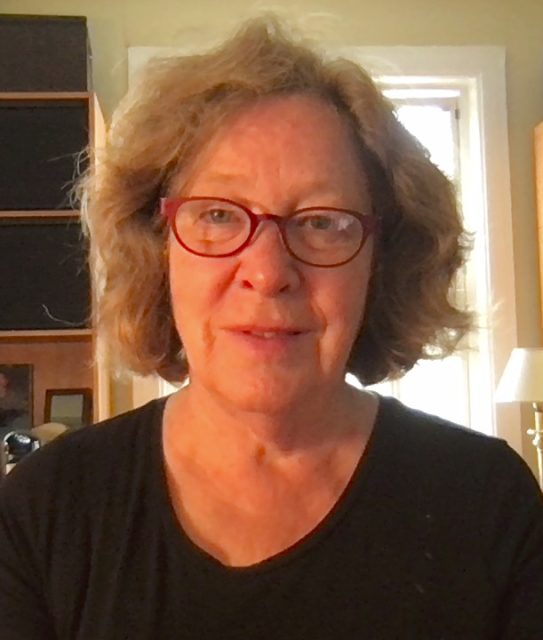 Ian Thomas sits down with Janet Biehl: an illustrator, editor, translator and journalist, who has recently released her first longform comics work, Their Blood Got Mixed: Revolutionary Rojava and the War on ISIS, chronicling life and conflict in a self-governing region of Syria.
Received wisdom tells you that the news is delivered today by video game professionals narrating from the corner of an eye. But here is the primal news; the ancient, powerful news. To click this link to is plunge one's hands into the Earth.
It's Friday, and for Jason's final TCJ installment, the subject is RAGE. Repressed rage, silent rage, grocery store rage, impatience-driven rage – they all make an appearance! Step on in… it's Diary time!
One way to grapple with parental issues? Put them down on pen and paper – and if you're a creative type, make it drawing. Today, Jason tackles that theory with someone who has put it to practice!
Eisner-winning scholar Eike Exner teams with Irene Chun to bring you a profile of 19th century manga artist Imaizumi Ippyō, a crucial and nearly-forgotten player in the wild days of satirical magazines inspiring (and copying) one another across nations, oceans and languages.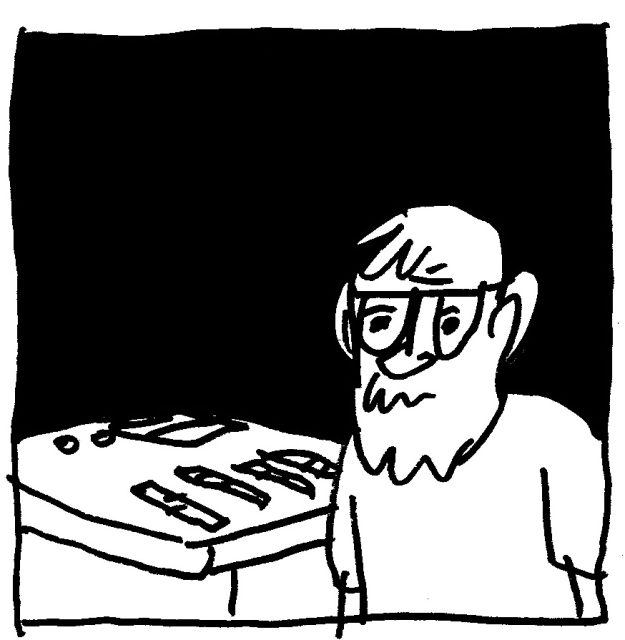 Today we talk about baby Hitler in Napoleon's cradle, and fear! Wait, who is today's guest anyway?
You might think you know what dedication looks like. But I ask you this: have you ever seen a crow try to eat a squirrel?
If you're launching a talk show, people will tune in out of curiosity. And if you turn your first guest into a cat? Well, that's how you ensure a ratings bonanza. A new Diary begins!
Gina Gagliano chats with one of the most prolific talents in 21st century children's and young adult comics for the bookstore market: George O'Connor, who recently completed a 12-volumes-in-12-years collection of graphic novels drawn from Greek myth, Olympians.
I don't know why you would expect to find some silly comment on a foreign country's ruling class all the way down here; my entire life is dedicated to the humble promotion of links to news.
A tribute to the late cartoonist and editor Diane Noomin, with an obituary by John Kelly and testimonials by 18 friends, colleagues and admirers.
John Kelly recalls The Colorist, a 1990 prose novel by Susan Daitch set in the world of comic book coloring – and, he adapts a recent interview the cartoonist Frank Santoro conducted with Daitch to digital form.
I can't believe it' not news! What– it is?! (I smiled then, like all of life's burdens had been lifted from my shoulders. It was just a matter of time.)
The underground cartoonist and comics historian Trina Robbins presents an appreciation of Lily Renée, a Holocaust survivor well-remembered by Golden Age enthusiasts for her 1940s fantasy/SF and adventure strips for Fiction House.