Author and essayist ML Kejera chats with Deena Mohamed, who recently translated her own graphic novel series Shubeik Lubeik, a new take on the tales of djinn, into English for an all-in-one collection from Pantheon.
I can't begin to tell you how sustainable I am feeling right now.
Japanese publishers have launched a massive series of reprints spanning the career of the late Taniguchi Jirō, with many supplemental essays. Today we present a 2022 item from Natsume Fusanosuke, laying out a theory of gekiga's evolution via Taniguchi's collaboration with the writer Sekikawa Natsuo.
Ireland's Big Bang Comics reports to Zach and TCJ about the changes they've seen in the old school single-issue comics retail model, and whether a periodical-focused store has an economic future.
Alex Dueben sits down with self-publishing veteran John Vasquez Mejias, whose 2020 book The Puerto Rican War one of the standout small-press comics of recent years… and he's got much more going on.
"I've finally mastered my spell to end the news!" God sent a lightning bolt to shatter my mirror; a shard of glass fell in a maiden's eye. Her journey begins. (Also, there was news.)
In this month's installment of Dialogue Balloons, Jason is heading out to academia to talk about monks, and then back to cartoonists to talk… the Bauhaus!
Yiannis Papadopoulos presents a brief primer on the works of Zerocalcare – one of the the most popular contemporary Italian cartoonists, whose recognition is growing worldwide.
Last month, Los Angeles played host to the Hernandez Brothers, the 4th Permanent Damage show and Bill Sienkiewicz – and Chris Anthony Diaz was there to document it all!
Author meets translator as artist George Wylesol chats with Valerio Stivè, who adapted Wylesol's acclaimed nonlinear graphic novel 2120 into Italian – but readers everywhere will find much of interest here.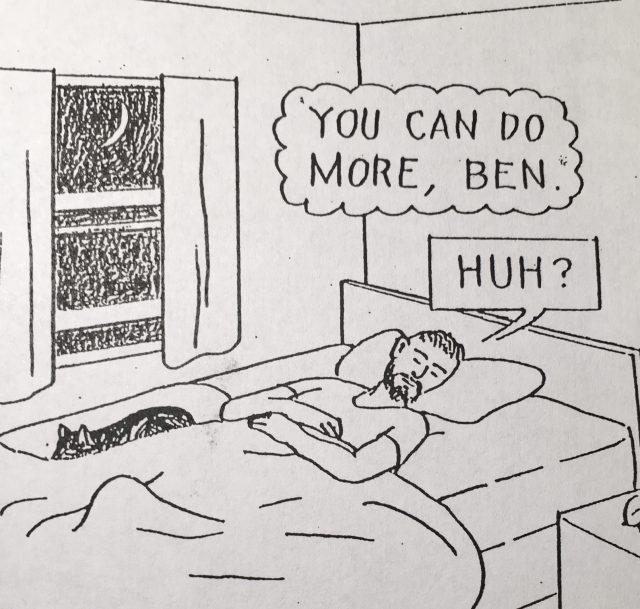 A Troubadour on Calvary Hill.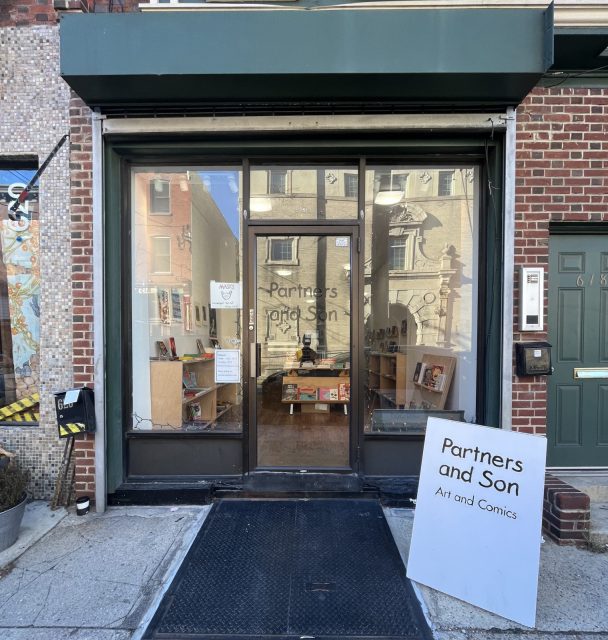 Come on in! Zach Rabiroff visits Partners and Son, Philadelphia's curated zine shop and gallery space, and the force behind the Philly Comics Expo.
Earlier this week, Tom Shapira named Detention No. 2 the best comic of 2022. Now he goes into much more detail – about Tim Hensley's book, and about comics in the 20th century.
Marc-Oliver Frisch sits down with one of the preeminent names in unusual genre comics since the late 1970s: Peter Milligan, writing tirelessly.
STOP, THE YEAR CANNOT END UNTIL WE HAVE DECLARED THE BEST COMICS.
Shining one last light onto this cursed earth of 2022.
A recent bankruptcy filing by a comics publisher has resulted in multiple stories of non-payment to creators, some of whom question whether they will ever see compensation for the work they have performed.
Check out this extended look at Jon Chandler's latest graphic novel, John's Worth, courtesy of Breakdown Press!
We head to Dallas to speak with Jeremy Shorr about Titan Comics for our ongoing look at comics retail. Do all those movies and television drive sales? Why didn't Jeremy ever watch Endgame? This back issue expert has some stories to tell!