Today, Mike is messing around with some new tools, letting The Conformist inform his thoughts and pace his training: it's a classic Cartoonist's Diary situation!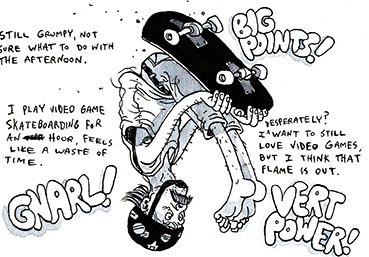 TCJ's annual coverage of Garfield makes an earlier than usual appearance in today's Diary (try to spot 'em all!). But what's this? Pluggers to boot? My cup, she runneth over!
How many second graders can you fit into one art class? Fix that theoretical number of children in your head before cracking open today's Cartoonist Diary. Fix it in there with a nail gun. Then click "Continue reading".