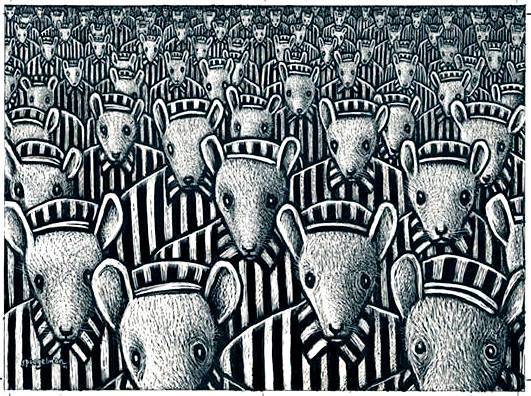 On January 10, Tennessee's McMinn County Board of Education voted to remove Art Spiegelman's Maus from its eighth-grade language arts curriculum, citing its use of profanity and depictions of nudity. These are the unedited minutes of that Board's meeting.
From our print edition – Kim Jooha makes an argument for Ilan Manouach's controversial conceptual projects which socially critique classic comics.
From The Comics Journal's letters pages (Blood and Thunder), circa 1989-1990: American Splendor creator Harvey Pekar and critic R. Fiore argue over realism and genre fiction in comics. And Animal Farm.