SCREWBALL! The Cartoonists Who Made the Funnies Funny
The great cartoonist and idiosyncratic historian Eddie Campbell discusses what he considers the misunderstood true origins of the comic strip.
On the seventeenth episode of Comic Book Decalogue, Eddie Campbell talks Jack Kirby's place in the canon, Mary Perkins On Stage, and the hazards of autobiography.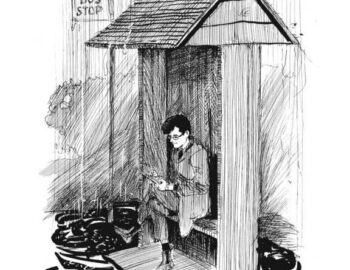 On this episode, Eddie Campbell (Alec, Bacchus, From Hell) discusses the March trilogy, the early sports-page cartoonists, and much more.
This year has seen no shortage of comics-related events and exhibitions, but the occasion most likely to have a long term impact is the opening of the Billy Ireland Cartoon Library and Museum at Ohio State University.
He's delved into such weighty topics as death, family, marriage, parenting, success, failure, the creative process, and the pleasures of drinking wine. What else is left to cover? Well, money.
On the ground and in the bars at 29th Salón Internacional del Cómic de Barcelona