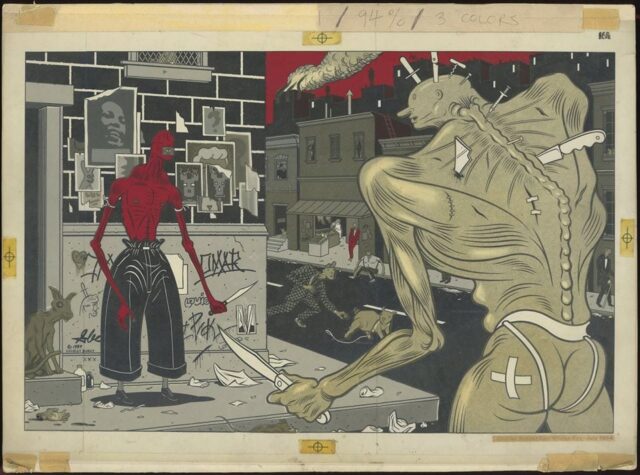 "There was no money.  I think we were actually paid in drugs." — Mark Michaelson, former art director The East Village Eye Lower New York has been the scene for numerous "art movements," and the decade between the mid-70s and mid-80s sure was one of them, especially for the convergence of comics, "art," and punk John Kelly | February 15, 2016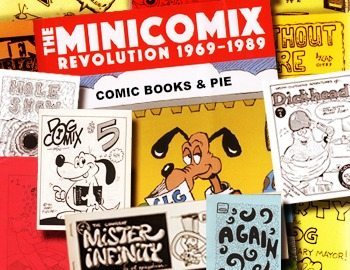 The revolution will not be televised The revolution will not be brought to you by Xerox – Gil Scott-Heron, The Revolution Will Not Be Televised (1970) The humble, photocopied minicomic sprang into being in the early 1970s and has become a prime engine of creativity in a vast subculture that today includes thousands of comics creators. This edition… Read more »
At CXC, Spiegelman and Mouly discuss their early projects. And Jay Lynch talks about a painting of his recently rediscovered on Roadside Antiques.
Comics as a self-aware form.
An exploration of the impulse to caricature, a look at incidents of outrage and retaliation against cartoonists, and a personal attempt to come to terms with racist cartoons from America's past.
If you've followed Art Spiegelman at all in the last 20 years, you've seen his lectures, filled with insight, wit, and lots of visuals projected onto screens. This has all been pretty swell — but predictable — stuff. But when have we ever seen Spiegelman take the stage to talk about comics with a giant movie screen and a six-piece jazz combo?
Five thoughts on the exhibition.
A look at Jeet Heer's new book, In Love With Art.
In this excerpt from the message board roundtable discussion on what to include in The Toon Treasury of Classic Children's Comics, edited by Art Speigelman, Spiegelman, Chris Duffy, Paul Karasik, Paul Levitz and Jeet Heer figure out the book's target audience and debate if selections from Mad magazine are suitable.
One of the best festivals of the past decade. Of course, some problems persist.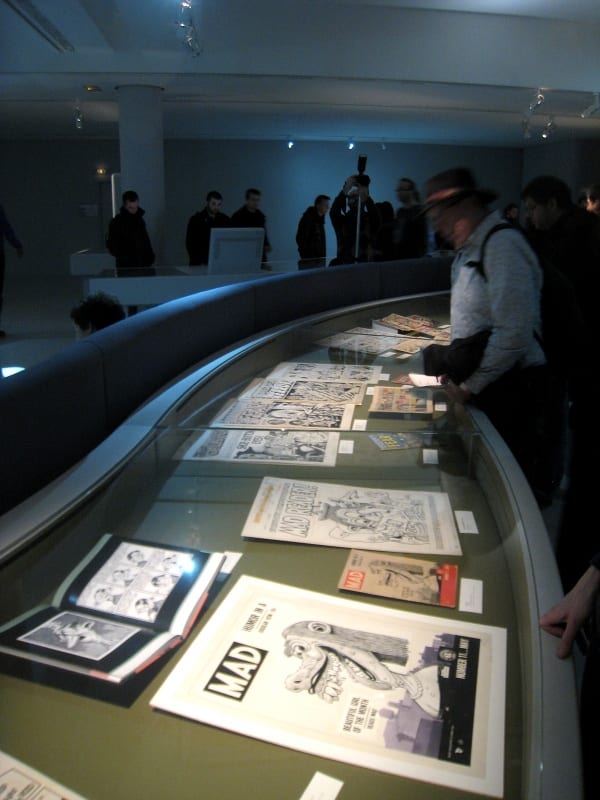 The most eloquently curated comics show I've seen since the fantastic Masters of European Comics in 2001.
The Art Spiegelman retrospective in the Castro building is amazing.
The cartoonist and editor talks about his latest book and DVD, MetaMaus.
In 1971 Justin Green's Binky Brown started a revolution. Here's what happened next.