Tim and I are going to attempt the impossible and continue the consumer-guide portion of this column for a while, until we find someone who can also do the impossible, and come up with some version of this column that can continue.
Now, the downside of us doing this column is that Dan, despite his advanced age, beautiful wife and child, years of therapy, and a recent trip to see Tom Petty, still maintains a deep well of rage devoted exclusively to comics. Weird!
Not a great week this week, if you're into weeks.
ALL STAR BATMAN TP VOL 01 MY OWN WORST ENEMY
DC COMICS
Scott Snyder John Romita Jr, et al.
I've tried to read these comics a bunch of times, but I can never get past a few pages. For me it's harder than reading anything else. Like, the panels are all funny sizes and the colors are soooo dark. And why is it so violent? I don't know. I'll tell you what I do like: I like that Jessica Jones on Netflix. That's the superhero comic I like to watch! And that's enough. But other people like this, I think?Anyhow, this has Two-Face in it, and collects issues 1-5. [$17] (DN)
POPE HATS #5
ADHOUSE
Ethan Rilly
One of the half-dozen or so comics remaining that are often referred to as "the last real alternative comic book," this beautifully drawn Canadian anthology ends its biggest storyline with an all-Fran-and-Vicki issue. Rob Clough reviewed it for this site
here
. There probably won't be many more comics like these. [$10.
TH]
POPPIES OF IRAQ HC
DRAWN & QUARTERLY
Brigitte Findakly, Lewis Trondheim
Here's the gist: "Poppies of Iraq is Brigitte Findakly's nuanced chronicle of her relationship with her homeland Iraq, co-written and drawn by her husband, the acclaimed cartoonist Lewis Trondheim." I'm sorry, friends, I tried this one, but I didn't like it. I've never liked Trondheim's comics, except that one about the fly from like 15 years ago. That was a good one. And I don't understand, other than the fun of working on it as a couple, which I actually think is a valid reason for doing anything, why this has pictures in it. Seems like maybe it would have been stronger as a prose book, since Trondheim is not a cartoonist who makes terribly specific images. Then again, Findakly's prose is pretty flat. I dunno. Good topic, good timing, not such a great execution. (DN)

GROSZ
FANTAGRAPHICS BOOKS
Lars Fiske
I looked at the George Grosz book and thought, "Seriously?" How many more terrible cartoon biographies of artists that (gasp) employ the subject's style in the narrative? How many? And why? Why the hell would you want to read a series of strips about Grosz drawn in his style. Seriously. Why? It's worse than that terrible Dali book by Baudoin. Worse than the bad Pascin book by Sfar. And even worse than those terrible Picasso books. Cartoonists: Please stop. Stop this madness. Unless you have a good idea. Or unless your name is Tim Hensley. Please. (DN)
DC SUPER FRIENDS JOKE BOOK
RANDOM HOUSE
By George Carmona and Eric Doescher
You know who is going to love this book? My five-year-old boy. He loves jokes and he loves superheroes. I'm sure it's terrible, but he'll like it just like he likes cheeseburgers. Sorry everyone! (DN)
DISNEY MICKEY MOUSE HC VOL 11 MICKEY VS MICKEY
FANTAGRAPHICS BOOKS
Floyd Gottfredson
I'm way behind on these by now (too many reprints), but Gottfredson's Mickey Mouse comics are as reliably, wholesomely entertaining as midcentury serial adventure gets. Those looking to keep their Twin Peaks fix going might like this one, as apparently it mainly involves Mickey against an evil doppelganger, "alienating his friends and committing crimes in Mickey's name." Maybe Lynch's childhood inspiration? [$35, TH]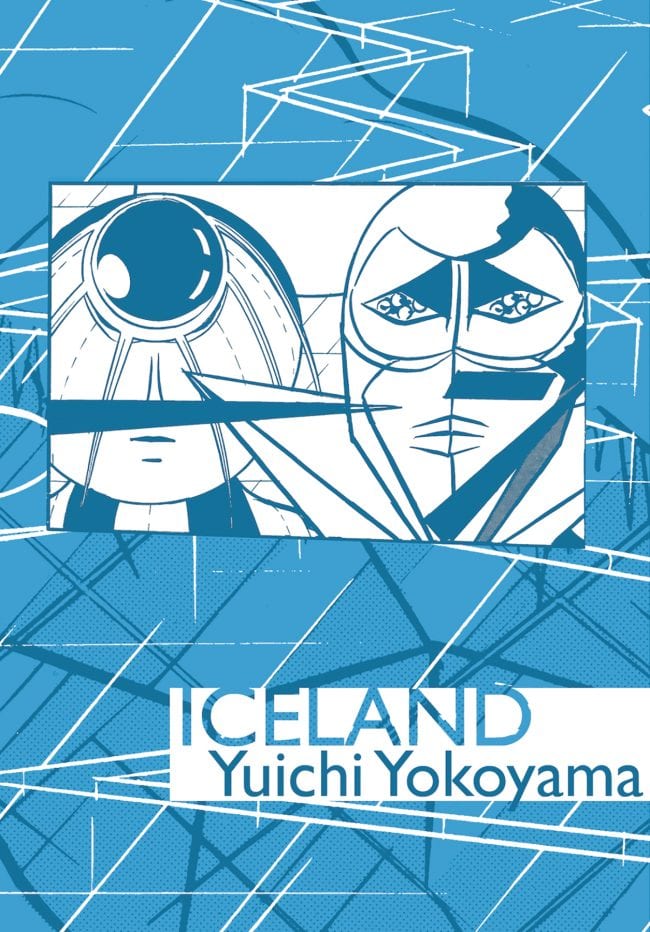 ICELAND
BIG PLANET/ RETROFIT COMICS
Yuichi Yokoyama
What does one say about Yokoyama? The last time I saw him was July of 2011. We had an amazing dinner together. He did the ordering. I love that guy. This is his new book, all about, you guessed it, a group of humanoids wandering in an icy place. He's the best. (DN)
STAR TREK THE ORIGINAL SERIES ADULT COMIC BOOK VOLUME 2—WHERE NO MAN HAS GONE BEFORE
DARK HORSE
Juann Cabal, Will Conrad, Gabriel Guzman, Derlis Santacruz


This exists and is sold in stores to adults who frequent comic stores. There was a first volume successful enough that they published another. Harmless pastime or sign of generational passivity and decadence? [$15, TH]