We asked a wide array of our contributors and other comics figures to share their favorite comics from the past calendar year. In the interests of keeping things individual and unpredictable, we let our listmakers choose their own criteria for inclusion, decide for themselves whether or not their selections needed explanation, and stop their lists at whatever number they felt was appropriate.
Walter Biggins:
1) Jiro Taniguchi, Venice (Fanfare/Ponent Mon): Astonishing, painterly, and slowly paced with mounting, quiet tension. A lonely artist explores Venice, drinking it in voluptuously and with a mysterious absence of the crowds that teem in the city's streets. Gradually, a narrative emerges, and we realize that the artist is tracing his grandparents' ambivalent journey into Western civilization.
2) Mimi Pond, The Customer Is Always Wrong (Drawn & Quarterly): Restaurant life from the POV of its cooks and waiters. The restaurant life is decadent and depraved, maybe even more drug-fueled than ol' Hunter S. Thompson's fever dreams. Pond captures the boho life with verve, quick wit, and an almost-cutesy life that belies the sordid (and often hilarious) contents. 400+ pages rarely flies by so quickly.
3) Gary Panter, Songy of Paradise (Fantagraphics): Milton's Paradise Regained re-imagined in the Appalachia of popular culture, with a hillbilly Jesus smarter than he looks. Ornate, dense, oversize in both size and rhetorical content, weirdly hilarious, and (I think) pretty faithful to the Biblical and Miltonian sources. A corrective of sorts to R. Crumb's Genesis.
4) Jenny Zervakis, The Complete Strange Growths, 1991-1997 (Spit and a Half): The DIY cartoonist as punk-rock Thoreau. Sometimes the art is so raw that I think she's mainlining the ink from a cut vein; other times, it's controlled and playful. Always, it's a rough-hewn pleasure.
5) Yuichi Yokoyama, Iceland (Retrofit/Big Planet): A group of quite stylish friends venture into the far North, looking for someone. As with Yokoyama's previous work, this is about form and the mechanics of motion in comics more than narrative, so this is expressionist and noisy to the core. You won't know what hit you.
Honorable mention) Eleanor Davis, You & a Bike & a Road (Koyama Press): In the midst of an existential crisis, Davis decides to go cross-country on her bicycle, meeting diverse swaths of the country in the process. Her comics journal of the experience vacillates between density (in art, and in the variety of her emotions) and breathy openness.
*******
Walter Biggins is an acquisitions editor at the University of Georgia Press, and the co-author (with Daniel Couch) of Bob Mould's Workbook (Bloomsbury, 2017).

Paul Buhle:

Diaspora Boy by Eli Valley (OR Press)
Tunnel to Hell: The Lake Erie Tunnel Disasters by Gary Dumm, scripted by Scott McGregor (Price World Publishing)
Street Fighting Men: Spain Volume One, edited by Patrick Rosenkranz (Fantagraphics)
Million Year Picnic, EC stories illustrated by Will Elder (Fantagrahics)
Graphic Canon: Crime and Mystery, Volume One, edited by Russ Kick (7 Stories)

To Laugh That We May Not Weep: The Life & Times of Art Young, by Glenn Bray and Frank M. Young (Fantagraphics)
RJ Casey:
(in alphabetical order by artist's last name and not including any Fantagraphics titles):
Wet Earth by Lala Albert
"Life is Beautiful" by David Alvarado in Newcity
"Alphabet Junction" by Brian Blomerth on VICE
You and a Bike and a Road by Eleanor Davis
Kindling by Xia Gordon
Crickets #6 by Sammy Harkham

By Monday I'll Be Floating in the Hudson with the Other Garbage by Laura Lannes
"The Great American Eclipse of 2017" by Edward Steed in The New Yorker
Present by Leslie Stein
Anti-Gone by Connor Willumsen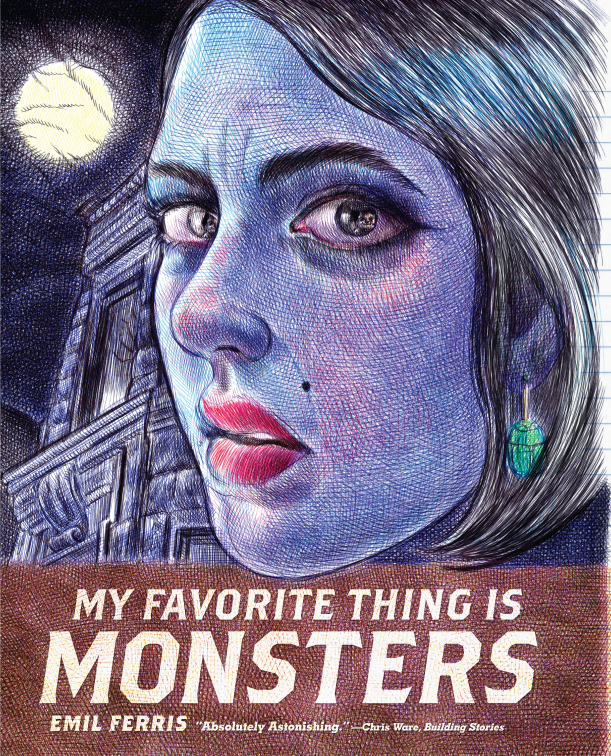 Alex Dueben:
The book of the year is My Favorite Thing is Monsters by Emil Ferris. I read it a few times when I first got a copy and haven't stopped thinking about it since.
Others:
Everything is Flammable by Gabrielle Bell
The Best We Could Do by Thi Bui
You & a Bike & a Road by Eleanor Davis
Hostage by Guy Delisle
Threads by Kate Evans
I'm Not Here by GG
The Unbeatable Squirrel Girl by Ryan North and Erica Henderson, et al.
Phoebe and Her Unicorn in the Magic Storm by Dana Simpson
Present by Leslie Stein

Austin English:
Here are a few of the books that came out this year that made me excited and grateful to be making & reading comics:
Angloid by Alex Graham
Originally serialized in her Cosmic Be-Ing series, Angloid is a tour de force by Graham. Graham's comics are intellectually ambitious, packed with ideas that form and contradict themselves within the same panel. With this story of an at times off-putting and at times deeply sympathetic artist and human, she touches on an exhaustive catalog of concerns relating to art and life. But this is no simple parable---at times absurdist but thrusting more towards defiant, there is real thought happening in these pages.
Alienation by Ines Estrada
This felt like an actual horror comic, because it's about something that's happening now in our culture---the increasing intersection of digital and 'real' life. Estrada taps into the anxiety, and while the series doesn't feel exactly political, it made me hopeful for the unflinching yet uncynical tone it takes. The cartooning is razor sharp in execution, but humane in tone. Easily my favorite thing I read all year.
Journal of Smack by Andrea Lukic
This is the psychedelic comic I've wished existed for years but never found. A system of one, a comic unlike all the others---Lukic's writing and drawing seem to owe little to any clear influences. And yet this is not an inchoate work of art but rather an imposing one that demands (many) reactions.
Urstory by Amy Kuttab, published by Teenage Dinosaur
A visual delight. This comic requires a great deal of attention---the way the images are made are extremely pleasing, but go deeper than an initial feeling of enjoyment will retain. Kuttab put a great deal of work into this, a story of the last days of a girl's life, and it rewards an attentive reader.
#26 by Steve Ditko
Ditko turned 90 this year, and put out this comic. Deeply political and full of ideologies that are probably at odds with most TCJ readers' world views, the work Ditko is producing (at an extremely productive rate) is something to grapple with. This issue features more of Ditko's genre comics filtered into 'note' form: words and actions reduced to (beyond) their most minimal sketches. A new form of cartooning is expressed within these pages, from a mind that has spent seven decades drawing stories.
Richie Vegas Comics #13 by Richard Alexander
I am a big fan of these Richie Vegas comics. They are (I believe) semi-autobiographical and unflinching. Alexander draws his comics in circular images on paper plates. They are a unique way of expressing a life on paper, and while the emotions and situations seen within these pages are strong and sometimes upsetting, they are a valuable example of cartooning's power to get ones self down on paper and patiently wait for a receptive reader to engage. Visually, they offer moments of unexpected and thrilling beauty, as a near perfect image appears among pages of mundane day to day struggle.

The Complete Strange Growths: 1991-1997 by Jenny Zervakis, published by Spit and a Half
Pretty grateful that this tome exists. Extremely important as a historical resource for a certain age of self publishing and a specific style of comics making. But, the real cause for attention here is Zervakis's comics---to me, they say 'comics thought of by a human, and drawn by a human,' a feature which is of prime concern in this moment in time.

Andrew Farago:
Demon, Jason Shiga
My Favorite Thing is Monsters, Emil Ferris
The Nib
Cartoon County: My Father and His Friends in the Golden Age of Make-Believe, Cullen Murphy
Excalibur: The Sword is Drawn Epic Collection, Marvel Comics, Chris Claremont and Alan Davis
Craig Fischer:
Please apply all the usual disclaimers here: there are too many comics and graphic novels that I haven't read, there are artists and movements that I am wholly ignorant of, there are comics that I value or de-value based solely on personal taste. Still, I'm confident the works listed below are very good, and that the Golden Age of Comics and Graphic Novels continues uninterrupted. Looking over TCJ's "Best of 2016" list. I see that no contributors mentioned Fantagraphics' ongoing volumes of Carl Barks's duck comics. In the dark past—in 1978, say, when the undergrounds had dried up and before Raw—the idea of taking affordable, easily available Barks reprints for granted would've been unthinkable. Not now.
My Top Five:
Corto Maltese: Fable of Venice, Hugo Pratt (IDW). Pratt is comics' Howard Hawks. Both are less interested in adventure stories than about how such tales bring eccentric characters together to talk and bump shoulders in unusual situations. Fable of Venice gives us the mysterious Hipatia, the lovesick Boeke, the courtly members of the R:L:Hermes Masonic Lodge, and other rollicking personalities, all of whom—dead and alive—assemble for an actual curtain call at the end of the book. And both Hawks and Pratt are inspired by Raymond Chandler, though Venice rewrites The Maltese Falcon rather than The Big Sleep. Pratt's MacGuffin, his "stuff that dreams are made of," is a jewel beyond price called the Clavicle of Solomon, but who cares? What really matters here is Pratt's playfulness, his expressive, Caniff-chiaroscuro cartooning, his bending of genre tropes to accommodate his own personal obsession with oddball ancient history. Grazie to IDW and translators Dean Mullaney and Simone Castaldi for bringing Corto to America.

From Here I Saw What Happened and I Cried, Carrie Mae Weems (1995-6). December 2017. It was my first time in London, and my first time at the Tate Modern, which felt more like a tourist barn than an art museum. Then I walked into a room where Weems's From Here I Saw What Happened was on display. From Here consists of dozens of images and portraits of African Americans during and after slavery, most tinted dark red and all placed in large black frames of uniform size on the walls. Words are engraved on the glass inside the frames; some of the commentary is objective, but much is angry and sarcastic, such as Weems's compulsive repetition of the rueful chuckle "Ha." The exhibit has a beginning and an end, provided by the bookended photo of (to quote the Tate website) "the wife of a Mangbetu chief, taken in the 1920s in the Belgian Congo, creating the impression that she is bearing witness to this tragic history." The frames pulse on the walls like the panel layout of Rebecca Dart's RabbitHead (2004) sometimes contracting to a single image, sometimes blossoming out to a larger two-by-two grid. As I saw and read From Here, I thought This is comics, and this is powerful.

My Favorite Thing is Monsters, Emil Ferris (Fantagraphics). I was late to warm to Ferris' massive achievement, because I tend to prefer comics that tell stories through modulated panel grids over those that shatter the grid and run willy-nilly across the picture plane. (One major exception: Jack Kirby's double-page spreads of chained Promethean giants and celestial spacecraft.) When I started reading Monsters, the art felt messy and undisciplined to me (even given the conceit that the book is the journal of a precocious 10-year-old), but slowly, with little grace notes like a perfectly-drawn little monster Karen answering the phone by saying, "Hello, who's calling?" and a magnificent life study of Karen's mother asleep in bed, Ferris' vibrant art and profound empathy for her characters overwhelmed me. I'm ready for volume two.
Pope Hats #5, Ethan Rilly (AdHouse). I suspect we all have periods of inertia in our lives. I feel as if I've cruised through entire years of missed opportunities and habit-forming stasis. So too Frances Scarland, the heroine of the "Young Frances" story serialized in all but one of the first five issues of Pope Hats, "Ethan Rilly's" engagingly naturalistic comic book. (The scare quotes are to indicate that "Ethan Rilly" is a pseudonym for Canadian artist Hartley Lin.) Rilly/Lin is a fantastic cartoonist—he can draw characters and objects from any angle and distance, which makes his pages pulsate with invention—but as with Ferris' Monsters, it's the attention to the details of quotidian life and the affection that Rilly/Lin clearly feels for his cast (Frances, Vickie, magnificently bizarre boss Marcel Castonguay) that defines Pope Hats as indispensable, a comic that I've already read six times and will read many more.
Songy in Paradise, Gary Panter (Fantagraphics). Has Gary Panter sold out? Not really, although Songy is considerably more accessible than its sister books Jimbo in Purgatory (2004) and Jimbo's Inferno (2006). Panter abandons the densely adorned margins and designs of Purgatory for expansive, joyously cartoony art, and the result is the most relaxed and upbeat book Panter's ever done. Or maybe I'm smiling because of the book's plot, which involves title character Songy, a stereotypical country yokel, staying true to his rock-solid morality, resisting all the Devil's temptations, and returning to the loving "bosom of his friends and family." In Trump's America, Panter's celebration of a hillbilly-farmer who refuses to be seduced by the bullshit allure of materialism and power is an act of radical optimism, one that gives me hope as we barrel into 2018.
Best Book about Comics:
Neon Visions: The Comics of Howard Chaykin, Brannon Costello (Louisiana State University Press). Costello's book on iconoclastic creator Chaykin does two things very well, one I expected and one I didn't. Over the past few years, I've read (or heard at conferences) Costello's short pieces on Time-Squared and Blackhawk, so I wasn't surprised when Neon Visions turned out to be a superb study of Chaykin's career. By narrowing his attention to comics written and drawn by Chaykin, Costello identifies and thoroughly discusses the artist's key themes and tropes: the "Chaykin Hero" alter ego, fascism, Jewishness, transphilia/transphobia, etc. But I didn't expect Costello to expand out from Chaykin to address ambitious aesthetic and ideological questions: Is authenticity real, and can it be faked? Can artists subvert conservative artistic mainstreams from within? How does new media change human consciousness? Bonus points for a final chapter (on Black Kiss 2!) that is one of the best uses of Lacanian psychoanalysis (a paradigm I'm profoundly skeptical of, incidentally) to analyze a text that I've ever read.
Runners-Up:

The Abominable Mr. Seabrook, Joe Ollmann (Drawn and Quarterly); Boundless, Jillian Tamaki (Drawn & Quarterly); Critical Chips 2, edited by Zainab Akhtar (self-published); Drawing the Line: Comics Studies and INKS, 1991-1997, edited by Lucy Shelton Caswell and Jared Gardner (The Ohio State University Press); Everything is Flammable, Gabrielle Bell (Uncivilized Books); Fante Bukowski Two, Noah Van Sciver (Fantagraphics); Going Into Town: A Love Letter to New York, Roz Chast (Bloomsbury USA); How to Read Nancy, Paul Karasik and Mark Newgarden (Fantagraphics); Mister Miracle, Tom King and Mitch Gerads (DC); Now 1, edited by Eric Reynolds (Fantagraphics); Palookaville #23, Seth (Drawn & Quarterly); Phase 7 #023, Alec Longstreth (self-published); A Process of Drastically Reducing One's Expectations, Gabby Schulz (Phase Eight Publishing); Providence #12, Alan Moore and Jacen Burrows (Avatar); Sunburning, Keiler Roberts (Koyama Press); Superman: The Persistence of an American Icon, Ian Gordon (Rutgers University Press); Taking Up Space, Adam Meuse (self-published).

Richard Gehr:
1. Edward Steed, "A Brief History of Time" (The New Yorker; November 27, 2017)
2. Emil Ferris, My Favorite Thing Is Monsters (Fantagraphics)
3. Jesse Jacobs, Crawl Space (Koyama)
4. Paul Karasik and Mark Newgarden, How to Read Nancy: The Elements of Comics in Three Easy Panels (Fantagraphics)
5. Gary Panter, Songy in Paradise (Fantagraphics)
Richard Gehr (The Village Voice, The Comics Journal, etc.)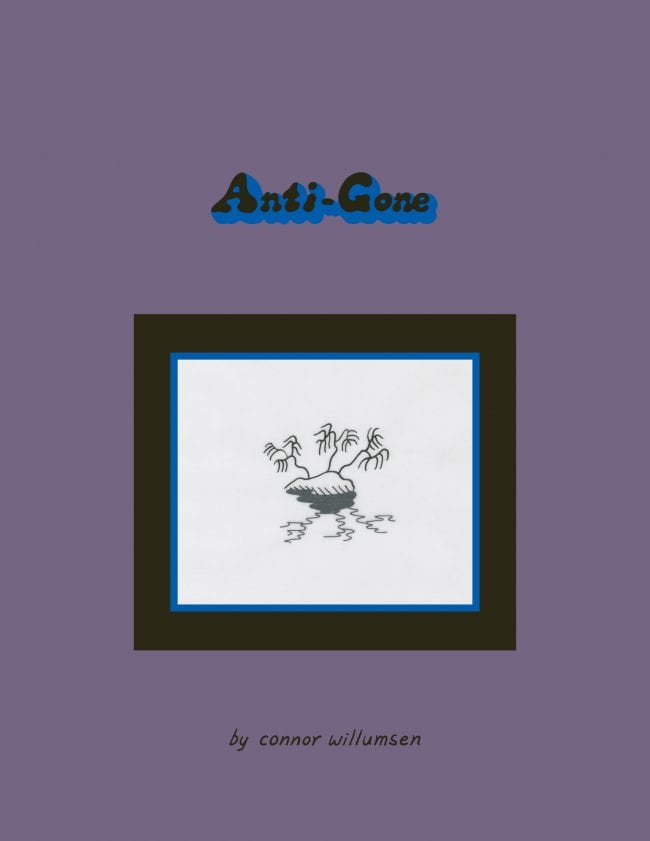 Sammy Harkham:
Anti-Gone- Connor Willumsen
The Interview- Manuel Fior
Everything is Flammable- Gabrielle Bell
Mr. Colostomy- Matthew Thurber
Fire!! The Zora Neale Hurston Story- Peter Bagge
Iceland - Yuchi Yokoyama
Angel of a Rope - Adam Buttrick
En Som Het - Kristoffer Kjolberg
Ganges 5- Kevin Huizenga
Songy of Paradise- Gary Panter
Charles Hatfield:
Strictly alphabetical (so I should probably remove the numbering, which is not meant to imply descending order of preference):
1. The Best We Could Do, by Thi Bui (Abrams)
2. Crickets #6, by Sammy Harkham (Commonwealth Comics Company)
3. The Customer Is Always Wrong, by Mimi Pond (Drawn and Quarterly)
4. Hostage, by Guy Delisle, trans. Helge Dascher (Drawn and Quarterly)
5. In Between: Poetry Comics, by Mita Mahalo (Pleiades Press)
6. La Légèreté, by Catherine Meurisse (Dargaud)
7. Mister Miracle #1-4, by Tom King, Mitch Gerards, and Clayton Cowles (DC)
8. My Favorite Thing Is Monsters, by Emil Ferris (Fantagraphics)
9. Pretending Is Lying, by Dominique Goblet, trans. Sophie Yanow (New York Review Comics)
10. Pope Hats #5, by Ethan Rilly (AdHouse)
Not seen yet: Now #1, the new Eleanor Davis, etc etc.
An unimaginative list, I fear, lacking manga, webcomics, minis, etc. I think I'm behind!

Sarah Horrocks:
1. Zanardi by Andrea Pazienza
Zanardi was the one truly truly special experience I had this year reading a comic that came to press in the US this year. This collection of stunning nihilistic pretty boys doing bad things Italian comic from the '70s and '80s was really something special. Sometimes you think you've seen everything, and then you see the next panel in a Paz page. His ability to shift styles while still being cohesive within the same page is incredible, and there's a deceptive depth to these stories that bury really unique beautiful moments under mounds of profane shit. A really important book, and there's no comic from 2017 that has had a bigger impact on me as an artist and reshaped how I thought about comics.
2. Goodnight Punpun by Inio Asano
The series was finally wrapped up in English this year, and only that I read it years ago, keeps it from the top of this list. My favorite comic of all time. I haven't seen anything in any medium better capture the way that depression warps your body and fucks up your life than this book. But it's the conclusion to the series which is very In the Realm of the Senses that really seals it for me.
3. Golden Kamuy by Satoru Noda
Balances simply being interesting in terms of giving a window into the world of the Ainu and a specific time period (right after the Russo-Japanese war) with a kind of Jeremiah Johnson frontier type of story that isn't a genre that's been done to complete death yet. Chuck in a few brutally violent fights with bears, and a forthcoming anime that might be huge, and this is a book that people might be coming back to in a few years wondering how they were sleeping.
4. H.P. Lovecraft's The Hound and Other Stories by Gou Tanabe
Almost missed this release there was so little fanfare. Probably with Alberto Breccia for one of the most stunning adaptions of Lovecraft. Tanabe's art is very striking, particularly on "The Hound". Kind of an interesting guy. He fancies a good adaption. Hope more of his work makes it into English, but judging from the lack of buzz on the book online, I doubt many noticed its release.
5. Mirror by Emma Rios and Hwei Lim
As we come out of the initial issues of Mirror that were more tied to the 8house world that ended up being dropped, the complexity of Rios and Lim's space opera really opens up and the questions of how we see ourselves as humans and the impact that has on ecosystems really amplify in complexity. While it is a series that started last year, it is one that with its iterations this year really cemented a place on my best experiences with comics this year.
6. Shade the Changing Girl by Cecil Castellucci, Marley Zarcone, Kelly Fitzpatrick
Even though the basic story of Shade the Changing Girl is kind of... smoothly done YA, which isn't high on my list of things I'm interested in, this team produced some of the most beautiful pages in comics this year. Fitzpatrick's colors don't overpower Zarcone's linework, and they also allow you to appreciate their clarity and the overall psychedelic composition of the pages as a whole. Also think this represents a significant leveling up for Zarcone as an artist as her work has become about ten percent more dynamic and that's really made a huge difference.
7. Girls' Last Tour by Tsukumizu
For me this was the book that a lot of people have said The Girl from the Other Side is--not in terms of dark fantasy--but in terms of this kind of almost fugue comic about two people in an environment. There's just something about these two girls puttering around a post-post-apocalyptic world in their little motorcycle tank thing that really worked for me. The sort of scratchy impressionistic architecture is done in such a perfect scale that the book balances a really complex atmosphere of isolation and cute. Even though the series feels like it has somewhere it's going, reading it is more like a book of pleasant poetry on a winter's night kinda thing.
8. Kakegurui by Homura Kawamoto and Toru Naomura
Besides having the most psychotic faces in comics this year, this high school gambling comic from Japan is also a pleasant exercise in watching wealthy elites piss all over each other. It's a comic that basically operates on a very specific set of rales: a game is introduced and played until the reader gets an idea of how it works, and the underlying drama at play, and then it kind of becomes a battle comic of who has the most nerve and is the best cheater.
9. My Pretty Vampire by Katie Skelly
Even though I have a severe conflict of interest here, having co-hosted a podcast with Katie for a few years, even if we hated each other, this book would end up on a list of mine. I mean it's a comic about sexy vampires with good clothes, killing and fucking their way through a story--it's in that vein of Jean Rollin/Giallo movies that I love, with splashes of Claire Denis done in a colorful '70s French comics kinda way--like these are all pretty much the things I love.
10. Happiness by Shuzo Oshimi
This was probably my comic of the year in 2016. 2017 it kept rolling. It is, as above, a vampire comic. It's Oshimi's best art I've seen on anything he's done--and if you've read Flowers of Evil or Inside Mari you know he's a beast of a writer, who while he could always hit the climaxes art wise, his style overall wasn't that compelling. That changes here. Though Happiness hasn't yet hit the climactic writing highs of Flowers of Evil, the art has been really incredible. He's infused the book with this kind of Van Gogh starry nights thing which really is pretty trippy to behold. The violence really lands. And I trust him enough as a writer to land the ship in the end--it was with Goodnight Punpun the only comic this year that I pre-ordered months in advance. Shuzo Oshimi is also worth following on Twitter. He posts a lot of really pretty sketches and watercolors. Just FYI.
Greg Hunter:
Pouch War (Overhold)
David Hardy, Brian Schell, various
Easily the best event comic this year from any major superhero publisher. In Pouch War, a team of all-star creators explains, in-story, the shifting number of pouches on Lt. Spearpoint's belt from year to year and artist to artist. Across twelve issues and forty-eight tie-ins, Pouch War (finally) grounds the evolving belt in Overhold continuity, rather than interpretation, creative exigency, or changing trends. Six new post-Pouch monthlies will further explore the new status quo.
Bulletproof of Concept (Lateral Comics)
Ken Benson, Erin Tharley
After penning memorable Overhold events including The Death of Waveman, World of Waveman, and World of Wavemen, Ken Benson made a leap to Lateral and to a creator-owned series. The result of his new freedom is Bulletproof of Concept, which follows the exploits of Donovan Slate, a metahuman in a peacoat under siege from augmented assassins and his own memories. Bulletproof reminds us that comics can do anything, and that anything includes resembling a pitch to streaming television platforms. With Tharley on art and Slate drawn to resemble actor Patrick Wilson.
Fries for Five (webcomic)
Lauren Chelsea Roy, Ed Marsden
In Fries, the weekly French-fry dinner of five Millennial friends is really an excuse to chat about dates, job hunts, and other hot potatoes. Fries is short on plot, and a real learning curve is evident in the earliest installments, but it's been a great hangout comic every Tuesday. Funny, sunny, and—for a comic about salty food—very sweet. Recent installments will be the series's last, as the visible use of chipotle aioli voided a popular fan theory and subsequent threats forced the creators offline.
Magnum City Nights (Double Deuce Press)
Jay Foley
The height of subversive small-press genre fare. Cartoonist-auteurist Foley goes digging
through the cultural dumpster of decades past and comes back with lots of garbage.
These sexually charged stories of a vigilante forensic examiner might read like the work
of someone who hates women, but maybe you're sexist for bringing it up? Sit back,
strap in, and try to guess how many hours Foley spent at the drafting table in order to
prove he's seen a John Carpenter film.
Leaf Hole (Melatonin Editions)
Heidi Kalastaa
Maybe this year's boldest publishing project. Kalastaa pushes against comics
orthodoxies such as grid, sequence, and drawing, creating the first graphic novel—or at
least the first in many years—that's also a four-foot-deep pit in a remote wooded area.
It takes all five senses to appreciate what Leaf Hole does, and even that can change with
the weather. Readers must sign a waiver before entry but receive a mini comic with
sewn stitching from the same artist.
Anne Ishii:
In no particular order.
1. Gaylord Phoenix, Issues 7 and 8 by Edie Fake
2. How to Be Alive, Tara Booth
3. You & A Bike & A Road, Eleanor Davis
4. Wuvable Oaf: Space Jizz, Ed Luce
5. Leaving Richard's Valley, Michael DeForge
Monica Johnson:
1. Steam Clean, by Laura Ķeniņš
2. Black History in Its Own Words, by Ron Wimberly
3. Comics For Choice, co-edited by Hazel Newlevant, Whit Taylor, and Ø.K. Fox
4. Women's March Comix Broadsheets: Fight Back! #1 (Shadow Press in collaboration with World War 3 Illustrated) and Resist! #1 (edited by Françoise Mouly & Nadja Spiegelman)
5. Pretending is Lying, by Dominique Goblet

Kim Jooha:
I did not include works/artists 2dcloud has/will/wants to publish in a few years.
Kara Walker - Christ's Entry into Journalism
UN Women in Egypt, IC4Design & DDB Dubai - Finding Her

Robert Kirby:
What is a Glacier? by Sophie Yanow (Retrofit)
The Complete Strange Growths: 1991-1997 by Jenny Zervakis (Spit & a Half)
The Best We Could Do by Thi Bui (Abrams)
My Favorite Thing is Monsters Vol 1 by Emil Ferris (Fantagraphics)
Condo Heartbreak Disco by Eric Kostiuk Williams (Koyama)
You & a Bike & a Road by Eleanor Davis (Koyama)
Language Barrier by Hannah K. Lee (Koyama)
Francine by Michiel Budel (Secret Acres)
Trump Trump Volume 1 by Warren Craghead (Retrofit)
Greek Diary by Glynnis Fawkes (self-published)
5 ongoing minicomics series I love (each released at least one new issue this year)
Stewbrew (#5) by Max Clotfelter & Kelly Froh
You Don't Get There From Here (#42 - 44) by Carrie McNinch
King-Cat (#77) by John Porcellino
Paper Pencil Life (#5) by Summer Pierre
Mini Kuš! comics #55 through #62 (by GG, Andrés Magán, Evangelos Androutsopoulos, Patrick Kyle, Paula Bulling & Nina Hoffmann, Tomasz Niewiadomski, Noah Van Sciver, & Aidan Koch, respectively): IMHO the best 8-issue run from the series thus far-every issue a winner.
Sloane Leong:
These are not in any order, just my favs from the year...
The Interview by Manuele Fior
Anti-Gone by Connor Willumsen
Stages of Rot by Linnea Sterte
Mirror by Emma Rios and Hwei Lim
Farmer Ned's Comic Barn by Gerald Jablonski
Snotgirl by Bryan Lee O'Malley and Leslie Hung
Mis(h)adra by Iasmin Omar Ata
Octopus Pie Vol. 5 by Meredith Gran
Crickets #6 by Sammy Harkham
Feast for a King by Kosmic

MariNaomi:
To narrow down my list, I'm only going to list long-form autobio/semiautobio graphic narratives here (no short story collections). These are the comics that punched me in the gut the hardest in 2017:
My Favorite Thing is Monsters by Emil Ferris
Spinning by Tillie Walden
Fetch by Nicole J. Georges
Nothing Lasts Forever by Sina Grace
The Best We Could Do by Thi Bui
The Customer is Always Wrong by Mimi Pond

Annie Mok:
Yeon-sik Hong Uncomfortably Happily
Korean creator Yeon-sik Hong documents his move with his wife and dog to a small cabin in a forest, where they deal with feeding themselves, making art, and heating their new home. Hong displays rich narrative subtlety that reminds me of classic film auteurs like Satyajit Ray, in that time is taken with fleeting natural moments. A layered and wonderful book.
Higu Rose Tittychop Boobslash
Rose's newest and perhaps longest work is an account of their top surgery, the anxiety leading up to it, the process itself, and the long recovery. With scratchy anime-inspired drawings that ooze anxiety, Rose takes the reader to wrenching and hilarious places, as the title suggests.
Nagata Kabi My Lesbian Experience with Loneliness
Another immediate winner of a title, Kabi's now-seminal work for queer readers is available in English. A sometimes brutal autobiographical story of gay isolation, which compounds with difficulties with the author's parents in the time accounted for, as well as a struggle with an eating disorder. The reader aches for the author's persona to feel some sort of well-deserved happiness, and when she finds it fleetingly in the arms of a lesbian sex worker, what results is a complex, emotional, and heady tale of connection and self-love.
Carta Monir "Lara Croft Was My Family"
Monir's most recent short comic, created for ZEAL and then featured on The Beat and Illustrated PEN, is yet another radical autobiographical story with undertones of gender dysphoria, parental abuse, and the ways in which video game storytelling can affect us. I look forward to her upcoming short story collection, I Want To Be Evil, coming 2018 from 2dcloud.
Iasmin Omar Ata Mis(h)adra
Ata tells the story of Isaac, an art school student suffering from epilepsy. By weaving a personal mythology with traditional Arabic and Muslim imagery, Tezuka-inflected character designs, and a dynamic use of color, they make one of the most striking and thoughtful books of the year. A major triumph.
Honorable mentions:
Gabrielle Bell Everything is Flammable
Ron Wimberly Black History in its Own Words
Laura Knetzger, ongoing diary comics online
Sophia Foster-Dimino Sex Fantasy
Darryl Ayo Little Garden

Carta Monir:
Sex Fantasy, Sophia Foster-Dimino
Tittychop Boobslash, Higu Rose
Yours, Margot Ferrick
Language Barrier, Hannah K Lee
You & A Bike & A Road, Eleanor Davis
My Lesbian Experience With Loneliness, Nagata Kabi
By Monday I'll Be Floating In The Hudson With The Other Garbage, Laura Lannes
Everywhere Disappeared, Patrick Kyle
Diana's Electric Tongue, Carolyn Nowak
"Small Mistakes Make Big Problems", Sophia Foster-Dimino (from the Comics For Choice anthology)

Mark Newgarden:
My Favorite Thing Is Monsters, Emil Ferris
To Laugh That We May Not Weep: The Life And Art Of Art Young, Glenn Bray and Frank M. Young
Songy Of Paradise, Gary Panter
Monograph, Chris Ware
Drew Friedman's Chosen People
Brian Nicholson:
Here's a list of my top five books of the year. It does not include any single issues or webcomics that I feel comfortable assuming will be collected into more substantial books in the foreseeable future, at which point I'll consider them eligible for any list of the best books of that year. This is to say the collection of Kevin Huizenga's Ganges, when it arrives, will be a masterpiece.
1. Connor Willumsen, Anti-Gone. Book of the year for me, and probably an absolute game-changer for a generation of cartoonists about to emerge. It tricks you into being more excited about the medium by making you think there must be more work like it out there, although there really isn't. Few comics this challenging are this absorbing and re-readable, with more emphasis being placed on oddball visual storytelling choices than any traditionally literary effect, it's able to conjure and capture a whole set of feelings nothing else reached for.
2. Geof Darrow, Shaolin Cowboy: Who'll Stop The Reign. An action comics response to the real world that works because the real world has become so cartoonish in its figures of despotic villainy. Geof Darrow's art of gluttonous overkill responds to the election of a man who might bring about the complete material and spiritual downfall of America with an expression of total disgust that is so transfixing in its well-rendered excess that it implicitly carries with it an understanding of how we elected such a shit in the first place. I'm not sure anyone else "gets" so well how Trump is both the candidate of neo-Nazis and those totally disinvested in any ideology beyond consumerism. This comic is also a lot of fun if you enjoy depictions of ridiculous violence.
3. Gary Panter, Songy of Paradise. A visionary masterpiece that's essentially a parody of a visionary masterpiece. Gary condenses a whole history of fine, folk, and comic art into beautifully composed pages, each of which reconfigures a poetic stanzas into a gag. The element of satire, comparing the modern American landscape to Rome before the fall, is completely in the background, but adds a timely dimension to the culmination of a project that's been in progress for approximately the last twenty years of Panter's comics-making.
4. Eleanor Davis, You And A Bike And A Road. Pretty much every year for the past few years, one of Eleanor Davis' comics has been one of the year's best. This, a slightly redrawn journal of her bicycle tour of the southwest, is less formally worked-over than past works but is still very graceful and resonant despite its more casual approach. The act of making the comics parallels the tour itself, as both a document and an exercise to feel ok about life, and so the book becomes about the struggle to exist in general. The journey is abbreviated and she flies home, but the book still stands as a testament to the work she did, the people she met, the events witnessed.
5. Anna Haifisch, Drifter. With just enough text to serve as a narrative and emotional framework for what's being depicted, every page of this thin, oversized, gorgeously printed book is suitable not just for framing, but for prominent positioning in your home. The book's spiral binding means you don't even have to upend the thing's physical integrity to do so. Like Gary Panter, Haifisch's images still work to convey narrative and tell jokes, even as the artwork fires on all cylinders, beauty uncompromised.
Joe Ollmann:
my favorite of comics of 2017 list
(probably forgetting a bunch of amazing things and I'm sorry for that.)
My Favourite Thing is Monsters By Emil Ferris
Boundless By Jillian Tamaki
Anti-Gone By Connor Willumsen
You & a Bike & a Road by Eleanor Davis
Hostage by Guy Delise
Normel Person By Lauren Weinstein
Morton By David Collier
Sunburning by Keiler Roberts
Pope Hats #5 Ethan Rilly
Crickets #6 By Sammy Harkham
Baking With Kafka By Tom Gauld
Monograph by Chris Ware
Uncomfortably Happy by Yeon-sik Hong
Fire!! By Peter Bagge
I'm Not Here by GG

James Romberger:
Here's my favorites from 2017, in no particular order:
Love & Rockets #2-4 by Los Bros Hernandez, Fantagraphics
Crickets #6 by Sammy Harkham, Commonwealth Comics Co.
Lobster Johnson: The Pirate's Ghost by John Arcudi and Tonci Zonjic, Dark Horse
Anti-Gone by Connor Willumsen, Koyama Press
Songy of Paradise by Gary Panter, Fantagraphics
Winnebago Graveyard by Steve Niles, Alison Sampson and Jordie Bellaire, Image Comics
Now #1, Eric Reynolds, ed. Fantagraphics
Corto Maltese: In Siberia and Fable of Venice by Hugo Pratt, IDW
Alan Moore: Brighter Than You Think, by Alan Moore et al and Marc Sobel, Uncivilized Books
The Green Hand and Other Stories by Nicole Claveloux, New York Review Comics
Cynthia Rose:
1. Luz, Alive; Futuropolis
This outsize tome of caricatures, reportage and spontaneous drawing represents a lifetime of musical obsessions. Some are from Charlie Hebdo (late to work on January 7, Renaud "Luz" Luzier survived by chance). Others appeared in Les Inrocks, L'Obs, Fluid Glaciale, Tsugi, fanzines and other publications. The art captures – among many others – Amy Winehouse, Motorhead's Lemmy, Michael Jackson, David Bowie, Morrissey, Pulp, Suicide, Bryan Ferry, Beth Ditto, the Kills, P.J. Harvey, Sonic Youth and Iggy Pop. (The latter is a favorite: "Trying to draw Iggy is trying to capture the act of drawing.") Luz credits the late Cabu with showing him how to draw anywhere and this is proof he can. It gives you rock at its noisiest, messiest and angriest but also in studios, on the road and at home. Most of its text is hilarious and, although there's plenty, you won't need any French to revel in the art.
2. Raphaël Meyssan, Les damnés de la Commune: à la recherché de Lavalette (The
Damned of the Commune: Looking for Lavalette); Editions Delcourt
This is the first and only book by Meyssan. It grew out of his discovery that a previous
tenant of his Paris flat, a man named Lavalette, was a Communard. Back in 1871, the
Commune's set of socialist dreamers managed to run Paris for ten short weeks. Mostly
forgotten now, their end was a bloody one – thousands died in the streets as famous
landmarks were torched. Meyssan spent six years finding Lavalette, a search he has re-
staged as this book. Its visuals were all taken from print of the period then repurposed
to shape his "hero." It's extraordinary and skillful, with a savvy political subtext.
3. Clément Oubrerie, Voltaire Amoureux (Voltaire in Love), Volume I; Les Arènes BD
The world is filled with crappy graphic biographies. But, like Oubrerie and Julie Birmant's
previous PABLO or Steffen Keverneland's MUNCH, this one is different. (It's also Oubrerie's first outing as an artist-author). Although he couldn't have picked a more daunting subject, Voltaire himself would love the book's wit and brio. Also a nice
contribution to contemporary debates about faith and secularity.
4. Marion Montaigne, Dans la combi de Thomas Pesquet ("Inside the Overalls of
Thomas Pesquet"), Dargaud
If this wins the Palme at Angoulême, I'm having champagne. First as a blogger, then in
her book series Tu mourras moins bête ("You'll Die Less Stupid"), Montaigne has been making science funny since 2008. Le Monde thinks she invented a genre, one they call "the trash promotion of science." This book is the real – and authorized – story of astronaut Thomas Pesquet. But Montaigne uses it to play with our every stereotype of
outer space. It's subtle and hilarious but, above all, it's original. Just don't expect Bill Nye the Science Guy.
5. Peter Bagge, Fire!! The Zora Neale Hurston Story; Drawn & Quarterly
If the idea of Pete Bagge as Zora's biographer baffles you, you just don't know either
one of them well enough. Buy this book!
6. Serge Clerc, Noir: The Integrale; Depuis
During the years I spent at New Musical Express, Serge Clerc was a house artist. He was our ace for picturing music's retro moments, mixing the '40s and '50s into a fresh and tasty cocktail. As an auteur-illustrator he's perfected his own take on ligne claire. So if you love Hergé, Tillieux, Chaland and film noir – or just cool jazz – you'll love this. No need to read French.
7. Blutch, Variations, BD Éditions Dargaud
Inspired by Picasso's studies of Vélasquez, Delacroix, and Manet, Blutch redrew pages
from thirty classic comics. This produced both inspired inventions and goofs – spiced up
by revelations, in-jokes and showing off. (His target artists range from Hergé, Morris, and
Uderzo to Greg and Jacques Martin). I discovered the book at an expo of its original art,
which I thought was stunning.
8. Gary Panter, Songy of Paradise; Fantagraphics Books
Plenty has been said about this but I too like it.
9. Lucas Harari, L'Aimant (The Magnet); Sarbacane
A simple and literally flat fable, this debut came out of a thesis on silkscreen printing.
Harari's father is an architect who used family vacations to visit notable buildings. One of them was a famous set of thermal baths by Peter Zumthor. Like the ligne claire, Chris
Ware and Charles Burns, Zumthor's complex fascinates Harari. All three enthusiasms are
evident in this modest thriller, one in which frames are slammed together and the art
lacks affect. But I like the way Harari makes the building his protagonist.
10. Bastien Vivès, Une Soeur ("A Sister"), Casterman
This is the story of a family vacation, by the author of Polina and Le gout du chlore ("A Taste of Chlorine"). The holiday is shared by Antoine, 13, his baby brother and their 16-year-old family friend Hélène. Hélène's presence punctuates a hot summer with stirring hormones. If that sounds a lot like an Eric Rohmer movie, it is. Like Rohmer, too, the talented Vivès captures teenagers perfectly. Yet, while it replicates the universe of Facebook and phones, Une Soeur suffers from that world's ruthless reductionism. Just like Rohmer – or his favourite, Claude Sautet – Vivès sees everything cinematically.
Unlike them, however, he can't (or doesn't) probe how their world is shaping his
characters. Although wonderfully drawn, they remain mere types. For me the book was
less about its story than about today's popular artists and their choices.
Keith Silva:
1. My Pretty Vampire -- Katie Skelly (Fantagraphics)
2. What is Left – Rosemary Valero-O'Connell (Shortbox)
3. Revenger + The Fog – Chuck Forsman (Bergen Street Press)
4. Motor Girl – Terry Moore (Abstract Studios)
5. Redlands – Jordie Bellaire (W/C), Vanesa R. Del Rey (A), Clayton Cowles (L) (Image)

Katie Skelly:
1. Ripple: A Predilection for Tina, Dave Cooper
Yes, it's a reissue, but has anything ever touched Ripple? The first time I encountered Tina was as a high schooler hiding out in the adult section of my local comic book shop. Then again years later, scraping a ripped up copy off of some guy's dorm floor. Now with a giant hardcover, I can finally appreciate Tina is all her hideous glory. It's a comic that goes down hard, especially with rereads this year. It hums off an engine of body-negativity, misogyny, abuse, and addiction, with flare-ups of compassion that are immediately crushed by pathetic, quivering desire: in its way, Ripple is the ultimate 2017 comic.
2. Thank You, Gina Wynbrandt
I was at Comic Arts Brooklyn this year and saw so many zines! Why do people still make zines, I wondered to my friend. For instance, could you get laid making a zine? Thank You answers my question and beyond. I think Gina is on track to completely transcending the purpose of comics every time she puts something out. I think she's really on a Carolee Schneemann wave to the future.
3. The Complete Crepax: The Time Eaters & Other Stories, Guido Crepax
Duh.
4. Dalston Monsterzz, Dilraj Mann
Do you remember a few years ago when every indie cartoonist was so excited to deconstruct Akira* and try to make it their own without actually taking the time to draw their asses off? Mann puts those babies to bed. (*Why do people do this? It's like when a restaurant says they do their own spin on ketchup. We know what we like. Pass.)
5. Berserker 1, anthology, Breakdown Press
I don't have a fancy reason for this one other than that I really liked it. I like the cover art, I like the range of stories, it's just a solid, nice anthology. I don't know if you can point to any one anthology and say "here's the future of comics" or "here's what's happening now!" like you maybe could have in 2004 and mean it. But I would definitely give this to someone who's been out of the game for awhile to drag them back into comics.

Marc Sobel:
This year, for the first time ever, I kept an obsessive list of everything I read. It was interesting and obviously very useful for this exercise. However, unlike previous years, I made a concerted effort to expand my reading beyond comics, so this year I read 25 books and novels (including Alan Moore's Jerusalem, which counts for at least three). Because of this, I read fewer new comics and graphic novels than I have in nearly a decade. I also love older comics so a big chunk of my reading was stuff from the '70s, '80s, and '90s. For this reason, I was tempted not to make a list this year, but I decided to participate because, despite the misleading moniker, it's an opportunity to celebrate some of the creators who I think are making exceptional work. Anyway, enough of my blathering. Here is my "best of the stuff I read this year" list for 2017.
Crickets #6 - Sammy Harkham
My Favorite Thing Is Monsters - Emil Ferris

Pretending is Lying - Dominique Goblet

You & a Bike & a Road - Eleanor Davis
Musnet #1-4 - Kickliy
"Mouth Baby" - James Harvey from Heavy Metal #288
Samplerman
Daughters - Bianca Bagnarelli from Shortbox #3
Dept. H - Matt and Sharlene Kindt

Fante Bukowski Two - Noah Van Sciver
I'd list Monograph by Chris Ware but I haven't managed to finish it yet and I'm pretty sure Ganges 6 and Crawl Space belong on the list too, but I haven't gotten to them either.
Leslie Stein:
Palookaville 23 Seth
Songy in Paradise Panter
Fante Bukowski 2 Van Sciver
Sticks Angelika Michael DeForge
On the Camino Jason

Whit Taylor:
Graphic Novels
- My Favorite Thing is Monsters (Emil Ferris, Fantagraphics)
- Herman By Trade (Chris Kim, SelfMadeHero)
- In Pieces: Someplace Which I Call Home (Kurt Ankeny, 200 200 Press)
- California Dreamin' (Penelope Bagieu, First Second)
- Anti-Gone (Connor Willumsen, Koyama Press)
Comics/Minicomics
- Passport (Sophia Glock, self-published)
- Orbiting (Penina Gal, Perfectly Acceptable Press)
- How to Be Alive (Tara Booth, Retrofit)
- Normel Person (Lauren Weinstein, Village Voice)
- Pope Hats 5 (Ethan Rilly, AdHouse)

Michael Tisserand:
I couldn't stop at a Top Ten so here is a Sweet Seventeen of books of comics and books about comics and comic books from 2017 that I found particularly amusing, frightening, absorbing, informing, and transporting.
This list is no particular order except that it's no accident that My Favorite Thing is Monsters shows up first.
1. My Favorite Thing is Monsters by Emil Ferris
Perhaps you've heard of it. Ferris has given us a book of art and history and love and monsters, and it is a marvel.
2. Sh*t My President Says: The Illustrated Tweets of Donald J. Trump by Shannon Wheeler
and …
3. The Unquotable Trump by Robert Sikoryak
I'm listing these two guidebooks to 2017 together because this past year, I witnessed Wheeler and Sikoryak demonstrating for a packed San Diego Comic-Con room that it's not just our right to mock this president, it's our duty. Each book offers a lesson on laughing and staying angry.
4. The Best We Could Do by Thi Bui
I learned much from watching Ken Burns' seventeen-hour documentary but I learned more from Bui's stirring memoir.
5. Why Comics? From Underground to Everywhere by Hillary Chute
Chute's writing about comics reminds me in certain ways of Donald Phelps' work: sharp insights, graceful prose, and fresh ideas around every corner.
6. To Laugh That We May Not Weep: The Life & Times of Art Young by Glenn Bray and Frank M. Young
Art Young created pictures filled with humanity during inhumane times. This is a beautiful tribute to his work and couldn't be more timely.
7. How to Read Nancy by Paul Karasik and Mark Newgarden
Now this is how to do a panel discussion.
8. Monograph by Chris Ware
Whoa.
9. Was the Cat In The Hat Black? by Philip Nel
A title that flared up in this year's culture wars. Nuanced and well-informed, it deserves to be read, not just read about.
10. Drew Friedman's Chosen People
A gallery of extreme close-ups, including a number of cartoonists. The title honors Alex Gard, which is one of the many names I've learned thanks to Friedman's delicate excavations of American entertainment.
11. Neon Visions: The Comics of Howard Chaykin by Brannon Costello
Thirty years or so ago when an American Flagg! comic found its way into my small stack of superhero comics, I didn't know what to make of it. Costello shows how Chaykin has been consigned to a sort of limbo between scholars' interests and fans' passions, and demonstrates how he deserves greater attention.
12. Real Friends by Shannon Hale and LeUyen Pham
I'm not in the demographic for this book. It didn't matter. This is a wonderful story about real characters and real relationships that just happens to be set in the world of children.
13. Murder Ballads by Gabe Soria, Paul Reinwand, and Chris Hunt
If the Coen Brothers made a movie about Alan Lomax careening through modern-day Louisiana, it wouldn't be near this good. Along with writing comics, Soria is a music journalist, and his knowledge and passion for the subject bleed through the story. Included is a download card for a Dan Auerbach and Robert Finley soundtrack.
14. Wolverton, Thief of Impossible Objects by Michael Stark, Terrell T. Garrett, and Derek Rodenbeck
Dauntless Durham-style cliffhangers enacted against cinematic vistas in a tale of a gentleman thief. Wit and style abound. Hopefully this will become a continuing saga.
15. Hostage by Guy Delisle
More than any other book I read this year, this one refused to be put down until finished. Delisle has given us an incredible piece of graphic journalism that both illustrates the claustrophobic confines endured by Doctors Without Borders worker Christophe André and reveals just how he summoned up the spirit to endure. Delisle fully exploits comics' potential to bring us to places we could or would not otherwise enter.
16. Everything is Flammable by Gabrielle Bell
A memoir of personal, everyday and sometimes terrifying scenes of parents and pets and gardens, organized as a series of comic and not-so-comic vignettes. Natural, even offhand dialogue and seemingly tangential storylines propel the reader ever more deeply into the lives of the characters and the heart of the narrator.
17. Octavia Butler's Kindred by Damian Duffy and John Jennings
One measure of a successful adaption of literature is that it doesn't feel anything like an adaption. The art here is vivid and immediate, and the narrative is fluid and urgent, like encountering Butler's story for the first time.

Frank Young:
KRAZY, Michael Tisserand
HOW TO READ NANCY, Karasik/Newgarden
DICK TRACY: COLORFUL CASES OF THE 1930s, ed. Peter Maresca
HOSTAGE, Guy Delisle
MY FAVORITE THING IS MONSTERS, Emil Ferris (tho' I haven't been able to finish it because it triggers my anxiety and claustrophobia too much)
not a great year for new comics; not a great year for much at all. Just a year to survive on hands and knees.