Well, I hope you're sitting down at your computer rather than using some sort of podium or standing desk arrangement, because Ryan Holmberg is going to blow your minds to bits. In today's column he introduces us (and I mean everyone) to the funk and frenzy of Akahon Manga. With three nameless early 1950s books he manages to rewrite some history. I can't say enough good things about this fresh territory he's staking out. But if you don't believe me, just look: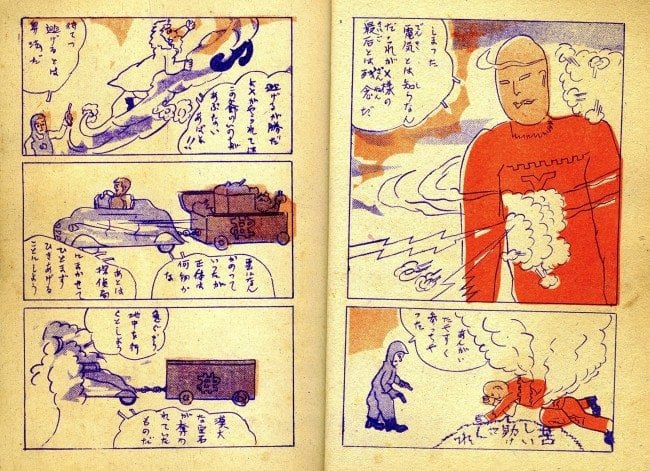 Ok? Ok.
If you really need to read more about comics after experiencing this piece then I suppose you could mosey over to The Comics Reporter for interviews with Steve Bissette and Rina Piccolo. And then stroll over to Robot 6 for a close look at Batman: Year One, from Matt Seneca. You might meander through part 3 of The Beat's year-end survey, and then click over to this cult-like add for a Grant Morrison convention.
And finally, you could end your internet morning/afternoon/evening with the utterly depressing news that the Village Voice has let go of the great film (and occasional comics) critic J. Hoberman, which is a huge loss for critical writing in general, though I imagine some smart media conglomerate will snap him up.
Have a nice day!