Because of the Hollywood writers' and actors' strike, comics were the de facto centerpiece attraction at San Diego Comic-Con International 2023. I was fortunate enough to attend for one day on Thursday, July 20, 2023, and I tried to make the most of my brief attendance. Many of the below photos were taken on the convention floor, though I also attended an indie graphic novel panel, "Out of Their Heads: Graphic Novelists Bring Their Stories to Life," held at Marriott Marquis San Diego Marina next door to the exhibit hall, as well as a P. Craig Russell autograph signing in the huge Sails Pavilion at the San Diego Convention Center itself. I wish I could have stayed longer, but I had to catch the last flight out for home - but not before a tacos and Margarita dinner at ¡SALUD! Tacos. It was great to see Jaime Hernandez, Lauren & Bree, Conrad Groth and Max Clotfelter of Fantagraphics Books, Daniel Zhou, Raul Higuera, Josh PM and Simon Jane of Silver Sprocket, John Morrow, Giacomo Modica and Jon B. Cooke of TwoMorrows Publishing, Rand Hoppe of the Jack Kirby Museum, Bruce Simon, Briana Loewinsohn, Andrew Farago, Jeff Smith, Rina Ayuyang, Thien Pham, Jeffrey Brown, Josh Pettinger, Simon Hanselmann, P. Craig Russell, Garth Stein, Matthew Southworth, Chris Wisnia and Gary Groth. And to my homeboy and fellow indie deep cuts comic collector, Jacobo Ramirez, whom I unfortunately didn't take a photo of: next time.
-Chris Anthony Diaz
PUBLISHERS IN ACTION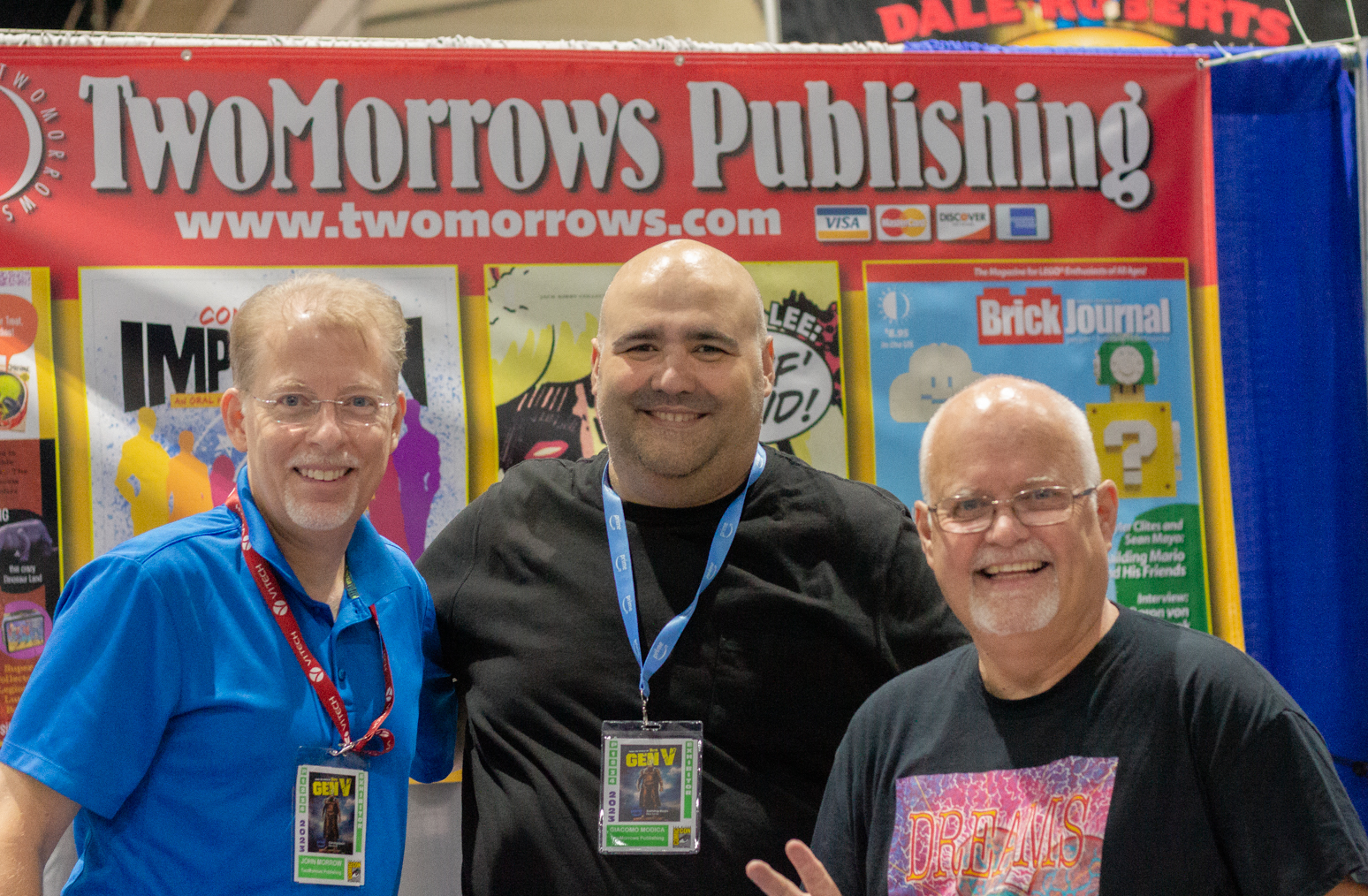 "OUT OF THEIR HEADS"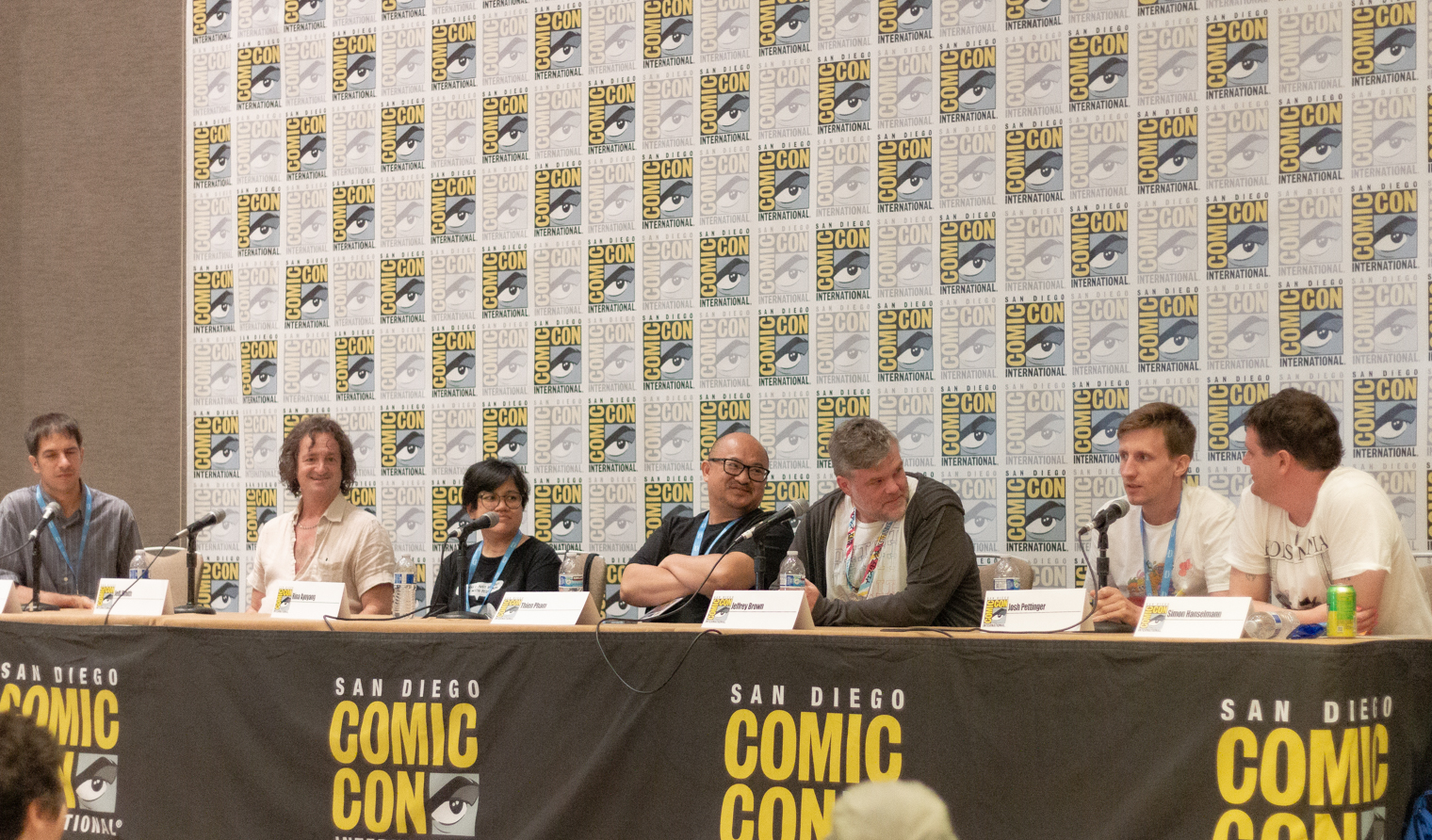 BOOTHS, AUTOGRAPHS AND MORE