There's only one way to resolve the ongoing issues at Warner Bros. I am going to buy Superman and rename him Mr. Toilet.
Tom Shapira remembers the hugely prolific writer of British and American comics, capable of gruesome violence and tender introspection. Grant died earlier this month.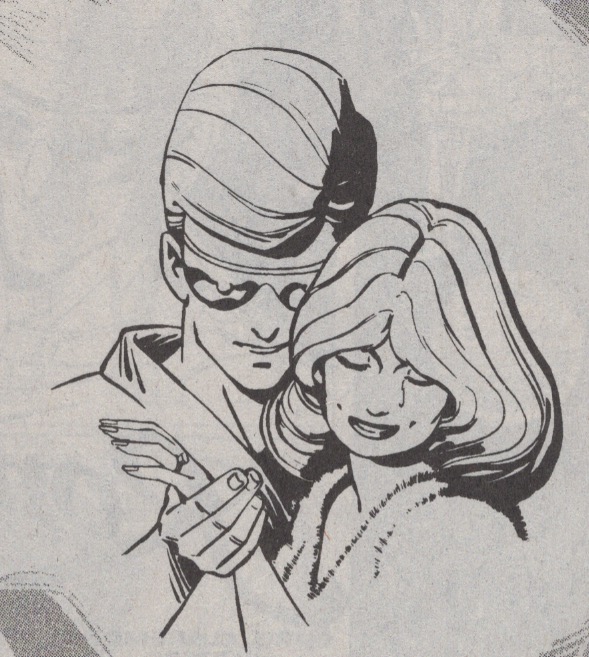 Austin English is back, bouncing around comics history and investigating the personal and metaphysical qualities of drawing.
Ian Thomas chats with prolific Chicago artist Tyrell Cannon, whose practice encompasses numerous self-published works, as well as popular collaborations such as the brand-new Beef Bros Behind Bars.
I don't know about you, but I am keeping cool today! It turns out you can access the internet from inside an enormous block of ice. They told me I was being sealed in here for my crimes… well who's laughing now?
Summer Interview Extravaganza 2022
Artist and publisher Floyd Tangeman takes a walk around San Francisco with Mike Reger, veteran minicomics artist and muralist, who offers passionate testimony on the contemporary underground scene in one of the great historical comic book cities.
Summer Interview Extravaganza 2022
Tom Kaczynski sits down with Keith Tilford, the artist behind Chronosis – a heady work of theoretical physics in the form of a SF graphic novel, written by philosopher Reza Negarestani.
Summer Interview Extravaganza 2022
As the war with Russia continues, what is the state of political cartooning in Ukraine? Evheny Osievsky sits down with one of the most popular young practitioners in the expanded landscape of social media.
Summer Interview Extravaganza 2022
Jason Bergman catches up with one of the most influential cartoonists of the 21st century. Jeff Smith: his dreams; his disappointments; his ongoing dawn-of-man serial Tuki, and his return to the era-defining Bone.
If I gave you a gift called news… would you take it?
Remembering R.C. Harvey, a constant, inquisitive presence in the history and study of American cartooning.
A sweeping discussion of a standout contemporary manga: Taiyō Matsumoto's costumed action epic, which imploded from the weight of warfare in the early '00s.
A whole lot of pages from one of the biggest manga releases of the year.
Katie Skelly sits down with the cartoonist, editor and screen printer Jordan Crane, whose decades-in-the-making graphic novel Keeping Two is finally set for release this summer.
Sipping hard from a beer garden whisky sour as news approaches from across the parish.
"I just know home is where I need to be."
Our classically-named correspondent Matt Seneca examines two 1970s comics depicting combat in ancient times: one 'mainstream', full of blood and thunder; and one 'underground', satirical. But maybe they are more alike that it seems…
"I'm gonna miss it here."