An examination of two books documenting roughly the same period in the lives of married artists: Fujiwara Maki's My Picture Diary and Tsuge Yoshiharu's The Man Without Talent.
Michael Dean's obituary for one of the standouts of autobio comics; Joe Matt died on Sunday, September 17, aged 60.
The longtime industry editor and newly-minted Eisner Hall of Fame inductee reflects on business, technology, industry politics, and an unyielding passion for comics.
The clouds erupt in love and mercy.
The second and final part of John Kelly's two-part look at the cartoonists behind the scenes of Pee-wee's Playhouse – this time looking at merchandise, and plenty of it!
Inside a new crowdfunded book of movie parodies by MAD magazine veterans Tom Richmond & Desmond Devlin.
In this extensive interview from The Comics Journal #183 (January 1996), Christopher Brayshaw speaks with the cartoonist Joe Matt (1963-2023) about his career to date.
From The Comics Journal #183 (January 1996): Christopher Brayshaw followed up his Joe Matt interview with a conversation with the Peepshow cartoonist's friend and fellow cartoonist, Seth.
As part of her chronicle of comics in Toronto, Kim Jooha sits down for an oeuvre-wide talk with Jillian Tamaki, one of the most prominent practitioners on the scene.
One time I messed up a comics trivia event because I forgot the name of Buster Brown's dog. He ought to apologize to me.
Last weekend was the Small Press Expo in Bethesda, MD, and Jason Bergman brings back a survey of the people and events that populated this year's installment.
Matt Petras profiles artist Brian "Box" Brown, veteran indie cartoonist and a recent specialist in nonfiction graphic novels and journalistic weekly strips.
Wow! RJ Casey's new column all about minicomics and the contemporary small press starts here!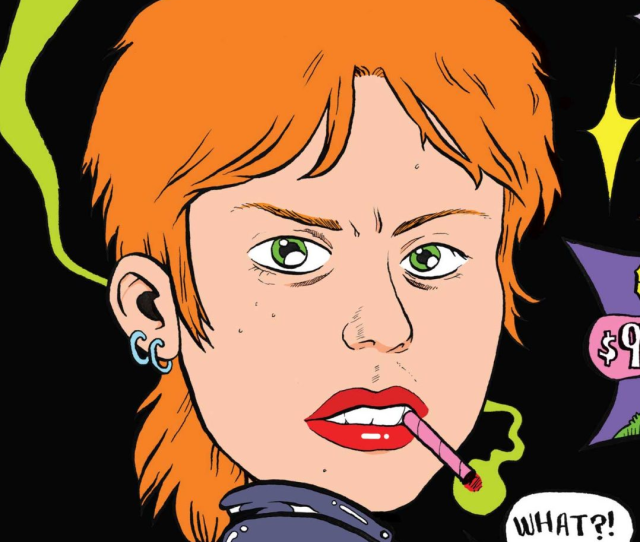 Jason Bergman sits down with Caroline Cash, the Ignatz-winning creator of the ongoing solo anthology series PeePee PooPoo, and bigger projects to come.
It was hot when the sky turned black.
Perhaps forever to be known as one of the founders of Image Comics, Marc Silvestri's career nonetheless stretches from the glory days of Conan the Barbarian to a brand-new Batman / Joker team-up project. And Tegan's here to tell you all about it.
Revered in some of the world, obscure elsewhere, Masami Kurumada's Saint Seiya was among the most unwavering martial fantasies of 1980s Japanese boys' comics. This is a story about loving that burning saga as a youth, and watching it flicker from afar in the long night of adulthood.
Veteran cartoonist Bill Griffith speaks candidly about his new graphic novel on the life of Nancy creator Ernie Bushmiller, and his new comic book tribute to his late wife, Diane Noomin.
Licking the summer platter clean.