As part of her chronicle of comics in Toronto, Kim Jooha sits down for an oeuvre-wide talk with Jillian Tamaki, one of the most prominent practitioners on the scene.
Matt Petras profiles artist Brian "Box" Brown, veteran indie cartoonist and a recent specialist in nonfiction graphic novels and journalistic weekly strips.
Wow! RJ Casey's new column all about minicomics and the contemporary small press starts here!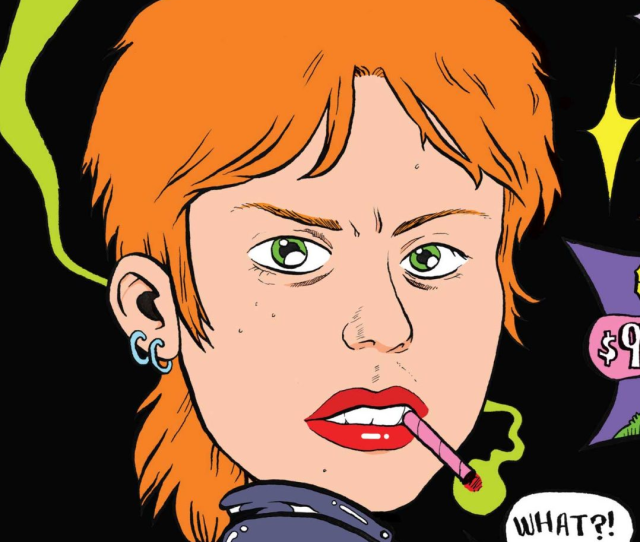 Jason Bergman sits down with Caroline Cash, the Ignatz-winning creator of the ongoing solo anthology series PeePee PooPoo, and bigger projects to come.
It was hot when the sky turned black.
Perhaps forever to be known as one of the founders of Image Comics, Marc Silvestri's career nonetheless stretches from the glory days of Conan the Barbarian to a brand-new Batman / Joker team-up project. And Tegan's here to tell you all about it.
Revered in some of the world, obscure elsewhere, Masami Kurumada's Saint Seiya was among the most unwavering martial fantasies of 1980s Japanese boys' comics. This is a story about loving that burning saga as a youth, and watching it flicker from afar in the long night of adulthood.
Veteran cartoonist Bill Griffith speaks candidly about his new graphic novel on the life of Nancy creator Ernie Bushmiller, and his new comic book tribute to his late wife, Diane Noomin.
Licking the summer platter clean.
Part 1 of a huge two-part feature! John Kelly speaks with the artists who built the Playhouse: Pee-wee's Playhouse, with all its puppets, gadgets and merchandise. Many unseen images await!
A personal account of time in the comic strips and aging in our real world; living with illness, one day at a time, like in the funnies.
Spotlight on lettering, as RJ Casey chats with Dean Sudarsky, cartoonist and English letterer for prominent French and Japanese cartoonists published in translation by New York Review Comics.
Finally, the world smells good.
A reflection on memoir as morbid fiction, the exquisite torture of progress, and the unfinished English translation of Riad Sattouf's The Arab of the Future.
Since 2017, Charles Glaubitz has been exploring cosmic/comic symbols through his signature series, Starseeds. Mark Peters sits down with the artist to discuss method and metaphor.
Roaring in like a column of bats in the desert, it's a storm of news!
Flashback to 2001, as we catch a contemporaneous newspaper reaction to the end of Happy Mania, the breakthrough series of women's manga superstar Anno Moyoko. Writer Miyamoto Hirohito is translated here by Jon Holt and Saki Hirozane.
A rising star in contemporary kids' comics and 'hybrid' comics/prose novels for middle grade audiences, multi-award-winning cartoonist Remy Lai discusses the mythology behind her latest release.
At the sound of the gun, you're gonna run like the bullet's behind you.