Artists in conversation, as Joe Decie chats with Daniel Locke, a specialist in scientific and nonfiction comics in the UK small-press and graphic novel scenes.
Several styles of snakes in the grass.
Mark Arnold, editor and publisher of The Harveyville Fun Times!, remembers the longtime Harvey editor Sid Jacobson – also a novelist and a Billboard Top 10 hit songwriter, who enjoyed late-in-life popularity as a writer of nonfiction comics. Jacobson died on July 23.
Rolling out with the dog posse.
It's time to catch up with Eisner-winning comics writer David F. Walker, whose work encompasses new DC superheroes, classic Marvel team-ups, Shaft, successful crowdfunding campaigns, and a fascination with auteurs.
She and Gus, from day to night.
There's only one way to resolve the ongoing issues at Warner Bros. I am going to buy Superman and rename him Mr. Toilet.
What can Picasso tell us about cartooning? How can we define 'drawing' in the greater tradition of visual art? Andrew Field has a few suggestions.
In the wide world of international cultural exchange, few comics are more curious than the brooding, violent version of Spider-Man drawn by Ikegami Ryōichi in the early 1970s. Now, for the first time in English, Ono Kōsei, one of the facilitators of that project, reveals the secret origin of Supaidāman.
The novelist Jean Marc Ah-Sen discusses fear, desire, and artistic practice with Spanish artist Maria Llovet, known for her extended collaboration with the writer Brian Azzarello on Faithless, and a suite of stylish solo work.
Whew, it's too sunny out for news! (A cartoon news imp appears.) "Oh-ho, well then, I will erase all news from the world forever." Nooo, Mr. News, I didn't mean it!! "Well, okay…"
In this 1988 discussion from The Comics Journal #122, writers John Wagner and Alan Grant define their politics (and those of Judge Dredd), compare Dredd artists, and talk about coping with the seemingly random taboos of British comics censorship.
Tom Shapira remembers the hugely prolific writer of British and American comics, capable of gruesome violence and tender introspection. Grant died earlier this month.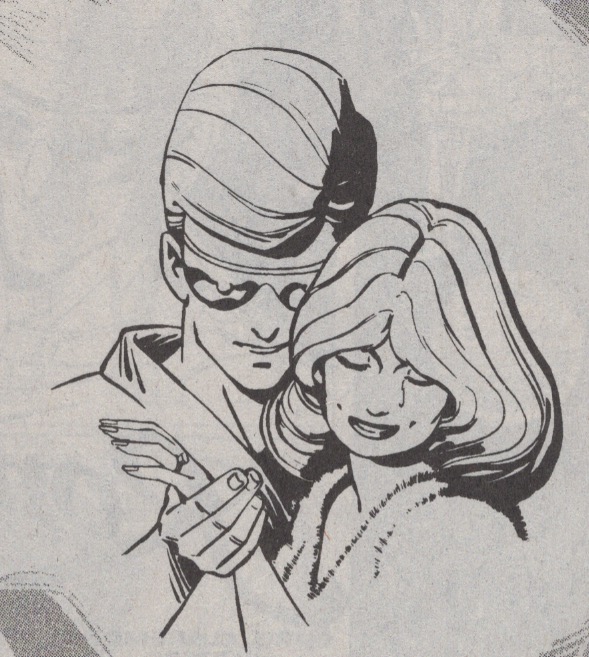 Austin English is back, bouncing around comics history and investigating the personal and metaphysical qualities of drawing.
Ian Thomas chats with prolific Chicago artist Tyrell Cannon, whose practice encompasses numerous self-published works, as well as popular collaborations such as the brand-new Beef Bros Behind Bars.
I don't know about you, but I am keeping cool today! It turns out you can access the internet from inside an enormous block of ice. They told me I was being sealed in here for my crimes… well who's laughing now?
Summer Interview Extravaganza 2022
Artist and publisher Floyd Tangeman takes a walk around San Francisco with Mike Reger, veteran minicomics artist and muralist, who offers passionate testimony on the contemporary underground scene in one of the great historical comic book cities.
Summer Interview Extravaganza 2022
Tom Kaczynski sits down with Keith Tilford, the artist behind Chronosis – a heady work of theoretical physics in the form of a SF graphic novel, written by philosopher Reza Negarestani.
Summer Interview Extravaganza 2022
As the war with Russia continues, what is the state of political cartooning in Ukraine? Evheny Osievsky sits down with one of the most popular young practitioners in the expanded landscape of social media.