Josh Bayer, Tom Hart, Hyena Hell & Carol Tyler bring you: The Ink Farm Jam Comic, Day 5, in which we say goodbye to the Ink Farm, save for those who remain.
Josh Bayer, Tom Hart, Hyena Hell & Carol Tyler bring you: The Ink Farm Jam Comic, Day 2, in which rules are set, and a mission is stated.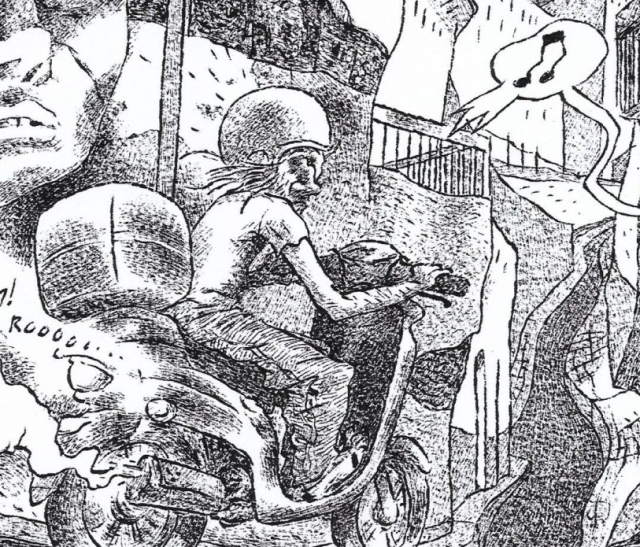 Do you remember the Ignatz line? Do you remember Reflections, lyrical and sinister – the work of Marco Corona? Let Matteo Gaspari take you on a winding tour of this idiosyncratic Italian master's work.
Ephemera: A Memoir, from artist Briana Loewinsohn, stands out as one of the most assured debut graphic novels of late. Hagai Palevsky chats with the author about childhood, memoir and the joy of drawing plants.
A note on the passing of a site contributor.
I'm ready for my day off! I'm going to use it to prep for my next day off.
Tegan explodes into action with Episode 2 of Murderer's Row, in which she explores the lithe lines and zero gravity acrobatics of Spider-Man 2099 co-creator Rick Leonardi.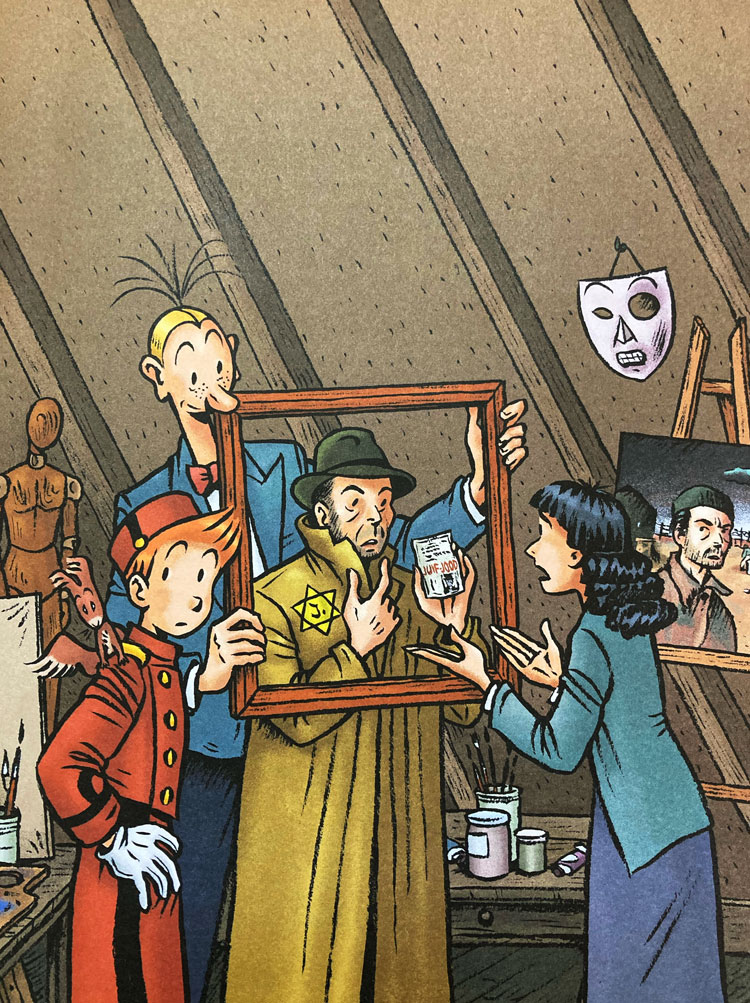 The history of comics is replete with heroes – flamboyant saviors known for outsize exploits. But one character and his creators played that role for real, as revealed in a new exhibition at Paris' Mémorial de la Shoah.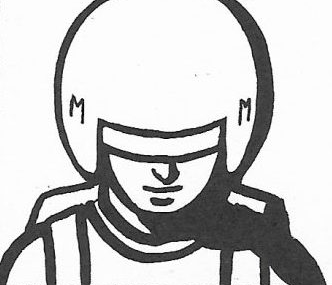 Remembering the creator of Mauretania Comics, a truly unique figure of the UK small press scene. Chris Reynolds died on May 4, aged 62.
Zach sits down with the creative team behind 20th Century Men—one of the standout genre comics of the last year, available in collected form this week—for a long discussion of mutual inspiration and intense collaboration.
Hey, did you hear about Wolverine? He's the wild man from Canada.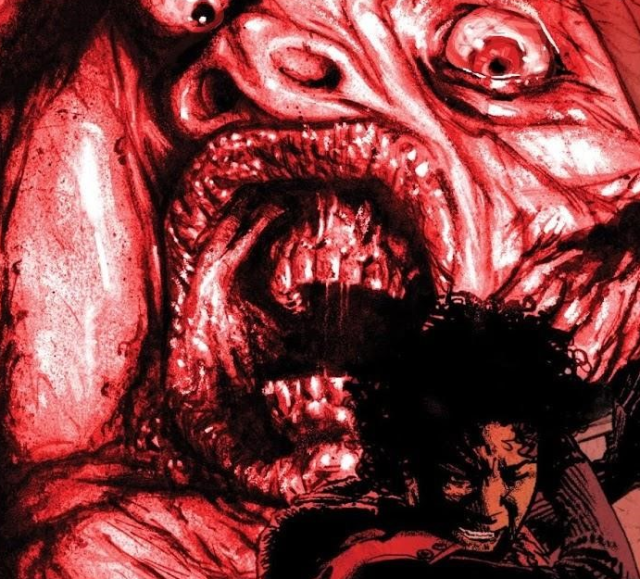 Ritesh Babu goes deep, deep, deep into a 2018 horror comic from Pornsak Pichetshote, Aaron Campbell, José Villarrubia and Jeff Powell, in which characters are haunted by the specter of racial assumptions.
We catch up with Gib Bickel, manager of the Eisner-winning Columbus, OH comic shop Laughing Ogre Comics, about decades of history, the love of a good story, and the Ogre's perspective on today's distribution-related challenges.
A brief examination of how comics (and their reception) can change in the transition from digital serialization to print permanence.